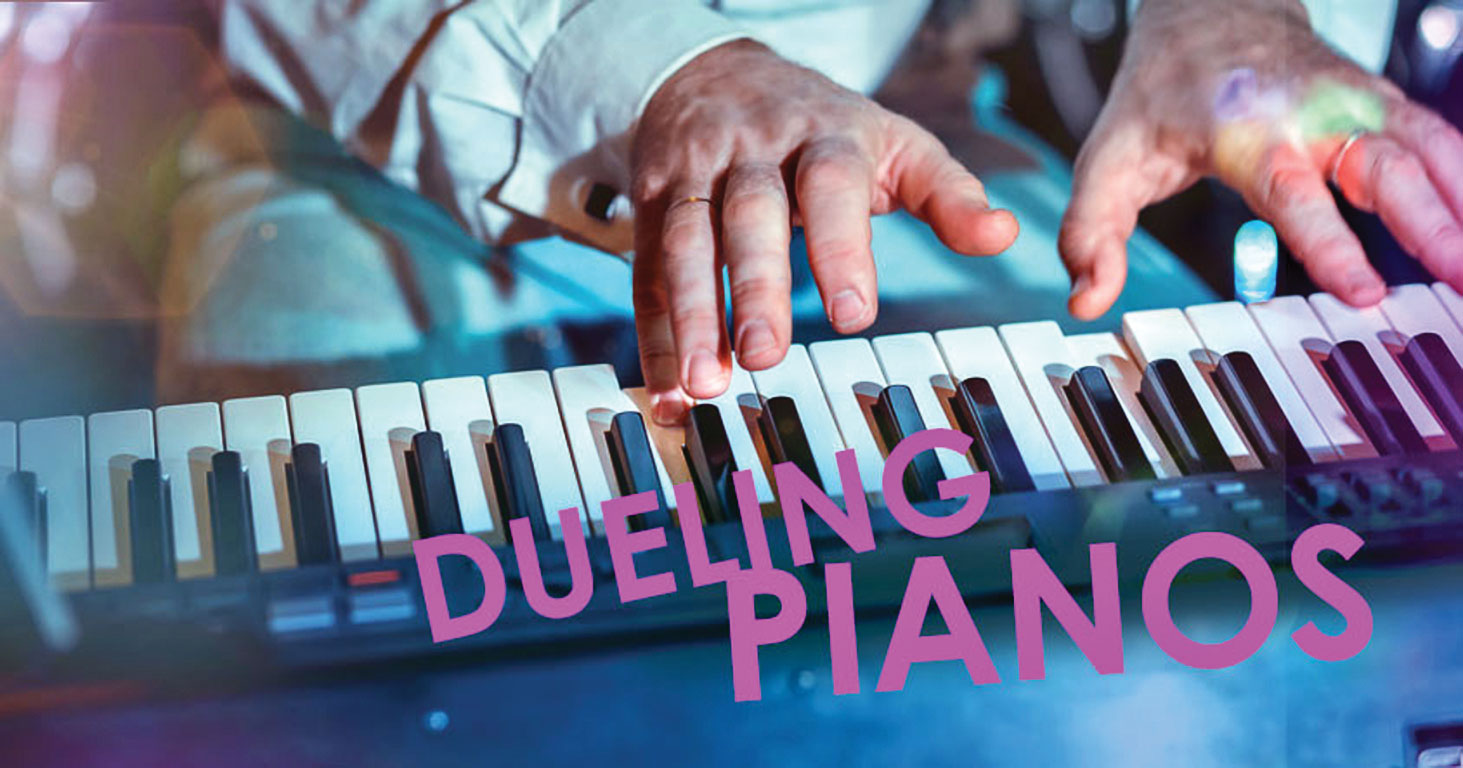 Dueling Pianos is back! Come out to the Clubhouse Ballroom March 16 for a delicious buffet which will be BBQ sliced brisket, mac 'n cheese, coleslaw and Hawaiian rolls. Cash bar will also be available! Doors will open at 5:30 p.m. with the buffet opening at 6:00 p.m.
Tickets are $26 per person and are available at the Activities Director's desk Monday-Friday 9:00 a.m.-4:00 p.m. starting February 11.
For questions contact Shelbi Berg at 940-246-1002.
Vegetarian option available when purchasing your ticket.