And while the guys were fishing…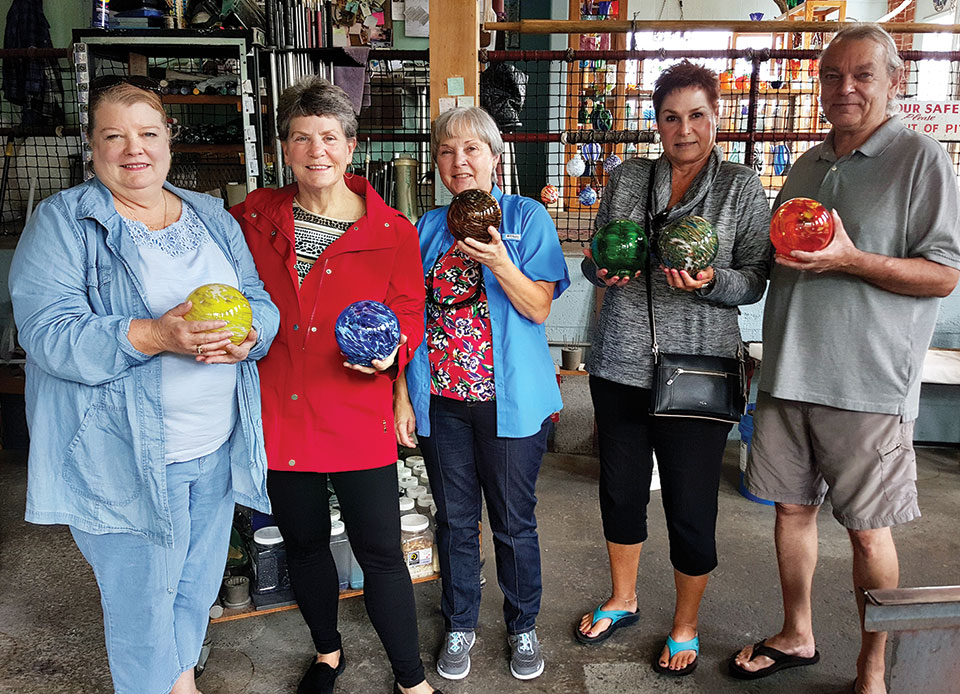 Vicki Baker
Just a two-hour drive from Portland, Astoria is located at the mouth of the Columbia River. A port city that was once a thriving boomtown during the late 19th century when immigrants flocked to the area to work in the canning and fishing industries, Astoria is now an artists' enclave with funky shops, art galleries and enticing cafes.
While the guys were fishing on the Columbia River for Coho Salmon, the gals immersed themselves in the small-town style and charm of Astoria. Wandering through the neighborhoods we wondered at the Victorian architecture and many gardens. We strolled through town along the main shopping streets lined with quaint boutiques, cafes, second-hand stores and antique shops.
The highlight of our visit happened when we came upon Fernhill Glass Studios located in the Fort George area of Astoria's historic waterfront. The studio shelves displayed various pieces of glassworks from vases to ornaments, mugs and paperweights. Little did we know beforehand we would be standing next to red hot molten glass that comes out of a 3,000 degree furnace. We were actually glassblowers, active participants in the hands-on process of making one-of-a-kind keepsake floats.
As our trip came to an end we discovered Astoria's rustic exterior was just a cover for its many enchanting shops and galleries found waiting around the next corner. It's a place we all wanted to return to learn what other treasures we might have missed.