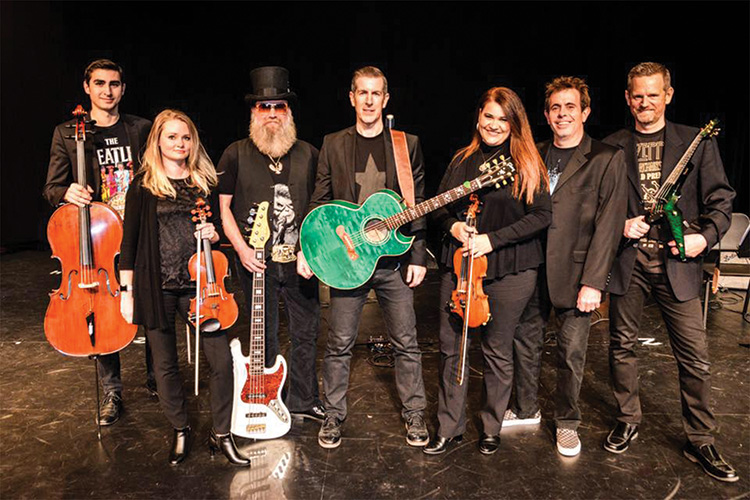 The Robson Ranch HOA and Classic Rock Club are excited to have the fourth live rock n' roll concert this summer on Saturday, September 14. The event will include dinner and a concert at the Clubhouse. Headlining the show will be the band, Epic Unplugged.Get ready to party with hits from rock classics unplugged with vocals, full band and a string quartet.
Join us for a great night of music, food and fun with family and friends.
Enjoy a buffet meal of chicken parmesan and Caesar salad. A cash bar will also be available!
The lobby bar opens at 6:00 p.m., with doors opening at 6:30 p.m. and dinner starting at 7:00 p.m. The show will begin at 7:45 p.m. Tickets are $32 per person, and a table of ten is $300. (The total payment of $300 must be made at the time of purchase in order to receive the discount. Sorry, we cannot hold seats.)
Tickets are available at the Activities Directors Desk, Monday through Thursday, 9:00 a.m. to 4:00 p.m. starting August 19. Cash, check or your member account are accepted for payment.
For questions, contact Shelbi Berg at 940-246-1002.