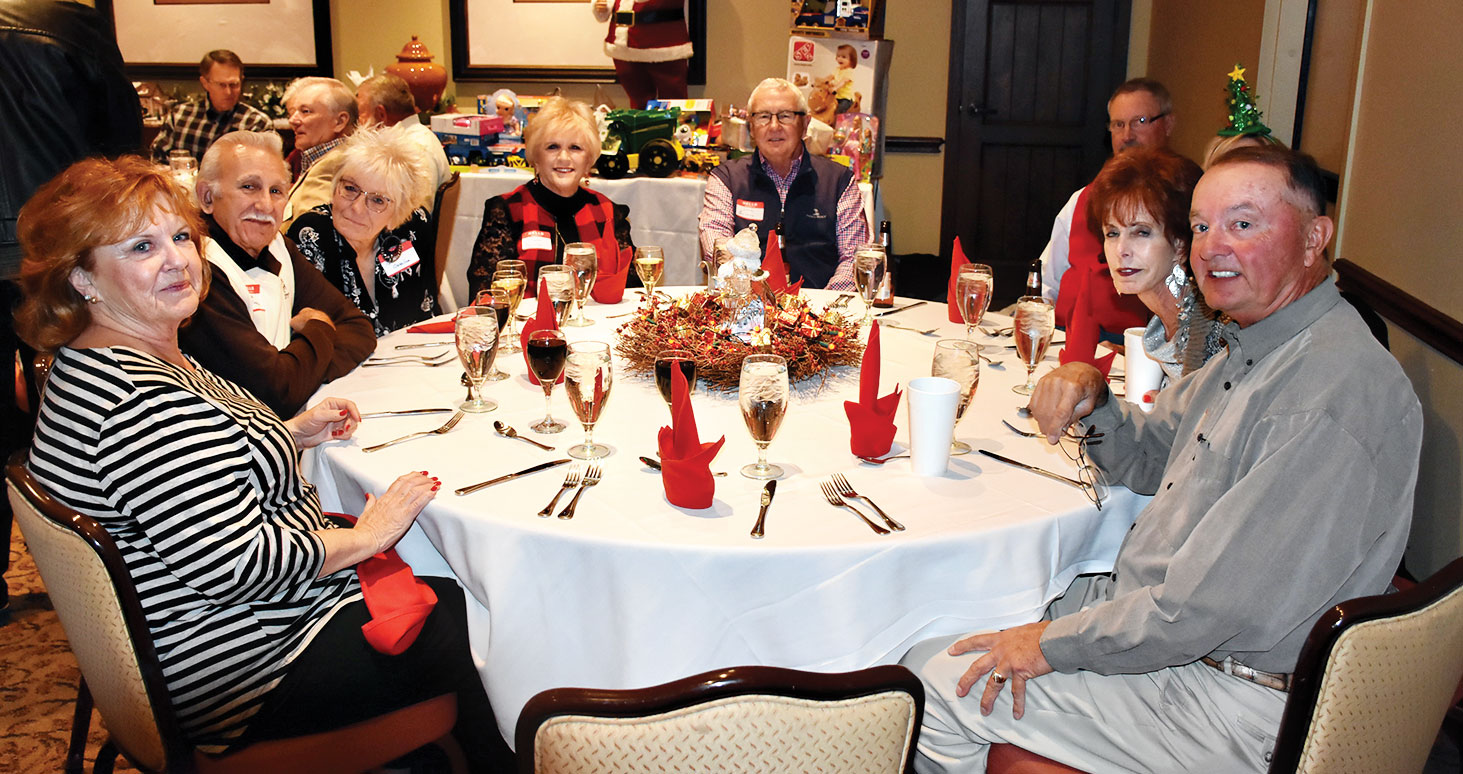 Denny Anderson
The Featherheads, a group of guys that play golf at Robson Ranch, held their first Christmas party at the Robson Ranch Clubhouse with their wives. A great meal was served by the Robson Ranch Wildhorse Grill staff. The ladies enjoyed a blind draw Christmas gift exchange; several of the gifts were exchanged several times as each gift was able to be taken instead of picking a wrapped gift not yet taken. Also unwrapped toys were donated by each golfer to be given to the Texas Guard for distribution to children in the hospital during the Christmas Holiday.
Chairman of the event Larry Scott along with his wife Patty were thanked by the group for the work in setting up the party.
The Featherheads is an informal golf group began about five years ago with four members and has grown to 40 golfers. They play just about every day, and there are no meetings, no dues and no elected officers. The unofficial chairman is Larry Scott who sets up the tee times with help from other members that also arrange outings to other golf clubs in the area.
The Featherhead name comes from their collecting money for each round played at one dollar for each birdie or eagle scored in that day's round with a max of five dollars for the day. All money collected is then on a quarterly basis given to the Robson Ranch Support Our Troops Organization. In the last three years over $20,000 has been donated to SOT.
Birdies and eagles represent birds, thus the name Featherheads.