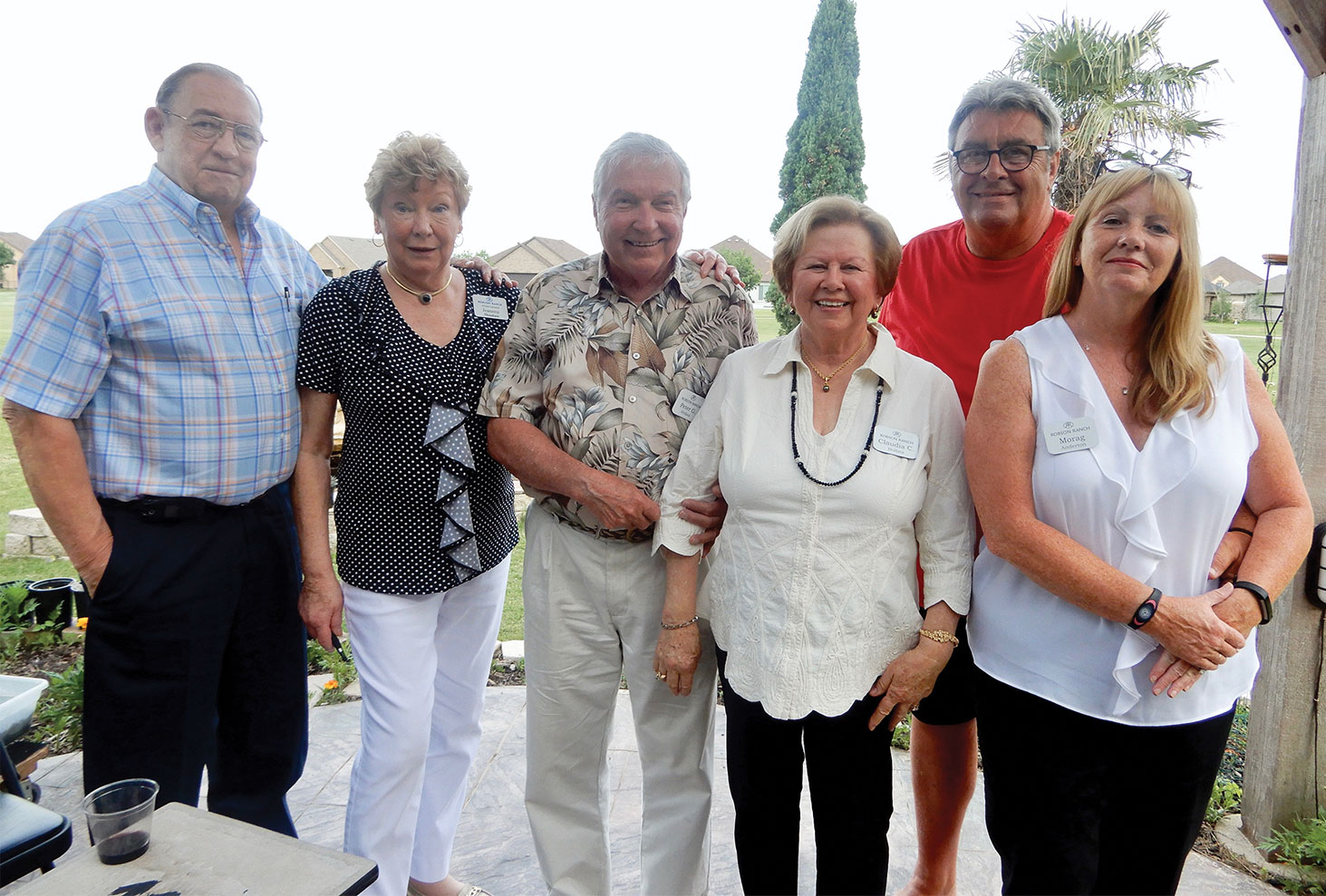 Rupa Mathur
The International Club has been growing, and we are delighted to have new members from different countries and backgrounds. Here is a brief introduction to our recent members.
Jeanette and Dale Henshaw
Jeanette is from Australia and Dale is from Oklahoma, USA. They met each other in England and got married there. Dale's work with an oil company took them to 47 countries, the last one being in Egypt. Jeanette and Dale decided to come back to the USA, as Dale's father's health was failing and their children live in the Dallas area. While they were in Dallas for a visit from Egypt, they saw Robson Ranch signs and decided to explore the place. They built their house and moved here almost ten years back. They recently decided to join the International Club as Jeannette was still working. In her own words, "I am very happy that I have joined the club." We are also happy to have them as members of our club.
Claudia and Peter Hollatz
Claudia and Peter were born in Germany. Peter comes from Prussian heritage and Claudia has Swiss/German heritage. Peter was offered a job in the USA in 1960 and has been living in the States ever since. Claudia came to visit friends at a later date soon after Peter had moved to the USA. Claudia decided to come to the USA in 1967. They got married in 1969. Peter served in the US Army for six years.
They lived in Flower Mound for thirty-five years and decided to down-size and retire and move to Robson Ranch.
Morag and Paul Anderton
Our recent new members Karen Barnes-Visser and Marty Visser from the Netherlands brought potential new members Morag and Paul Anderton to the International Club gathering at my home on May 17, 2018.
Morag is from Scotland and moved to the USA last September. Paul (who is originally from England) has been in the USA for almost 20 years. Work was the reason he came over initially. They used to work for the same company based in Scotland for more than 25 years. Paul was working as a Sales Manager and Morag was the Human Resources Manager. Time moved on and they took different paths but never lost touch. During this time, they went on to marry their previous partners and get on with their lives.
They met again while attending a wedding in Florida on October 30, 2016. Paul took Morag trick and treating on October 31 and he proposed to her with a beautiful engagement ring. They got married last Halloween on the beach at sunset last year. They moved to Robson in January of this year.
James Gallacher
James Gallacher is from Scotland. He arrived in the USA in 1960. The village where he was born is Linwood, Renfrewshire, Scotland.
After attending Penn Technical Institute in Pittsburgh, PA, he enlisted in the US Army and remained in the service as an Army Aviator and Communications Officer for twenty years. Subsequently he worked for AT&T and retired from that company to do communications consulting for several years.
He lived in Breckenridge, Colorado while his home was being built at Robson Ranch and finally moved in November 2017. He is not only a member of the International Club, he is also a member of the Singles Club. He will be hosting the International Club meeting at his home in June.