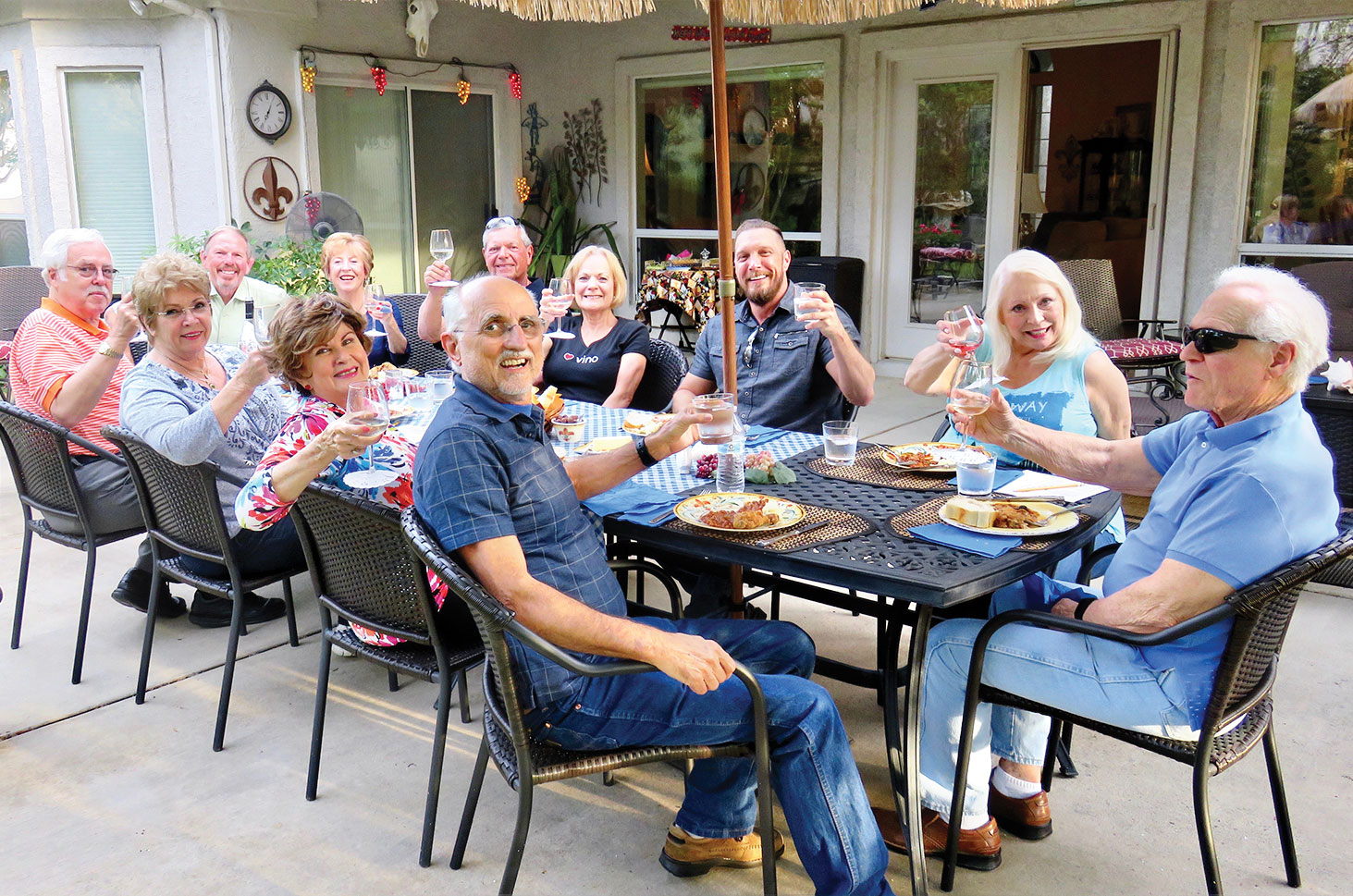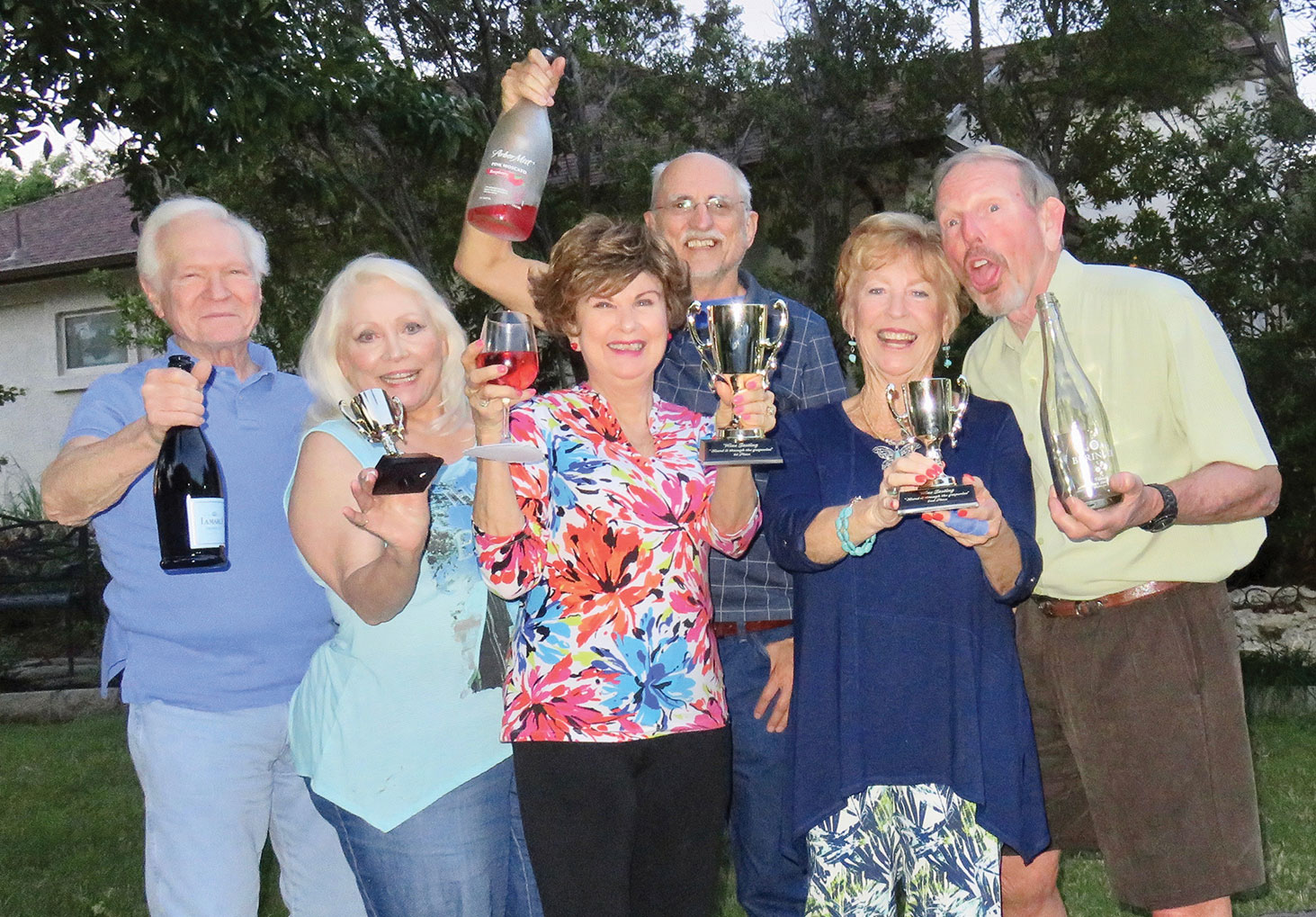 Nancy Toppan
Picnics are a good way to enjoy the simple pleasures of life with friends. There's no better place to enjoy a picnic than nestled in the Bass's private full foliaged patio garden on a pleasant April evening. Yum! A picnic of all-American pigs in a blanket, cheese and crackers, fresh crisp green salad, southern fried chicken, creamy potato salad, tangy baked beans and delicate petite dessert bites was enjoyed.
The perfect light, sweet and sparkling picnic wines were chosen. The wines were enjoyed and judged while enjoying our delicious meal. The best picnic wine was Arbor Mist Raspberry Pink Moscato, brought by Nancy and Pete Toppan. It is a light varietal wine with the refreshing taste of natural fruit flavors. Delightfully sweet, this blend of light-bodied Pink Moscato and juicy raspberry flavors delivers a smooth, delicious taste.
In second place was Cat and Ken Bass with a Berlinger Vibrant White Zinfandel Sparkling wine. For over 125 years, a tradition of winemaking excellence has been the hallmark of Beringer Wines. This carefully crafted sparkling wine offers refreshing aromas and flavors that complement a wide variety of cuisine and occasions.
Viv and Al Wright's La Marca Prosecco Sparkling Wine came in third. It is a fresh sparkling wine with a vibrant bouquet of apple, white peach and honeysuckle. The soft, harmonious fruity notes highlighted by pleasant acidity make this wine ideal for any occasion.
What a delightful way to spend a pleasant April evening with  good friends.