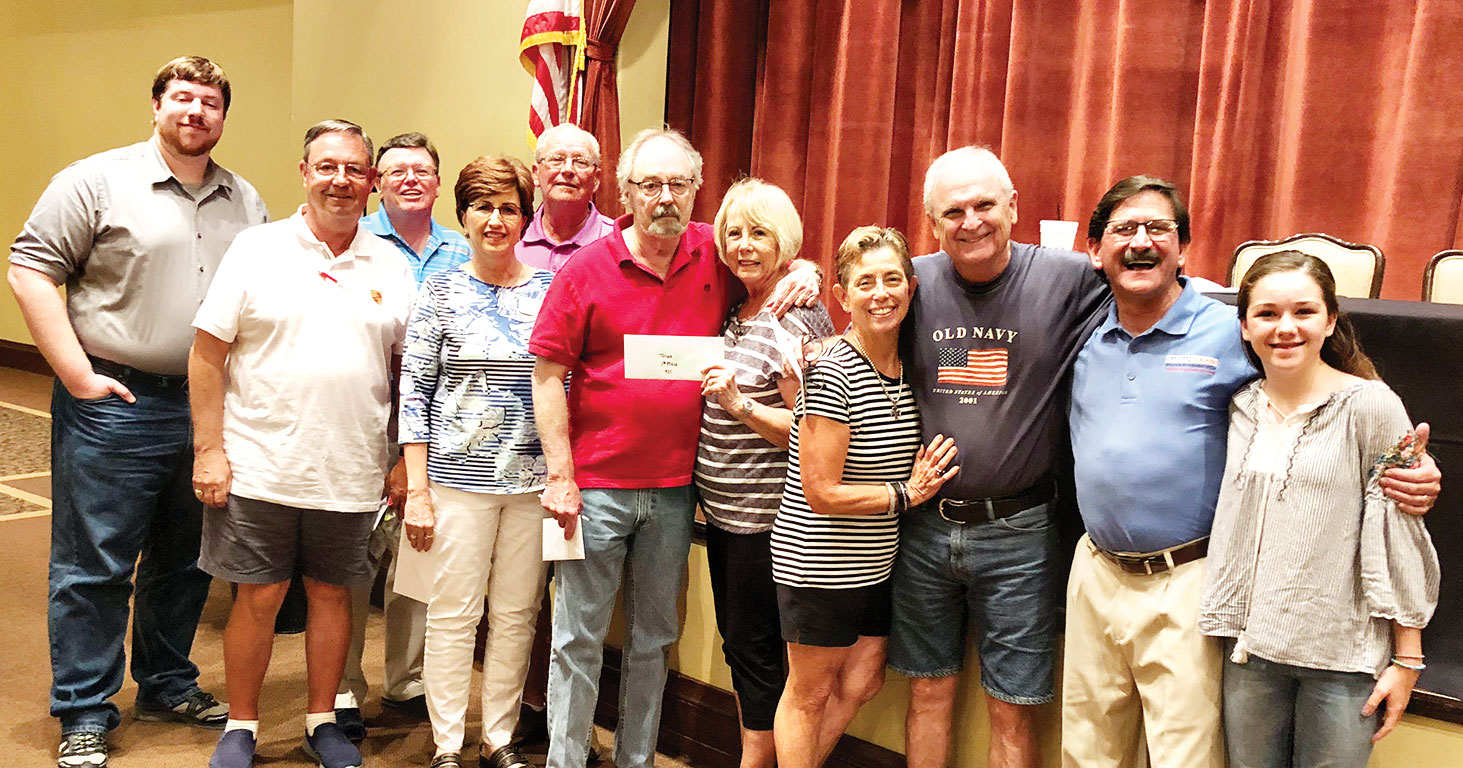 Shelbi Berg
What a great night for some trivia! The sponsor of the event was Haiman and Hogue; Sheila Williamson and a few of her co-workers came out and were entertained by the residents. Sheila and co-workers brought door prizes which consisted of wine, gift baskets and delicious snacks for the players! They did an excellent job being the MC and time keeping. They even walked around and told lawyer jokes!
There were 26 playing teams and four spectating teams and they were full of cheers when they got a question correct and boos when they were asked a trick question!
For those that haven't played before, the game consists of six rounds of questions which are made up of three questions in each round and the teams bet points on their answers. The halftime question had eight possible answers and teams received one point for each correct answer. The final question was worth 20 points and teams could bet a minimum of one point; if they bet zero points they lost all 20 points. At this point in the night, it's all about strategy when betting on the final question. Most of the teams were close going into the final questions but the majority got the answer correct!
The categories vary each Trivia Night but here are a few of the questions from the August Trivia. Answers are at the bottom.
1. Genetics: About two percent of the world's population has which eye color?
2. Animals: What is the largest known creature that has ever existed on planet Earth?
3. Characters: Who does Guinness World Records list as "the most portrayed literary human character in film and TV"?
4. Final Question – Titanic: What was the highest selling item from the Titanic at auction in 2008?
Eight team members work together as one to come up with the answer and have three minutes to submit it!
The winning team members each received Wildhorse Grill gift certificates.
Congratulations!
Wits End 47 points, 1st place; Divas & Dudes 45 Points, 2nd place; Frosted Flakes 44 Points, 3rd place.
Mark your calendars for the November Trivia Night.
Friday, November 2 from 7:00-9:30 p.m. Sponsored by Unlimited Care of North Texas. Head over to the Wildhorse Grill for dinner and then come ready to play!
Answers: 1. Green; 2. Blue Whale; 3. Sherlock Holmes; 4. A pocket watch, sold for 130,000 euros. The hands froze at 2:16, approximately when the owner went down with the ship.