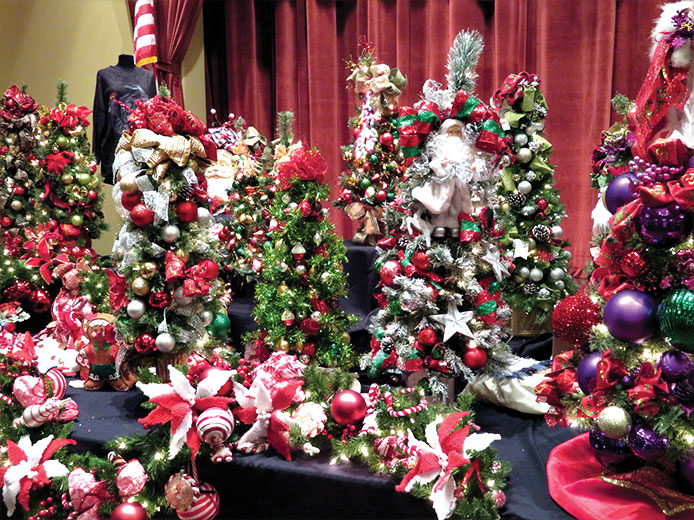 "Rain, rain go away" might have been the theme of the October 13 Holiday Market, hosted by the Women's Club. The many attendees braved the wet weather, and enjoyed the multitude of displays of holiday items, gifts and services. A sparkly treat for the eyes were the decorated trees, wreaths and flowers. The Ways and Means committee strove to offer an overall diversity of quality products. Jewelry, clothing, pottery, chocolate, festive nails, bundt cakes and Christmas decorations were among the many vendor offerings.
In order to promote goodwill in the Robson Community, Robson residents with any crafts or services ready to market were also invited to join the retail vendors. Robson craft clubs were given additional clubhouse space in which to showcase club products which included woodworked products, stamped cards, pottery, and many stitched and hand-worked items.
This Holiday Market was the second of two annual Women's Club fundraisers for the designated charities for 2018: Our Daily Bread and Monsignor King Outreach Center. All proceeds from the Home and Garden Show and Holiday Market vendor space rentals will be tallied at the end of the year and divided between the charities.
Wildhorse Grill provided light lunch items and one could walk 'mid the bustle and chatter of the crowd or rest for a minute in the hallway seating. Bill Peoples provided a most welcome service, by driving his weatherized golf cart to carry attendees to their cars in the parking lot.
With a great diversity of vendors, the smiles and chatter of attendees, this 2018 Holiday Market was deemed a success.