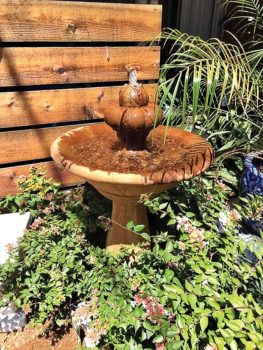 Ann Madigan
An exciting Home and Garden Show, hosted by the Robson Ranch Women's Club is Saturday, June 2, 2018 from 9:00 a.m.-3:00 p.m. This is open to the public and admission is free. The clubhouse is located at 9400 Ed Robson Blvd. Denton, Texas 76207. This event will be well-attended and publicized through local news and media outlets.
This premier event will feature over 50 vendors, highlighting their special accessories, services and products for your home and garden; the exhibits will be both inside and outside the clubhouse. The wide range of vendors include the following: Tupperware, Jett Set Travel Agency, Town and Country Roofing, Daylight Rangers Skylights, Scottish Stained Glass, Ace Hardware in Justin, Bath Masters, Meador's Garden and Landscaping, Renew Crew of Denton County and Regina's Interior Designs.
Sponsors include Adult Health Services, Estate Planning—Leigh Hilton, Keller Williams, Classic—Rick Wick, Glen Davis Insurance, Attorney Michael Fox, Mary Kay, Health Markets, Sunshine Dentistry, Neptune Society, Greg G Landscaping and Right Size Realty.
Ace Hardware in Justin, donated a lovely lighted fountain valued at $350. Raffle tickets are $1 each, or 5 for $20, and will be available at the Home and Garden Show. The fundraiser proceeds will benefit Our Daily Bread, and Monsignor King Outreach Center.
The Women's Club website www.rrwomensclub.org has information, photos, posters, events and more.