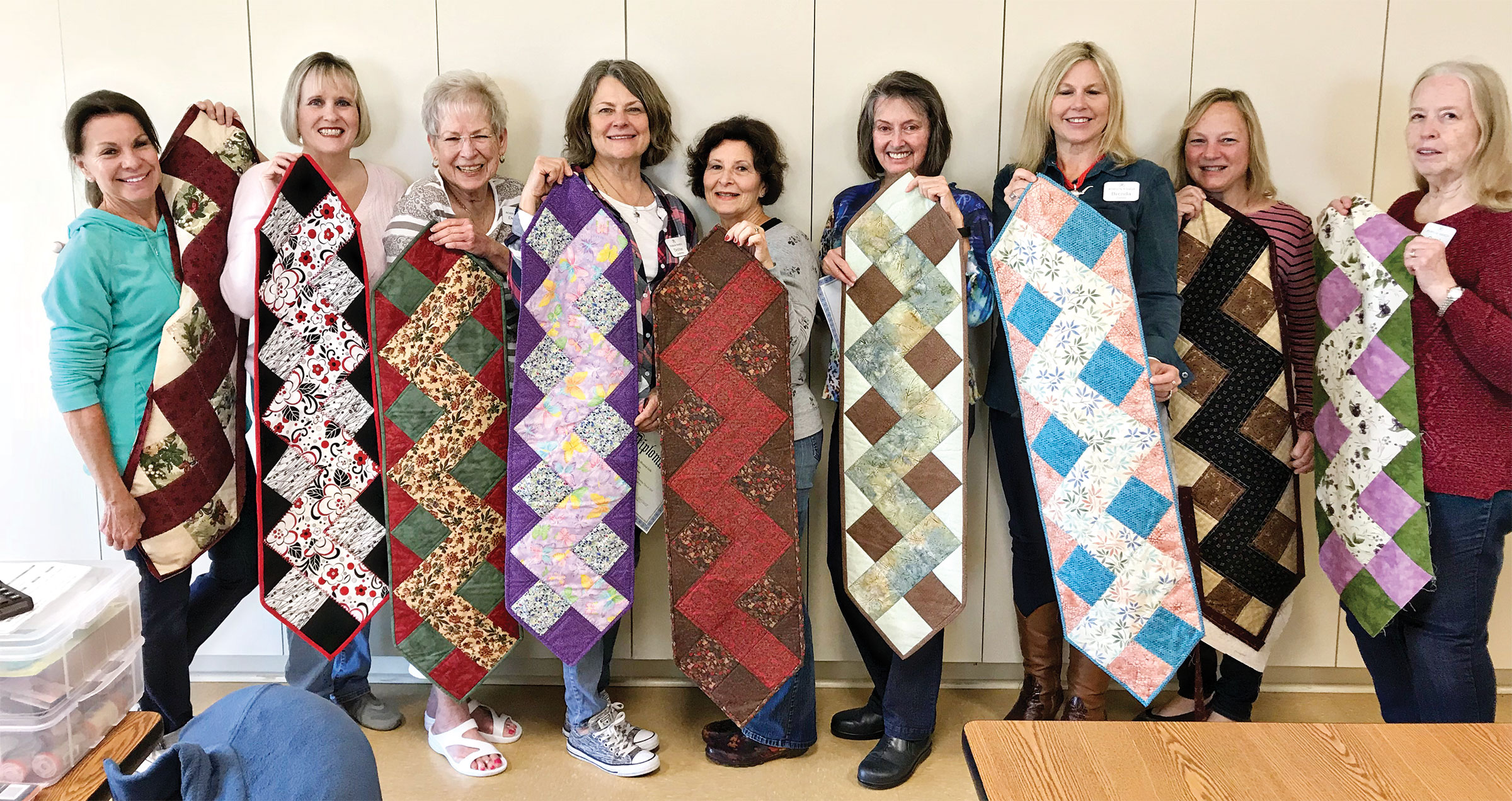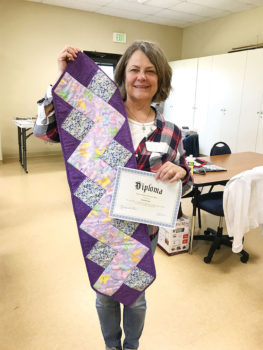 Sandi Price
Now in its eighth year, Material Girls' annual Beginning Quilting Class ran from February through March this year with nine students graduating. The class continues to be taught by Marguerite Rose with Paula Saunders preparing the materials.
This class is limited to ten students and features an individual mentor for each student for an unbelievable cost of $20 for the class and an additional $20 for yearly membership in Material Girls. Students commit to six classes and learn to cut with a ruler and rotary cutter, practice 1/4" seams and continue learning techniques to complete a table runner. They all receive an informational notebook and upon completion, a diploma.
Marguerite, a former teacher, has been quilting for over 20 years as have most of our mentors. Together they have over 100 years of quilting experience.
Students this year were Linda Vandenbree, Deb Andrews, Brandy Walker, Pat Austin, Brenda Jones, Dorothy Jose, Beverly Albarran, Carol Heine, Pam Mason and Fran Hackley.
Mentors this year were: Sharon Clifford, Nancy Myers, Mary Hunter, Paula Hughes, Kathy Marrou, Peggy Zilinsky, Eileen Scheffler, Ruth Loyd, Ruthie Klein and Paula Saunders.
One of the students commented, "Whenever I go to a meeting, my mouth hangs open and I feel like I'm living in Pinterest."
Signups for our next class begin in January 2019.