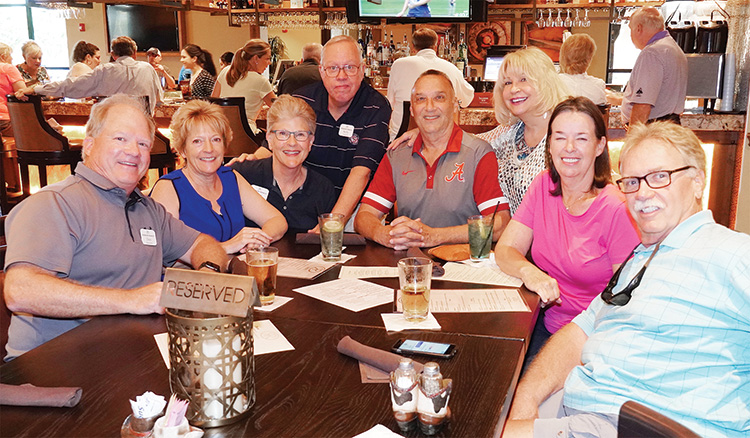 Susan Parker
On the third Friday of June we had several "new" Boomers join us for dinner and drinks. The new members are Don and Sharon Benzine, Suzy Karbong-Edgren and Kelly Edgren, Mike and Shelly Flatt and Dottie and Ron Hurt. Our group filled three large tables and the round table. Several Boomers walked around meeting the new people and helping welcome them to our wonderful community.
The Boomers are looking at adding some additional events to our twice monthly dinners. On July 21, we will be carpooling to Lone Star Park for the horse races. If you are interested, please contact our commander in chief, Margaret O'Neill.
No dues, no sign up, no speakers – just grab a beverage or a meal and meet some new friends! The Boomers meet on the first and third Fridays of each month at the Grill at 5:00 p.m. Any questions can be directed to Margaret O'Neill at margaretj08@hotmail.com.