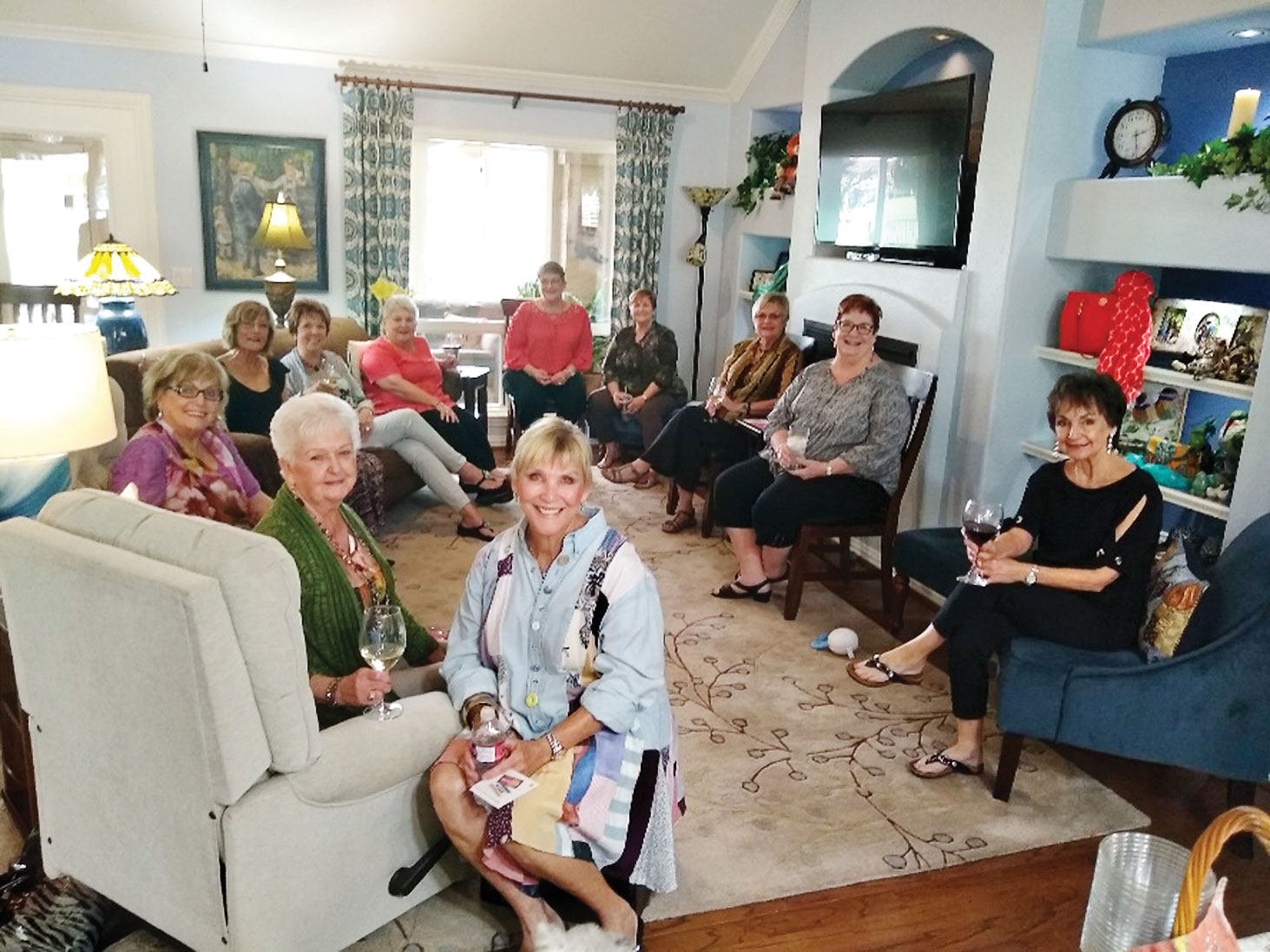 Gayle Coe
Have you ever wanted to go shopping for that special accessory while remaining at the Ranch?
Peggy Crandell provided an opportunity to do just that in her home October 2. She invited guests to donate at least five items, clothes or accessories, to Peggy's Poppy Petal Boutique. In turn, she hosted a fabulous party which included sipping wine, shopping and dining on wonderful crudities, cheeses and sweet delights.
Peggy set up a trendy boutique complete with clothes in a variety of styles ranging from evening wear to bedazzled jean jackets, skirts, pants, exercise outfits all hanging stylishly on clothes racks for easy browsing. The boutique also included several tables of earrings, necklaces, bracelets, purses, scarves and other unique accessories for everyone's shopping pleasure. There was even a shoe section, in which several guests picked up stylish heels to wear this fall season!
Each guest drew a number for their opportunity to shop till they dropped all the while partaking of the delightful treats from the buffet. It was exciting to see what each guest picked out, tried on and placed in her shopping bag only to be greeted with oooh's and aaah's from the other shoppers. It was wonderful shopping, imbibing and shopping again throughout the entire evening.
But wait, there's more. Nancy Garre shared her expert packing techniques with everyone. She demonstrated how one can pack an all-weather coat, a jacket, a sweater, four pair of pants, four blouses, pajamas, shoes, accessories and more in a medium size suitcase with no wrinkles! This will revolutionize packing for the guests attending this wonderful class.
In addition, Peggy demonstrated many ways a scarf can be folded and worn with the easiest steps. The guests learned how to create bows, roses and shoulder scarves in just a moment. Each guest picked out their favorite scarf fold and practiced. It was a great time watching each other's trial and error moments.
The evening concluded with Peggy giving each guest a unique bag of take-home treats to complement their new items. This evening proved to be a very special event indeed. Everyone expressed the hope that Peggy's Poppy Petal Boutique will open its doors again next year!