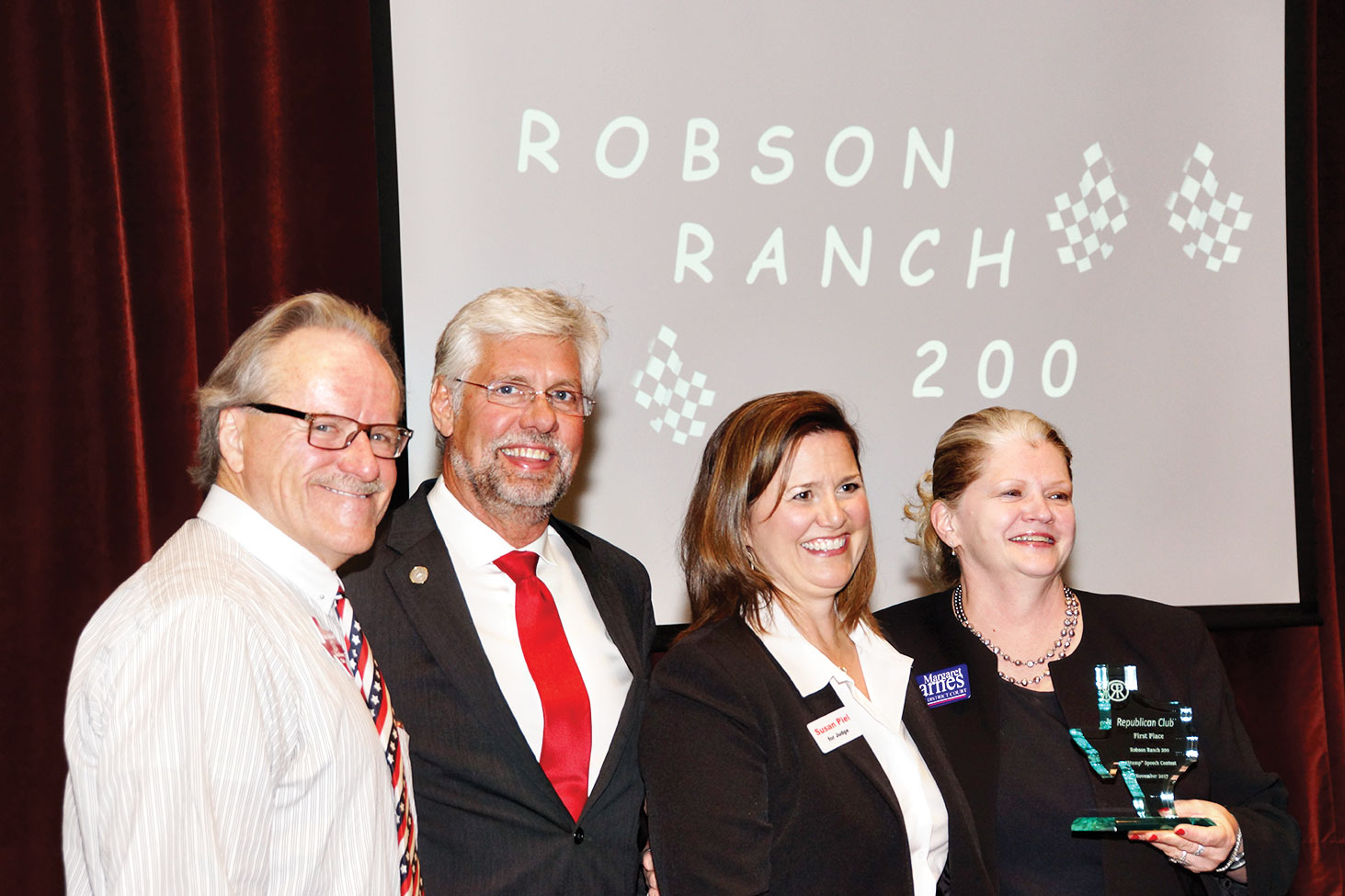 Rebecca Bafford
The Robson Ranch Republican Club hosted its first ever stump speech contest on November 1 where 16 candidates for county, district, state and national offices vied for a lovely first place trophy! The contest was dubbed the "Robson Ranch 200" because each contestant was required to limit his or her remarks to three minutes, 20 seconds, or a total of 200 seconds. Members of the Republican Club served as judges for the event.
All participating candidates will have their names on the March 2018 Republican Primary Ballot. The following joined us for the contest: Judge Robert Ramirez, Mark Roy, State Representative Lynn Stucky, Itamar Gelbman, Ronnie Anderson, Scott Smith, Attorney Sean Kilgore, Attorney Harris Hughey, Jayne Howell, Denton County Republican Party Chair John Dillard, Veronica Birkenstock, Brenda Latham, Attorney Susan Piel, Judge Margaret Barnes, Attorney Don Cartwright and David Trantham.
Taking home first place honors and the winner's trophy was Judge Margaret Barnes who is running for re-election to the 367th District Court. Second place went to Attorney Susan Piel who is running for judge of Denton County Criminal Court No. 2, and capturing third place honors was Texas State Representative Dr. Lynn Stucky who is running for re-election. A great time was had by all, and we also gained important information about the candidates and what they stand for.