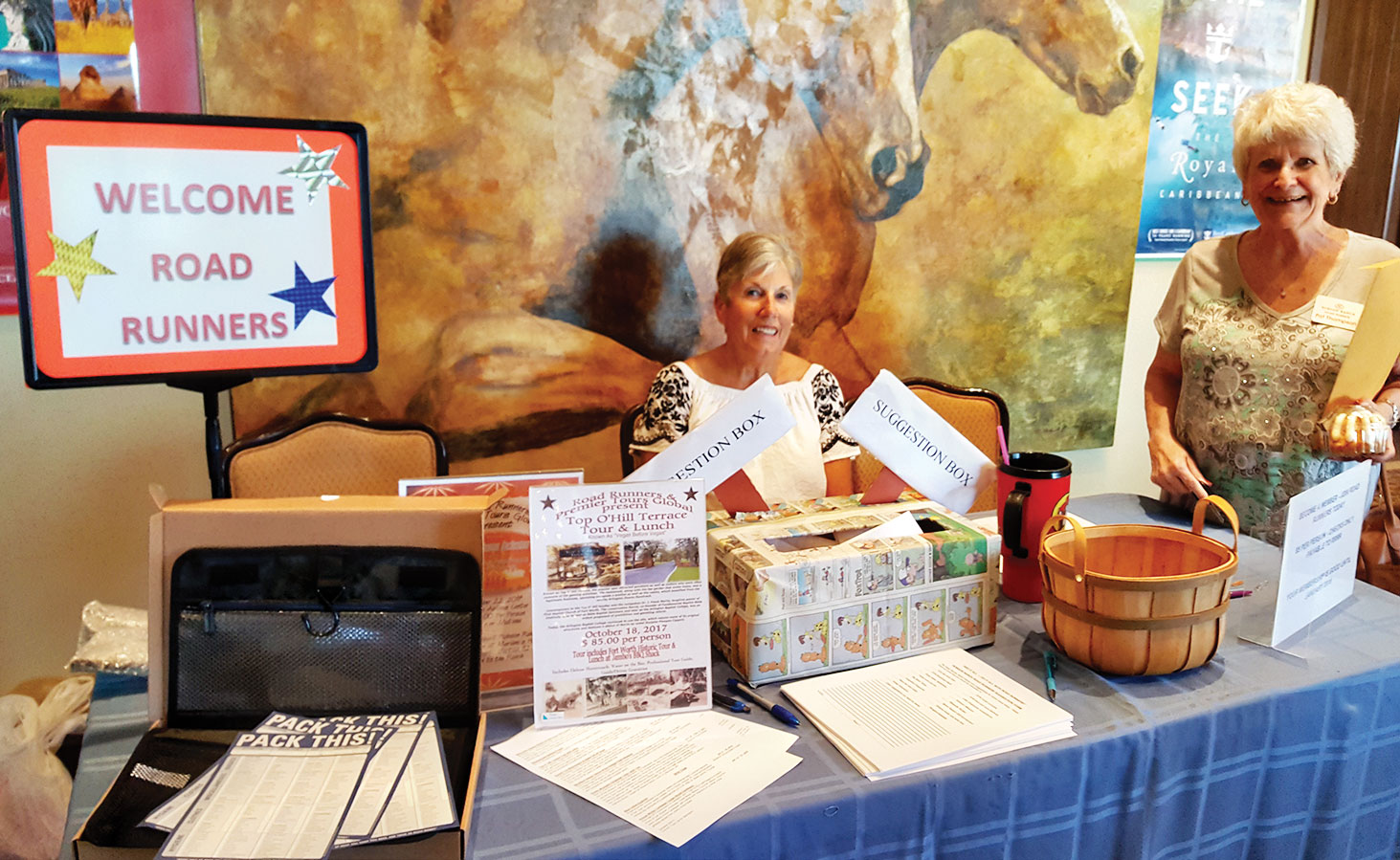 Vicki Baker
Mark your calendars now for Road Runners Travel Club's 2018 membership drive. For your convenience we will be located in the Clubhouse on January 15, 17, 19, 22, 24, and 26 between 9:00 a.m. and 11:00 a.m. to accept new memberships and renewals. Annual membership dues remain the same low price of $5 per person, payable by check only to RRRR. To speed your registration process download and print the membership form from our website (www.rrrrclub.com) and complete the form prior to your arrival.
Road Runners is for people who want to make new friends and travel the world. In 2018 we will be setting out for the Caribbean Islands, New Orleans for Mardi Gras, Auckland and New Zealand, Portugal, Viking Homelands and Eastern Canada. We'll also enjoy a wide variety of local escapes that are perfect for members seeking some excitement without packing any bags. Just a reminder, you must be a current member of Road Runners to enjoy these fabulous trips and outings.
Don't miss your chance to travel worry free on our well-planned and organized trips. Join us in January 2018 and explore new places, keep learning and enjoy the camaraderie of traveling with your friends and neighbors. For more information about our club and details on all of our upcoming trips, visit our website at www.rrrrclub.com.