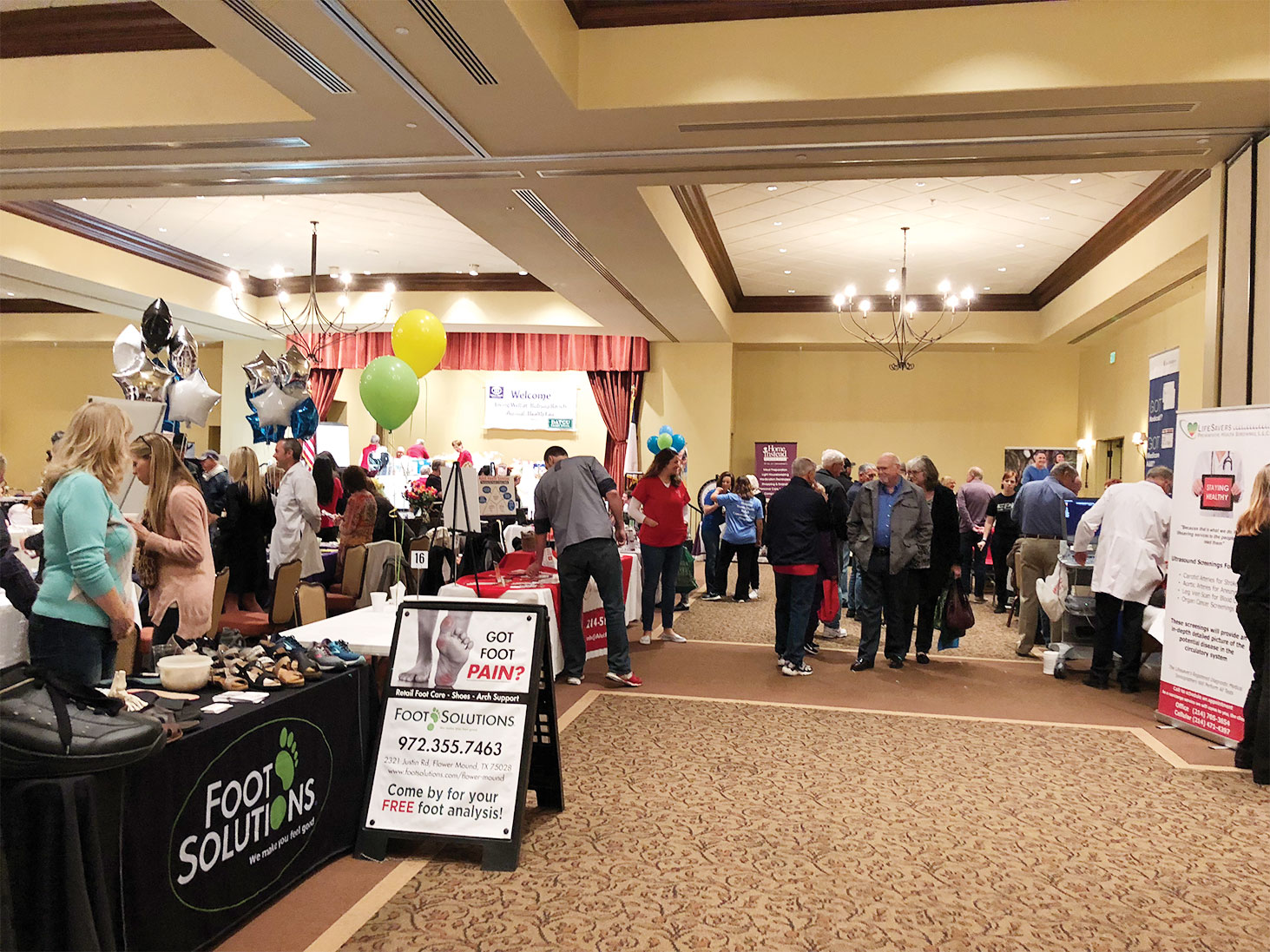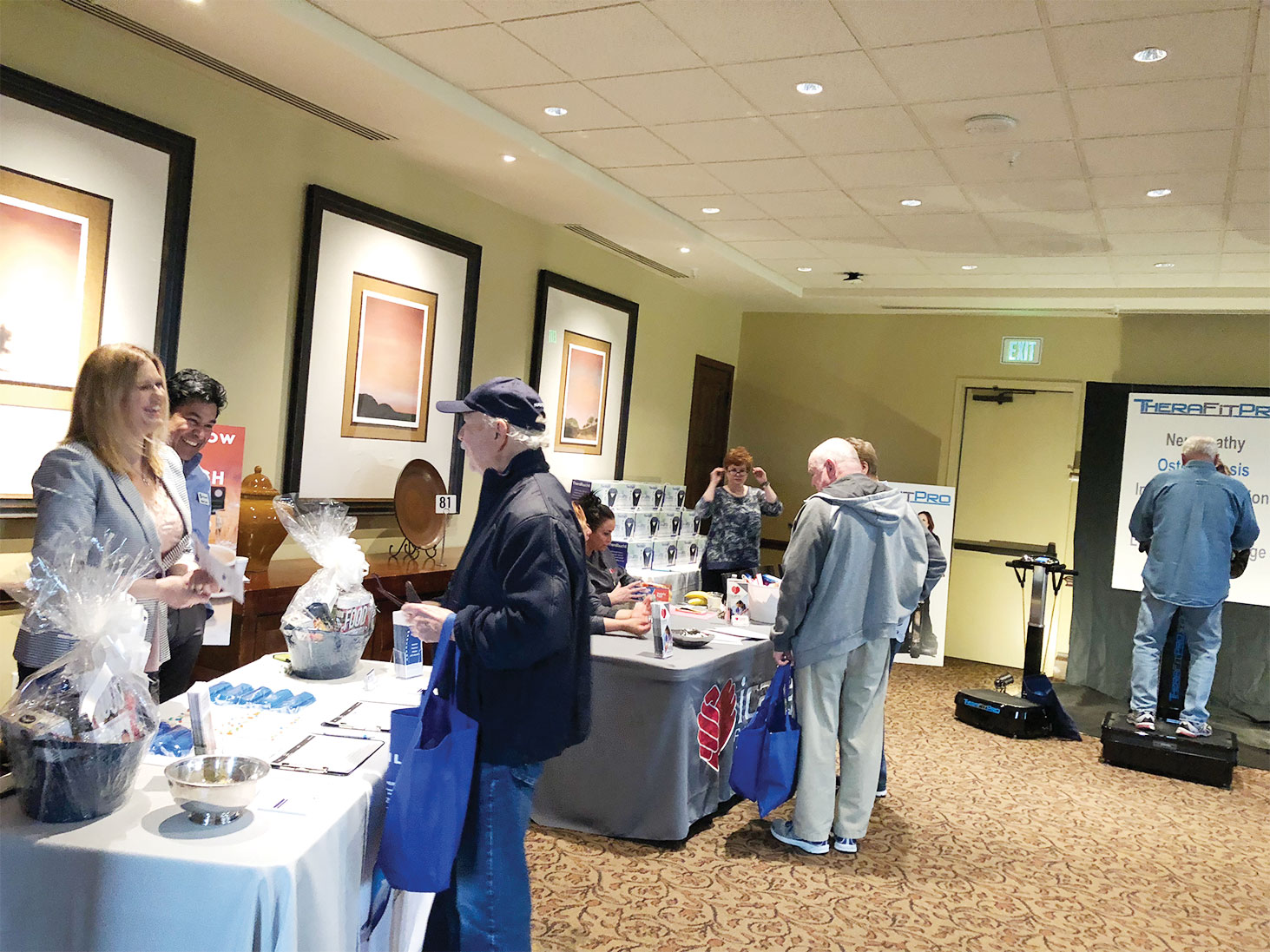 Shelbi Berg, Activities Director
Thank you for attending the 14th annual Robson Ranch Living Well Health Fair. There were almost 600 residents that attended this event. We hope that you were able to visit all 100 vendors between the Clubhouse and Sports Club gym that took their time to be with us at the health fair, donated door prizes, provided fun and interesting gifts, health assessments and information at their booths.
At the Sports Club, UNT, Connect Hearing and Clear Life Hearing did free hearing screenings. These events were visited by many of our residents and the vendors were happy with the response.
There were also 14 vendors in the gym and many of you visited them. Hope you were able to get that tetanus shot or pneumonia shot so you stay current. Thank you to the clubs that gave up their activities in the gym to allow additional vendors to participate in this event. The shuttles were a great way to move between buildings since Texas weather decided April was a great time to be freezing! Thank you for coming out in that weather!
Susan Holt from Carter Blood Care said there were 25 pints with one deferral donated. We exceeded our goal by two pints! BRAVO! All in all, the total unit count of 25 will go a long way in helping to save 75 lives!
We are truly fortunate to have new businesses and wellness/lifestyle companies so near to us, with more coming soon. Wise Health Emergency Center and Urgent Care had their opening on May 1, across the highway on Crawford Road and 35W. The vendors who were here this year play a vital role in the greater Denton area economy. The Homeowners Association sincerely hopes that you have discovered new business professionals in our area that you will visit and patronize in the near future. Let's keep our local economy and businesses strong. If there was a vendor for whom you failed to get their contact information, you can contact Shelbi Berg at the HOA Office 940-246-1002 for the information.
We hope you had a good time this year and congratulations if you were a door prize winner. We look forward to seeing you at the 15th annual Robson Ranch Living Well Health Fair which is scheduled for Saturday, April 6, 2019.