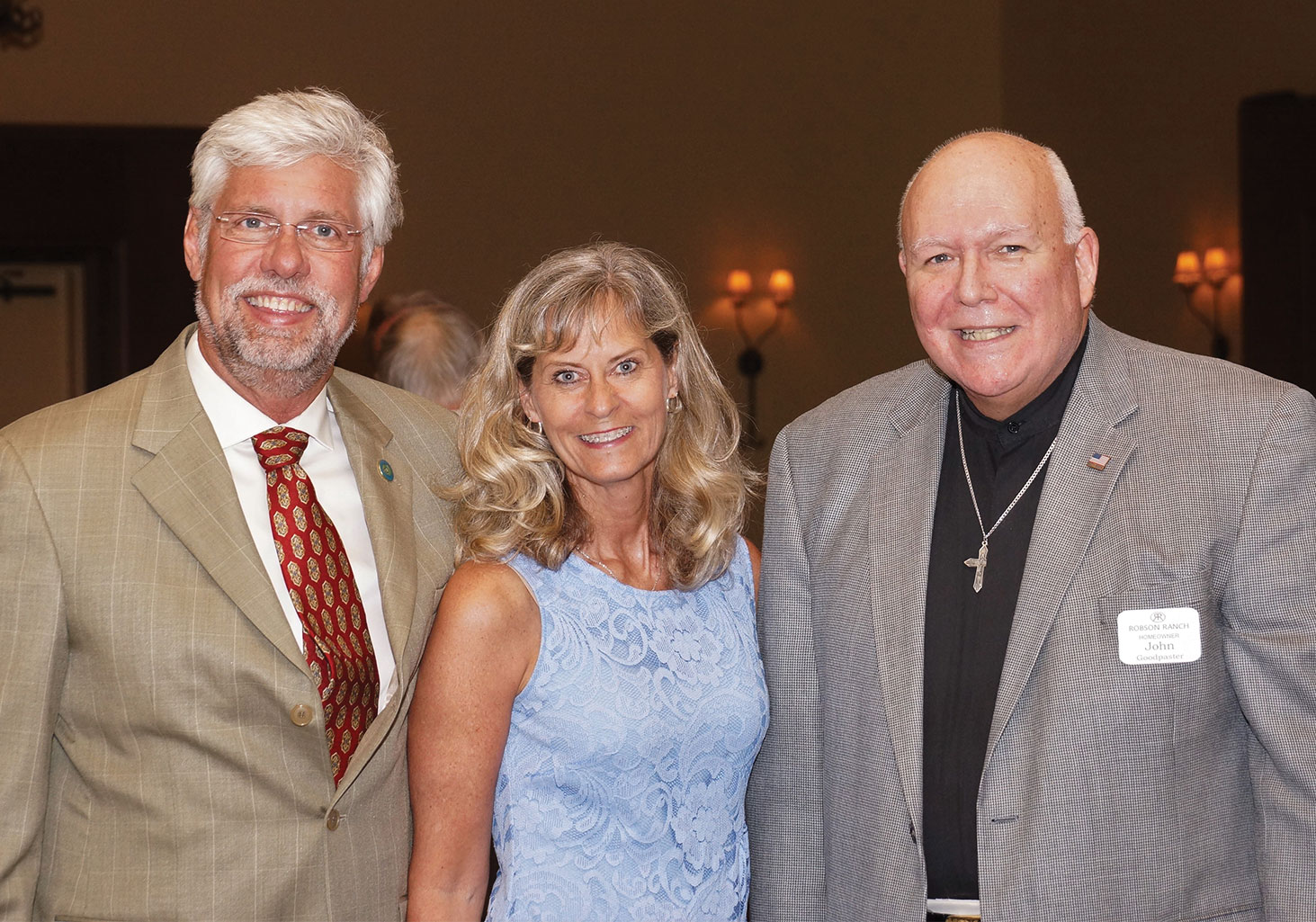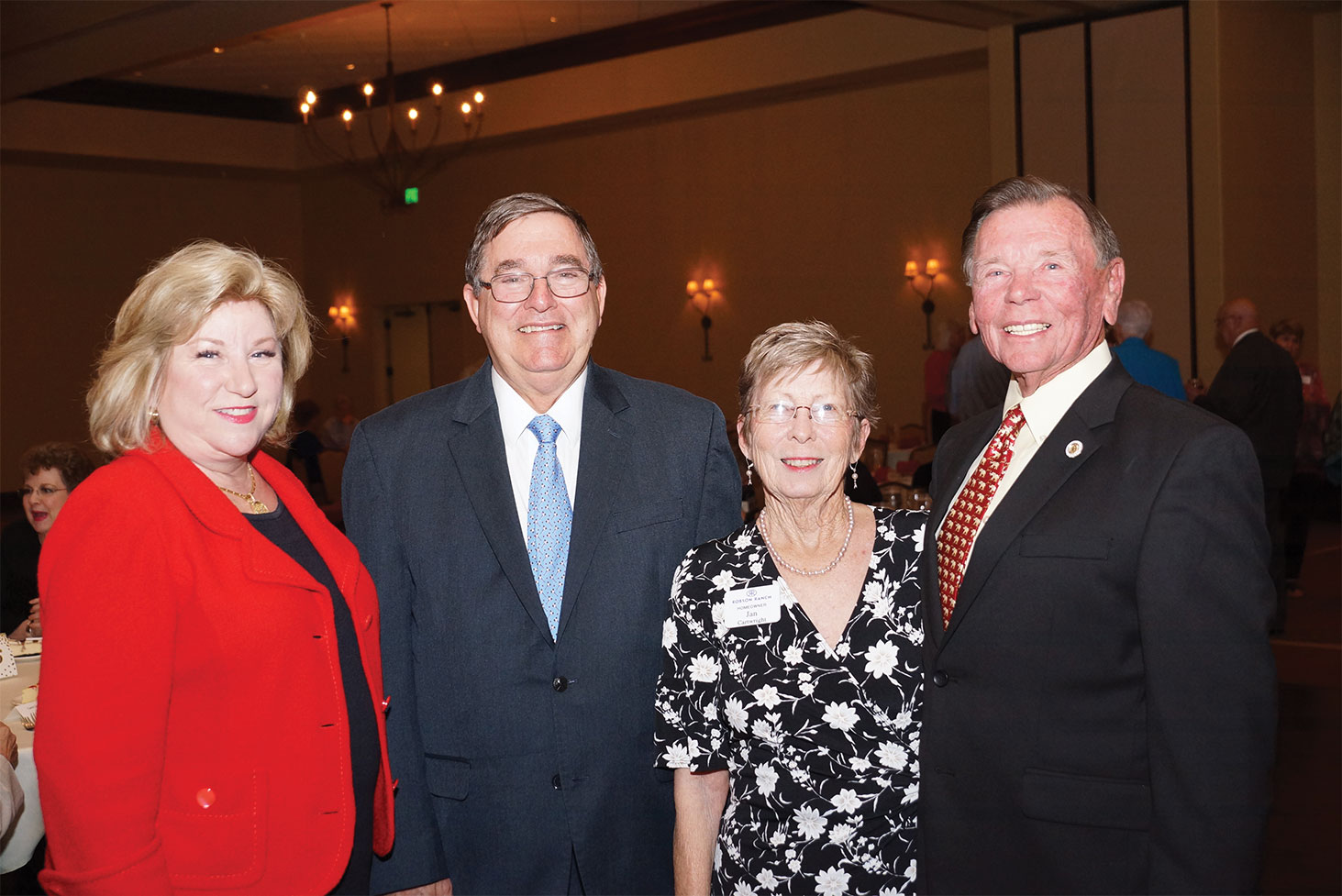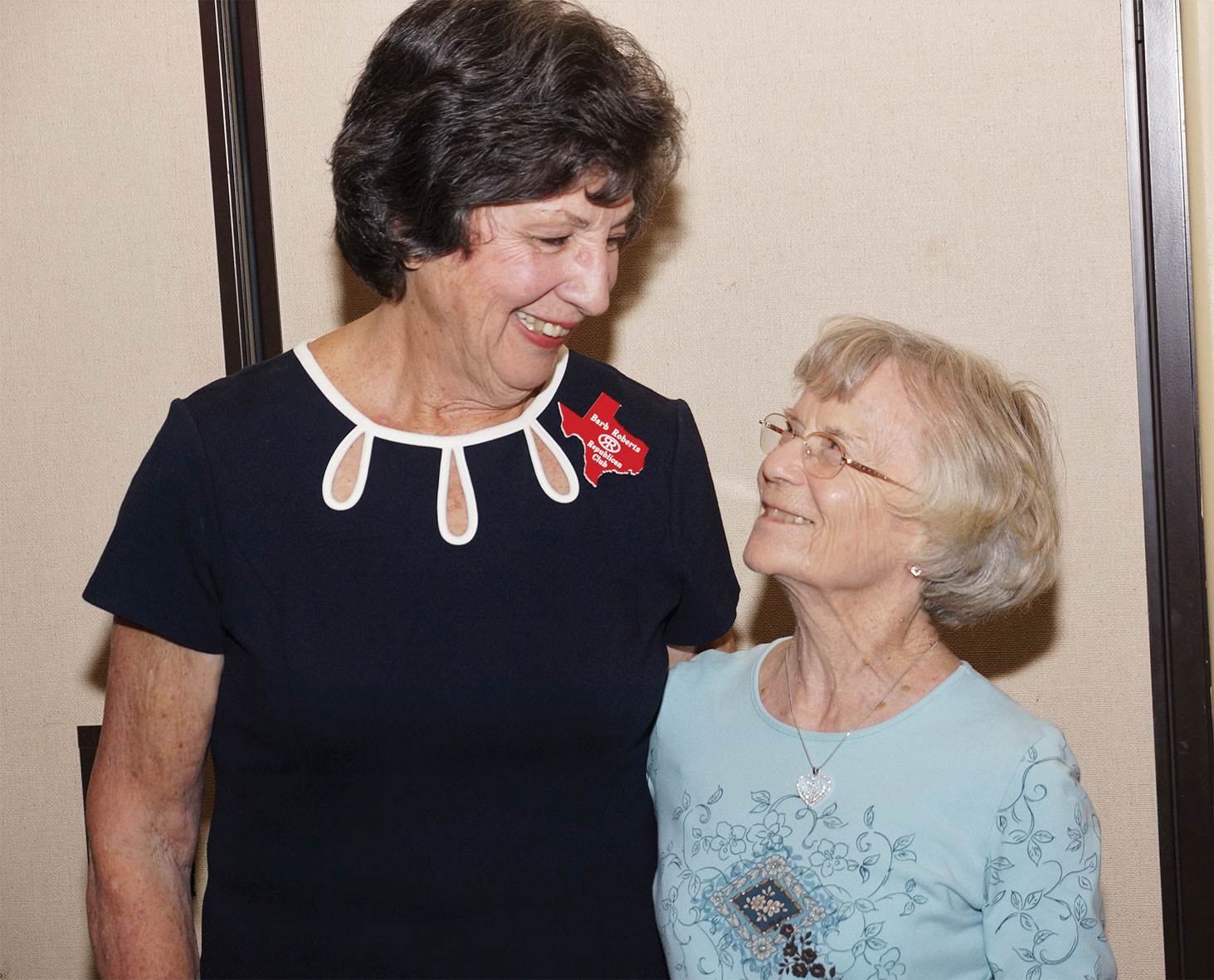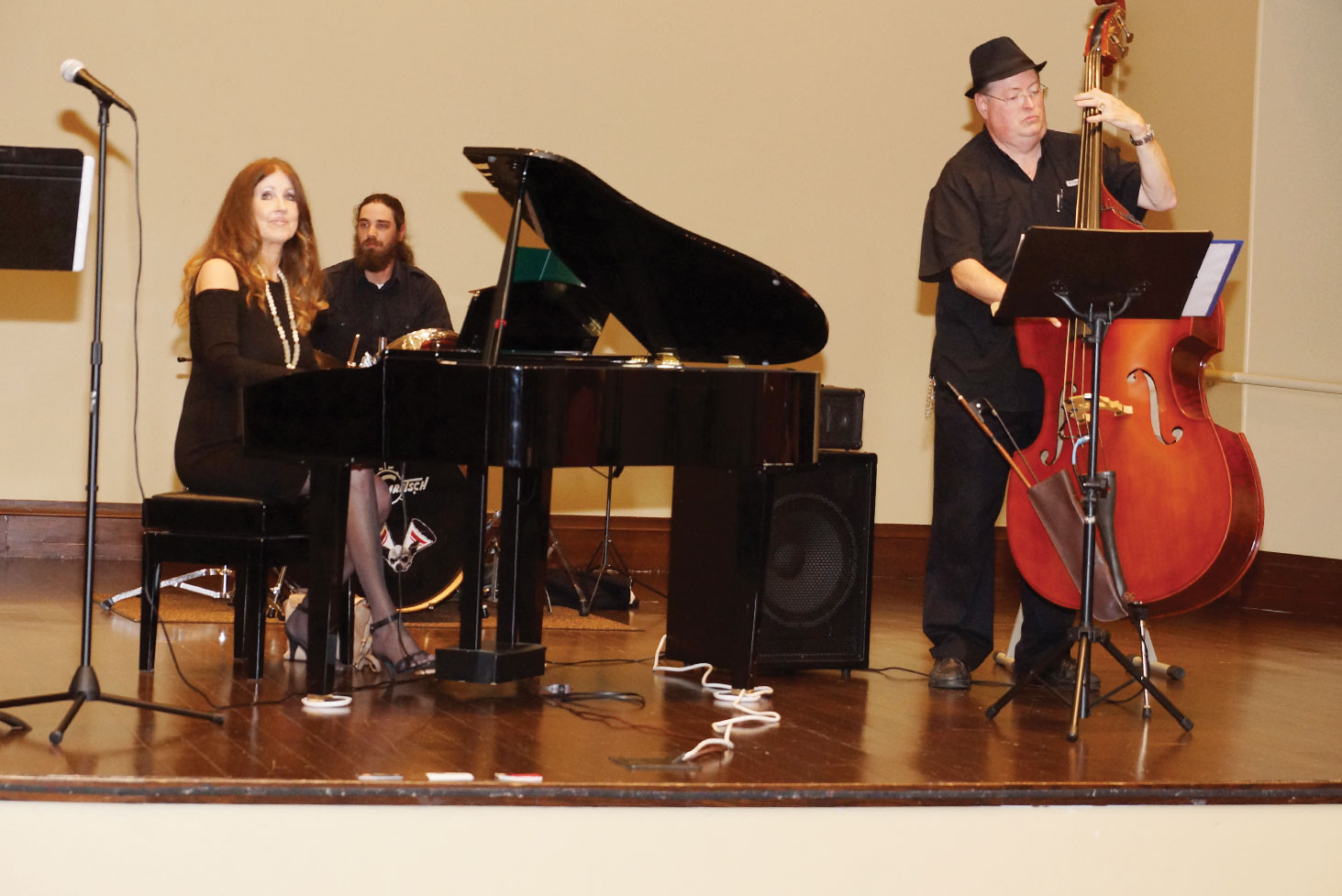 Rebecca Bafford
The annual spring banquet hosted by the Republican Club was held in the ballroom of the main clubhouse at Robson Ranch on Wednesday evening, May 2.
The event started with a social hour featuring jazz group Gen2Jazz, with pianist Rebecca Bafford, bassist Herman Campbell, singer Brandy Leach and drummer Madison White. Following this, a delicious Italian dinner was enjoyed by all, which led up to our main speaker of the evening, State Senator Jane Nelson, who represents our Senate District 12 here at Robson Ranch.
Senator Nelson spoke of the progress being made in Austin in many areas affecting seniors, tax issues and fiscal policy. Her remarks were seasoned with humorous anecdotes and stories which endeared her to the crowd. Also in attendance at the dinner were U.S. Representative Michael Burgess, representing Texas's 26th congressional district, which includes Robson Ranch, and our State Representative for the 64th District in Denton County, Dr. Lynn Stucky and his wife, Lori. Many other elected officials and candidates for office also attended the banquet.
Since the Republican Club does not meet during the summer months, new officers for the fall 2018-2019 season have been selected. These were approved at the banquet and are as follows: Current president, Russ Bafford, will remain in that position; incoming vice president will be David Zartman; serving as secretary will be Joyce Ambre and Ann Patterson will continue as club treasurer.
Our next club meeting will be held on Wednesday, September 5. Meetings are always held the first Wednesday evening of each month with social time at 6:30 p.m. and the main meeting at 7:00 p.m. Our club will also be participating in the Robson Ranch Fourth of July parade with a float. If anyone is interested in riding in or walking alongside this float, please contact David Zartman at zartman.3@osu.edu. All Robson Ranch residents are invited to attend our meetings and participate in our club.