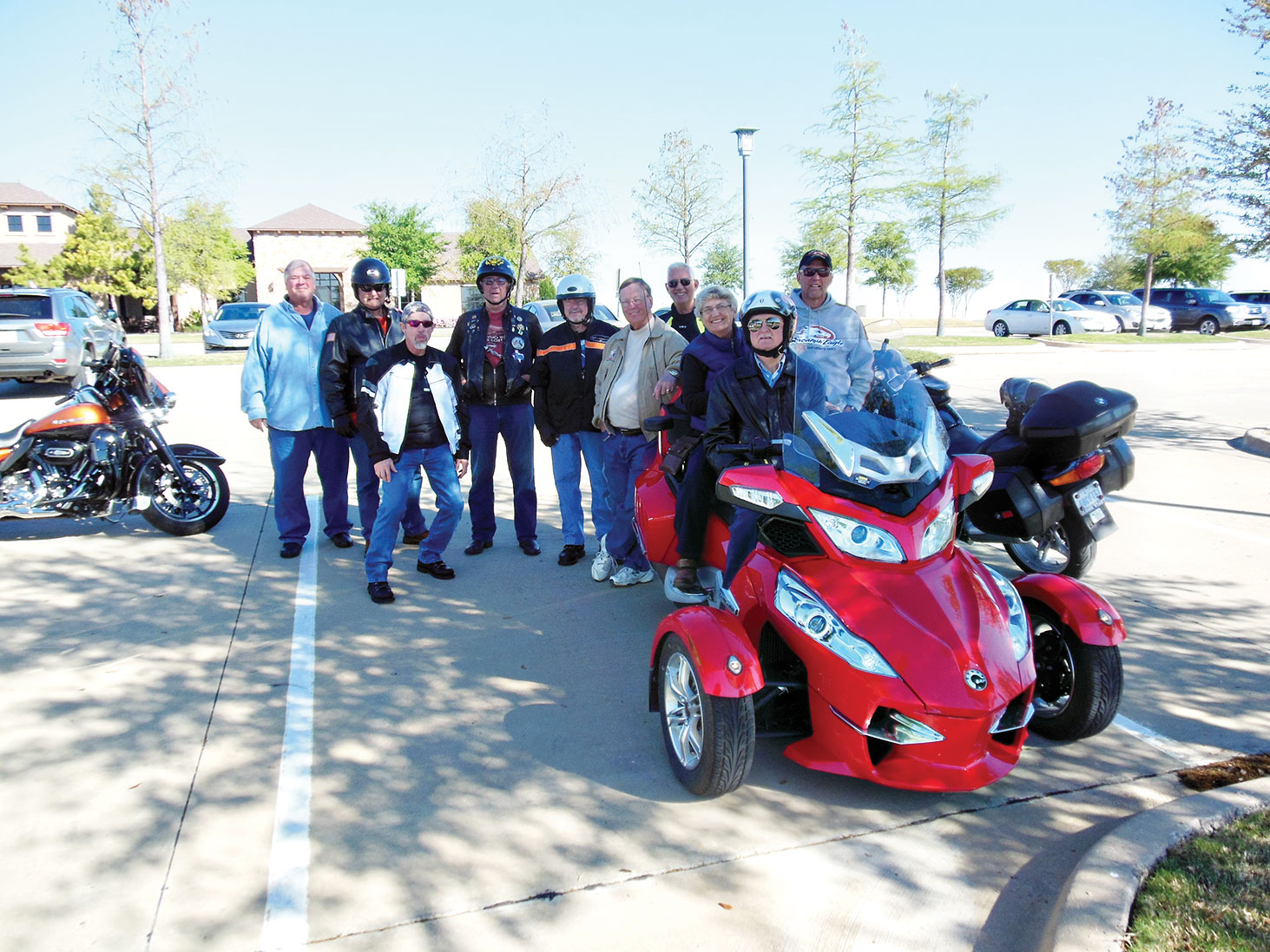 Stan Brein
Motorcyclists are opinionated if nothing else. There are two theories regarding cleaning your motorcycle (this could also apply to your car). The first is that a clean bike rides faster and smoother. Less drag, I guess. The second is that the dirt forms a protective layer that keeps the paint from fading. I, and I guess we all have subscribed to each theory at one time or another. But regardless of your view, it's great to just get out and ride.
After some wet weather hassles in March, April has been a good riding month. There have been several jaunts by various groups of members. Two notable rides were a birthday lunch in Decatur combined with a north and west run, and a fun run to Lake Texoma for lunch at the Cedar Mills Marina and Resort. Participants included Larry Balich, LT and Mary Bryant, Mark Kuxhause, Jim Olson, Larry Hampton, Joseph Ace, Mike Conley, Jim Sico, Ed and Elaine Barnett, John Nagy, Martin Munoz, Norm Zilinsky and Stan Brein. Continued day trips and planning for overnight trips are in the near future.
We have begun the process of converting our communications to MyGrove. If you have not yet signed up, got to MyGrove.com and request to join Robson Riders, or contact Stan Brein at sbrein@sbcglobal.net.