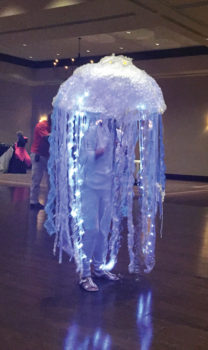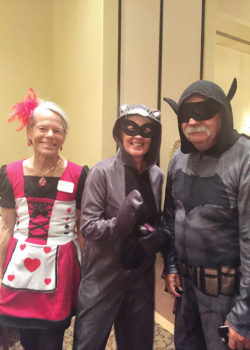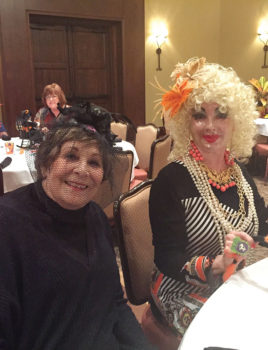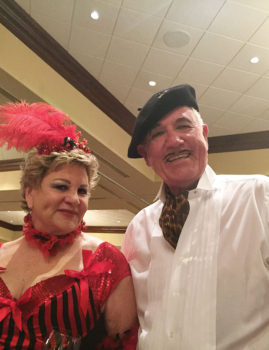 The Robson Ranch Singles Club celebrated Halloween in style this year with dinner, music, dancing and of course, a costume contest. Over 100 club members attended.
The event was October 31 in the Clubhouse. The Wildhorse Grill presented a great buffet featuring chicken marsala, pasta, salad and cannolis for dessert. Music was provided by Robson's own Exit 79. The band played its usual great blend of dancing and listening tunes plus some selections to remind us of the occasion (think "Witchy Woman").
Costume contest winners were Peggy Beyer as a jellyfish, Pam VanOverwalle and Dale Fletcher as 18th century royalty, Judy Riffel as a witch, Jim and Shari McChristal as a Robson patrolman and a pink flamingo, and Lynn Pierce as "trick." There were a lot of clever costumes and a good time was had by all.
The Singles Club, with over 200 members, participates in many varied social, cultural and community service activities throughout the year. We meet every Tuesday to "mix and mingle" at the Grill from 5:30 to 7:00. If you are interested in learning more about the club stop by to see us there.