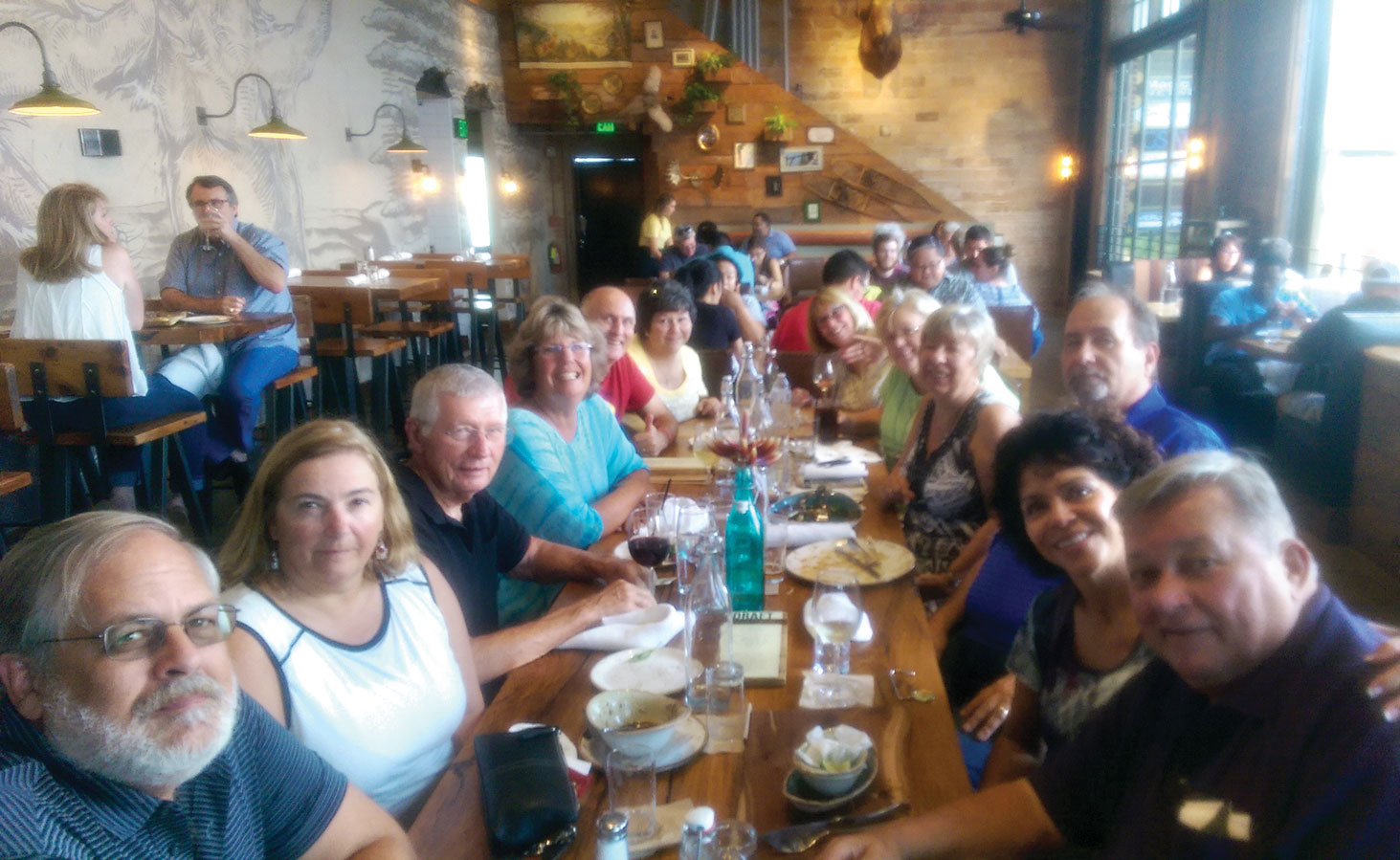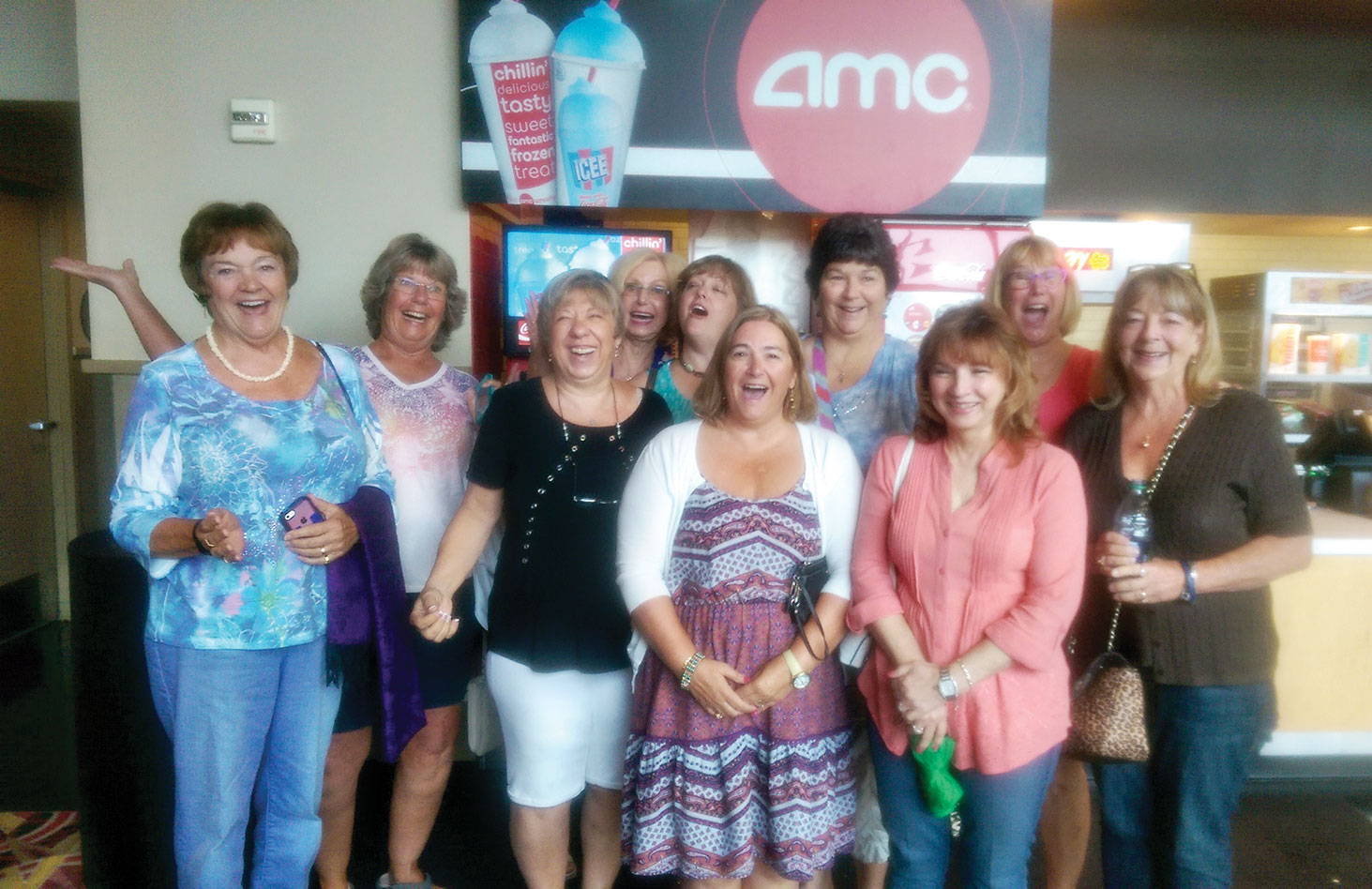 On August 14, 2016, the Lower Southerland Drive (SOLO) friends enjoyed a great day attending West Side Story at the Denton Community Theatre then enjoying a great meal at the Barley and Board Restaurant.
Around the table from left: Scott and Megan Wiegand, Robert and Kathy Todd, Jeff and Linda Venable, Donalee Hallenbeck, Donna Lepore, Denise and John Switzer and Gloria and  Tony Baer.
On August 15, 2016 the ladies from the lower part of Southerland Drive (SOLO) Robson Ranch, Denton attended the movie Florence Foster Jenkins. After the very funny movie we tried to sing along to help Meryl Streep out.
Left to right: Carol Finn, Kathy Todd, Denise Switzer, Mary Ann Knolle, Debbie Johnson, Megan Weigan, Linda Venable, Sondra Hall, Donalee Hallenbeck and Sandy Owens.