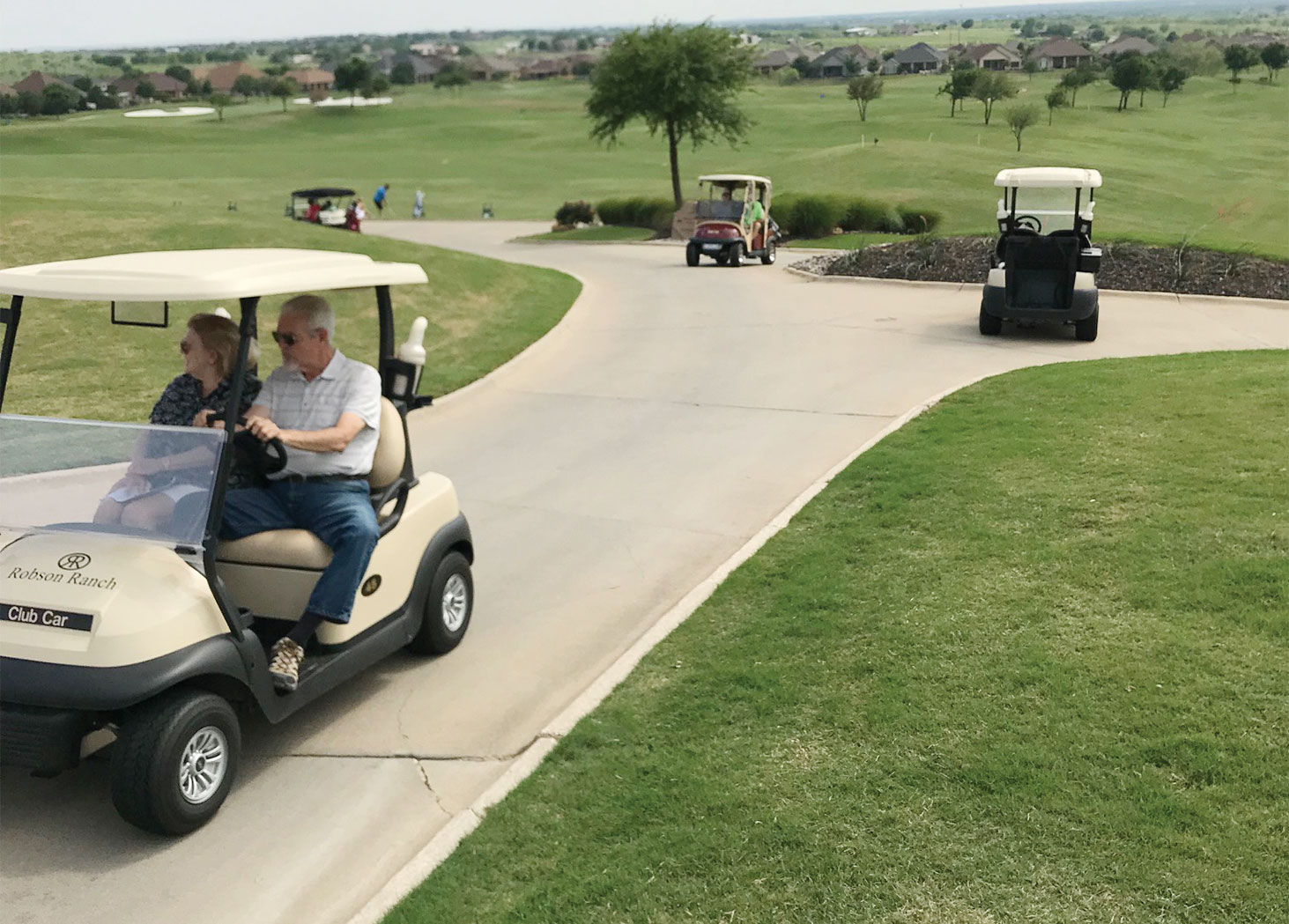 Denny Anderson, Golf and Greens Committee, Co-chair of the Operation sub-committee
The Robson Ranch HOA and the Golf and Greens Committee hosted a spring tour of the Wildhorse Golf Course on Monday afternoon May 14.
242 residents of Robson Ranch in Denton, Texas came out on a nice sunny day to enjoy the beautiful Wildhorse Golf Course. Residents could either drive their own golf cart or use one of the Robson golf carts for the tour of our 18-holes of golf. Also, this year included with the tour was a stop at the maintenance shop to view the equipment used to keep our course in the great shape that is in.
We have had a surge of new homes built here at Robson Ranch with many under construction, and this tour is a great way see the golf course and all the new development going on around the course. Many on the tour were new residents. For those that have not yet played on the course, this was a good and fun way to see the sights on and around the course.
Thanks to the golf staff and golf course maintenance for helping with this tour and also to the many volunteers who helped.
If you missed this tour there will be a fall twilight tour which was very popular last year. We have a terrific golf course here at Robson Ranch with, the final work for another 9 holes beginning in 2019.