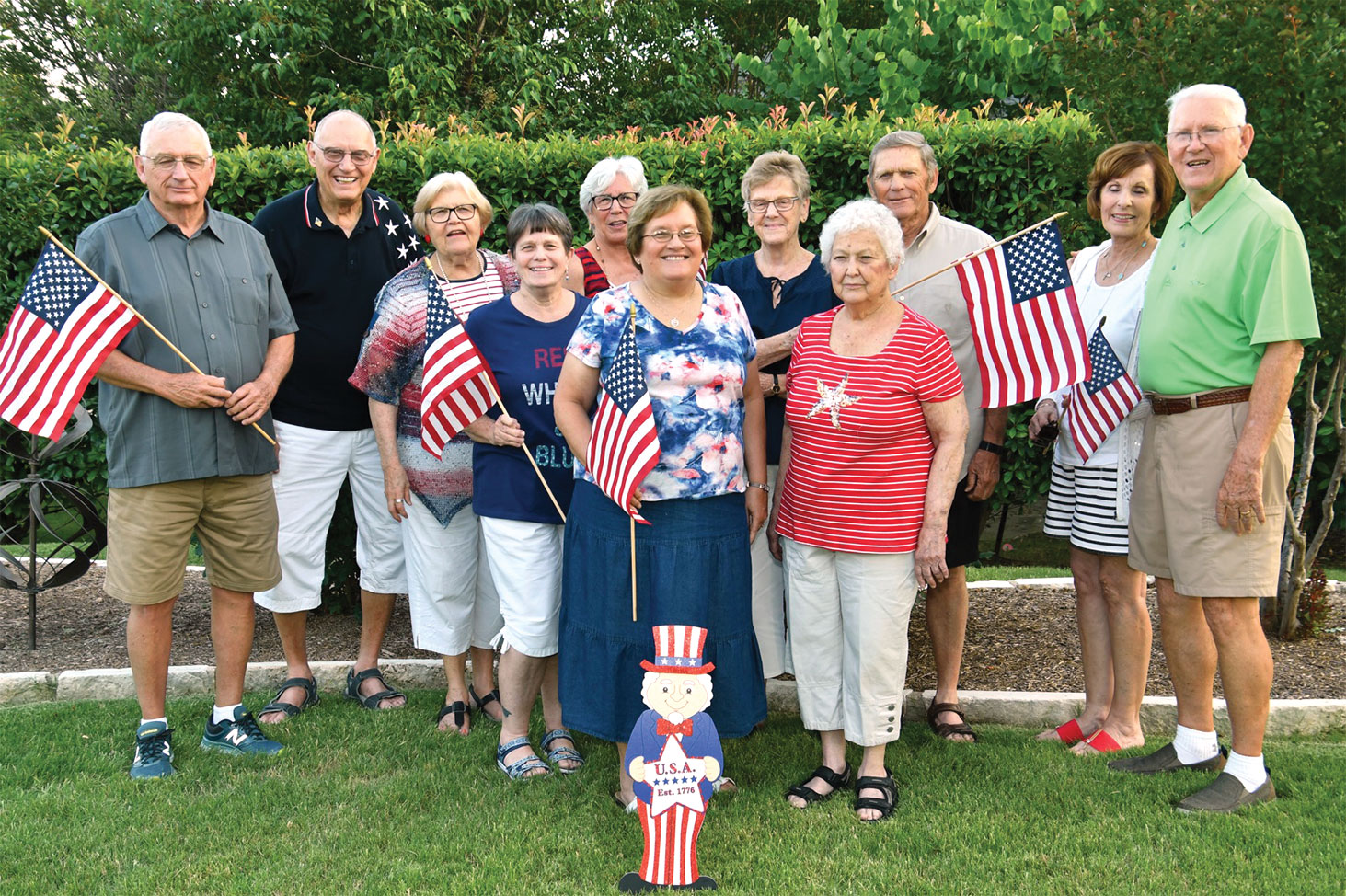 Jean Dubiel
Vino, Hops and Lemonade celebrated Memorial Day with a picnic. Everyone brought a delicious dish to share.
It was held at Jean Dubiel and Jim Zimmerman's house.
Not in the photo is Greg Lenski who is taking the picture and Jan and Jerry Angus who were with family in Galveston, enjoying the beach and the water. We feel bad they were enjoying themselves and couldn't be with us but there's always a next time.
The next get together with be at Joanie and Jim Price's house.