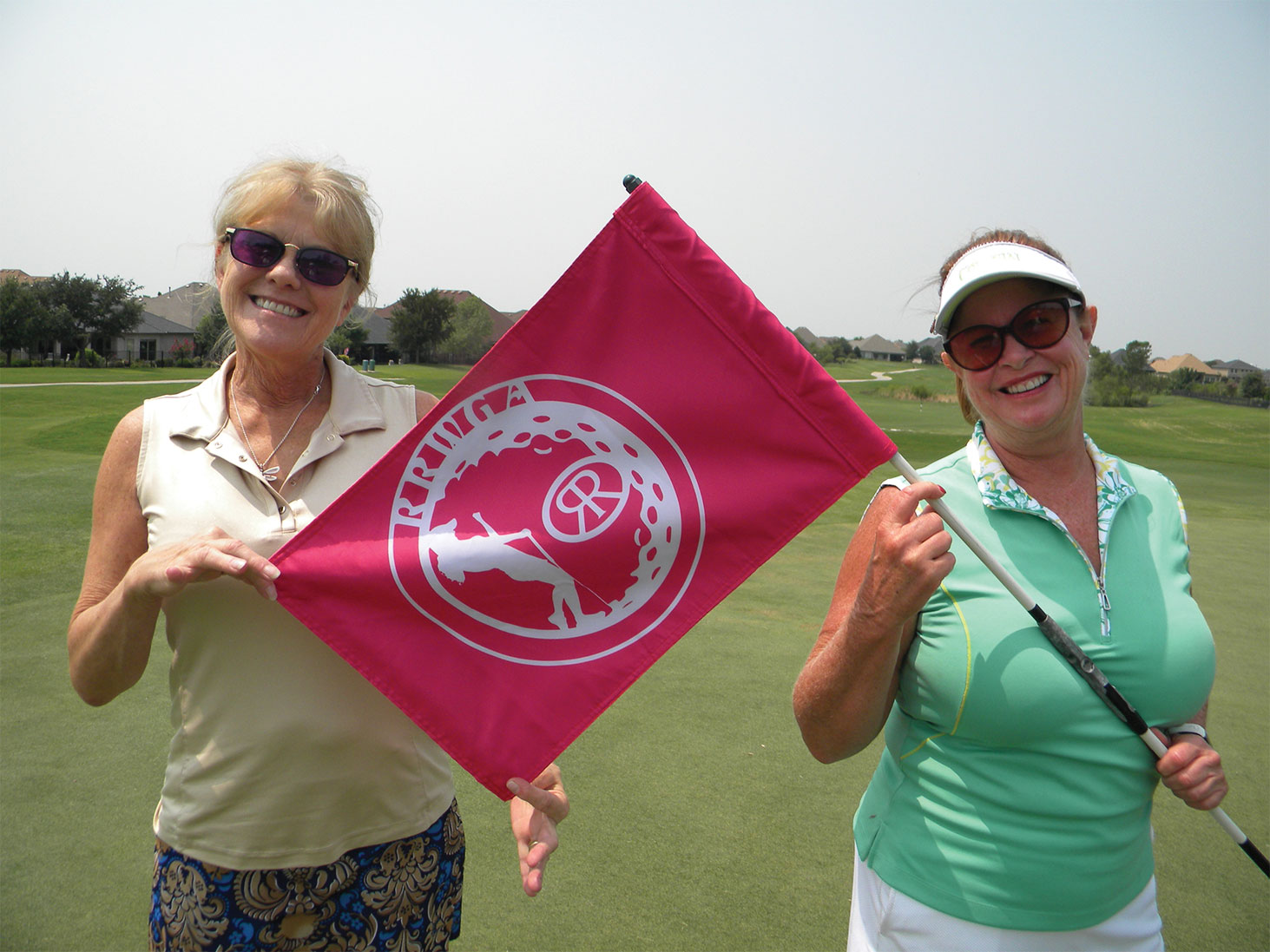 When you see the RRWGA Pink Flags flying on the Robson Ranch Golf greens, you can be rest assured the Robson Ranch Women's Golf Association are playing in a tournament competition. Victoria Pettigrew decided a couple years ago that since the RRMGA had a logo, she was going to develop one for the Robson Ranch Women's Golf Association (RRWGA). You may have noticed quite a few WGA ladies golf carts sporting this new logo on their front golf cart window. Well this year, the Hoof N Heels committee decided we need to have this logo on the golf flags. The Hoof N' Heels Committee found a vendor and was able to get the flags ready to fly by the annual Member/Member tournament in August.
The pink high heels shoes were an idea that developed out of a Hoof N' Heels committee meeting headed up by Ann Brehm. An email was sent out to all RRWGA members to donate the high heeled shoes they were no longer wearing. These shoes were painted pink by Ann Brehm and Dianne Miller, then displayed on the 2018 Hoof N' Heels tournament day replacing the red tee markers for tournament day. The pink flags and pinks shoes on display created a fun tournament day for the RRWGA.
These pink flags will be flying at all RRWGA tournaments throughout the year. A special thank you to Ryan and the golf course team for displaying the flags and the pink shoes on the RRWGA tournament days.