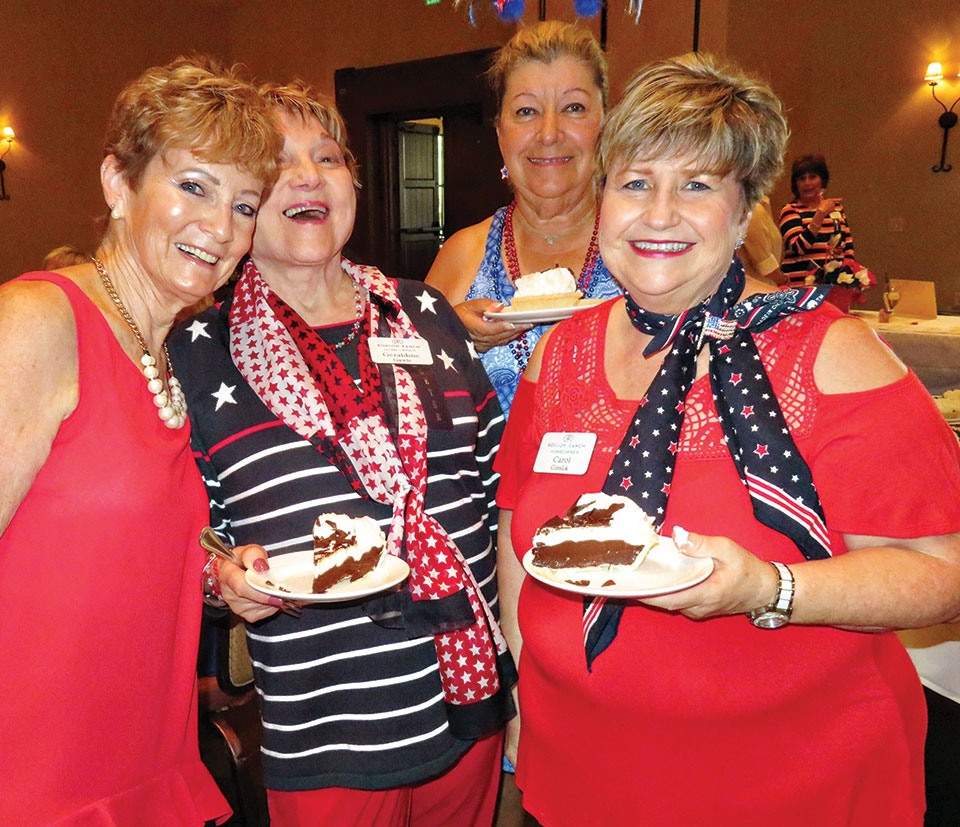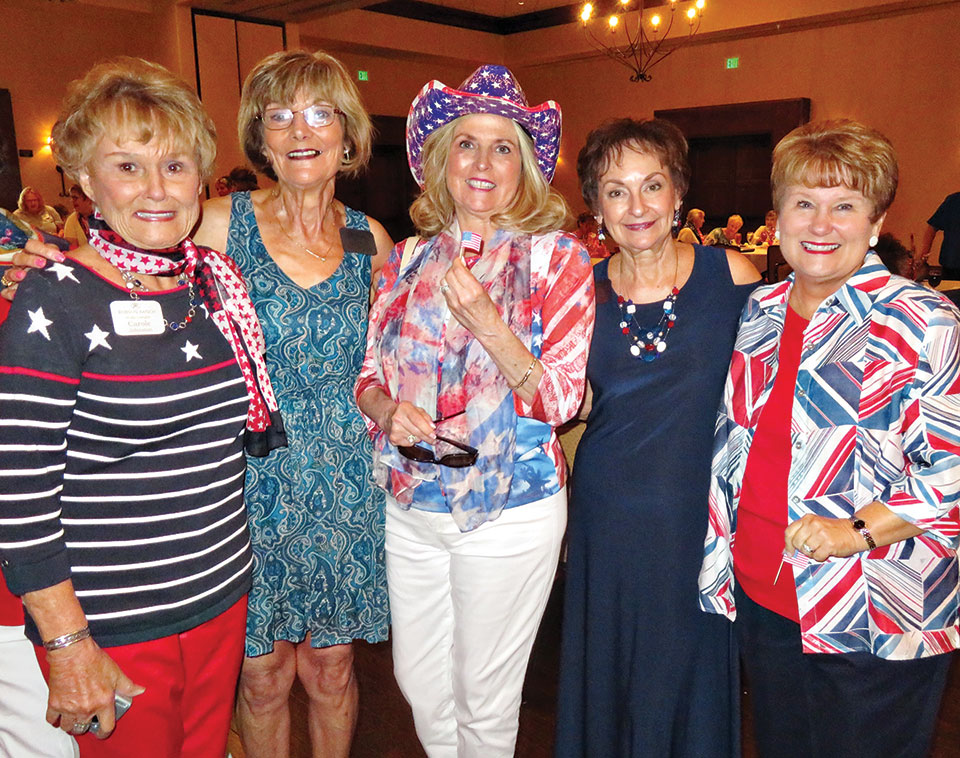 Gayle Coe
On Monday, July 3, the Clubhouse ballroom doors opened at 11:00 a.m. and members and guests located their seats in anticipation of the one-of-a-kind program. The program featured the successful wild animal living environments provided by the International Exotic Animal Sanctuary (IEAS) in Boyd, TX. The presentation was given by three IEAS interns who are pursuing degrees in zoology and veterinary medicine while working at the IEAS. The program has been nationally recognized by the American Association of Zoo Keepers for its focus on providing the best possible living environments for wild animals and includes a unique emotional enrichment program that allows the its residents to lead stress-free lives. The animals have come to the IEAS through various circumstances and they include lions, tigers, bears, wolves, a cheetah, a cougar and other exotic animals.
Greeters escorted new members to the "new members" tables, and Sharon Foy, president, welcomed the first-time attendees and guests. She also announced the club's membership has now reached 466 members. Following the announcement Sharon recognized the July birthdays and shared fun facts about people born in July.
Sharon also provided the treasurer's report and service donation totals. She publicized the next Community Relations Charity Projects which will roll out in the fall. Look for details about the Clothing Drive for Women Returning to the Workplace, Nanci Odem, coordinator, and a book drive for the Refuge for Women shelter, Jan Utzman, coordinator.
Peggy Crandell provided details about the Ladies Afternoon Tea, August 29, 3:00 p.m.–5:00 p.m. in the clubhouse. The cost is $25 per person. This event is an opportunity for Women's Club members to enjoy an afternoon tea together with specialty teas, scones, a variety of finger sandwiches and fall fashions provided by Soft Surroundings. Ticket sales are every Monday, Wednesday and Friday, 9:00-11:00 a.m. in the Clubhouse.
Sharon also reminded everyone the Holiday Market will be Saturday, October 7. Volunteers are needed to assist with the Holiday Market. Please contact Bobbi Hardt at kooladyme@hotmail.com or 925-698-3576 or stop by the exit table and sign up after the September luncheon!
The September luncheon will be Monday, September 11. The guest presenter will be the famous author Sandra Brown. This will be a highly anticipated program. Members must get their checks in by noon on Tuesday, September 5. Drop off your $15 check in the white mailbox in the Sports Center, Women's Lounge.