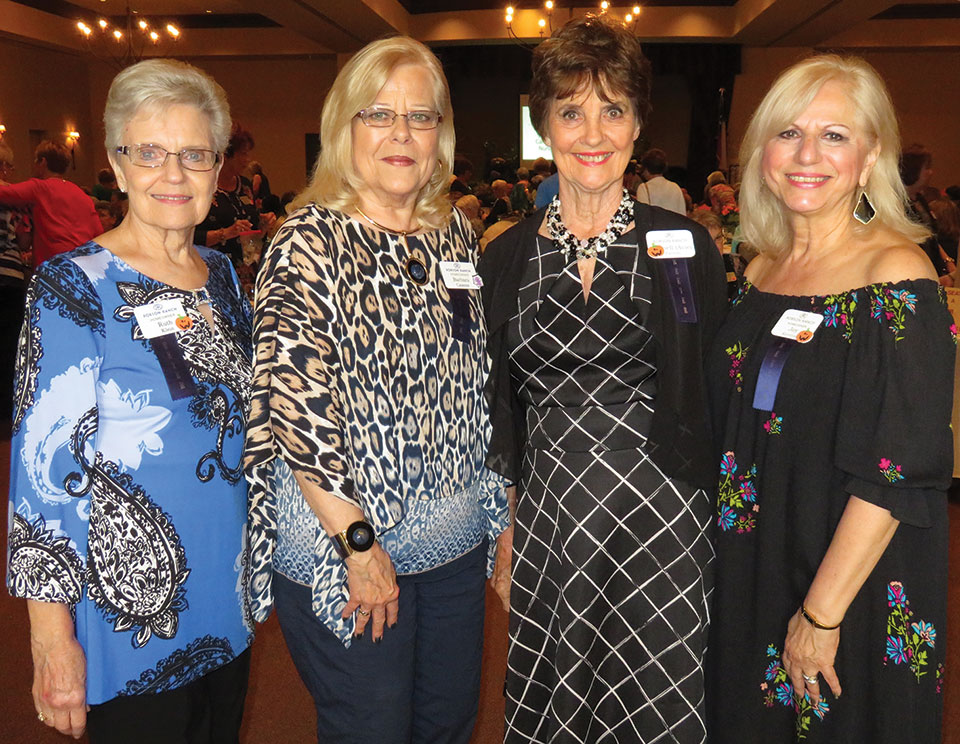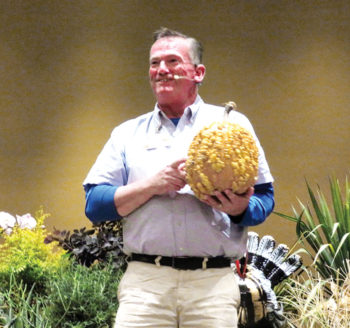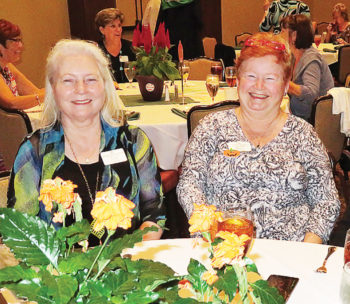 Gayle Coe
The Women's Club October luncheon was held Monday, October 2. Members and guests located their seats in anticipation of Ty Poynter of Calloway's Nursery presentation on gardening tips, updates and door prize giveaways.
Greeters escorted new members to the "New Members" tables, and Sharon Foy, president, welcomed the first-time attendees and guests. Sharon also announced the club's membership has reached 515 members. Following the announcement Sharon recognized the October birthdays and shared fun facts about people born in October. Sharon also provided the treasurer report and service is donation totals.
Sharon highlighted that Talbot's (Highland Village) and the Women's Club have partnered to offer the membership a special shopping day, November 14, all day! Talbot's offers a 15% discount off your entire purchases that day, and 10% of the pre-tax sales from that day go to Our Daily Bread and Refuge for Women.
Jan Utzman, community relations, reported the quarterly socials are a resounding success, and everyone is welcome to attend. This is a great way for new members to meet people in a fun and inviting atmosphere.
Peggy Backes recognized the 2017 nominating committee members for their endeavors regarding the 2018 slate of officers. The approved slate of officers is: President Mary Ornberg; President-Elect Joyce Frey; Vice President Membership Joyce Ambre; Vice President Programs Rebecca Bafford; Secretary Martha Butz; Treasurer Elma Hinson; Parliamentarian Mala Bowdouris; Luncheon Coordinator Nancy Garre. The officers will be installed at the December 4 luncheon.
Sharon announced the tables at the December luncheon will be decorated by members. If you wish to participate contact Ruby Wilson at [email protected] or 940-262-0388.
She also announced that the Holiday Home Tour and After Party is Sunday, December 3. The tickets are on sale each Monday, Wednesday and Friday, 9:00-11:00 a.m. in the Clubhouse. The price is $20 per person, which includes the Home Tour and admission to the After Party. Buy your tickets soon!
Joyce Frey kicked off the featured program by introducing Ty Poynter, Calloway's Nursery Flower Mound store manager. He has been a guest of the Women's Club for several years and has a great time providing tips for beautiful lawns and container gardens. He also brings many plants, yard art and containers for door prize giveaways. This year was very exciting with lots of great "how-to" tips for our yards plus plenty of door prizes!
The December 4 program will feature a holiday performance by Cheryl Allison. She will sing holiday tunes to get us in the holiday spirit. She is an award-winning actress who has performed on Broadway, regional theater and film/TV for over 20 years. Joining her will be the Joyful Sound Quartet, also known for their talented musical performances. See you then!