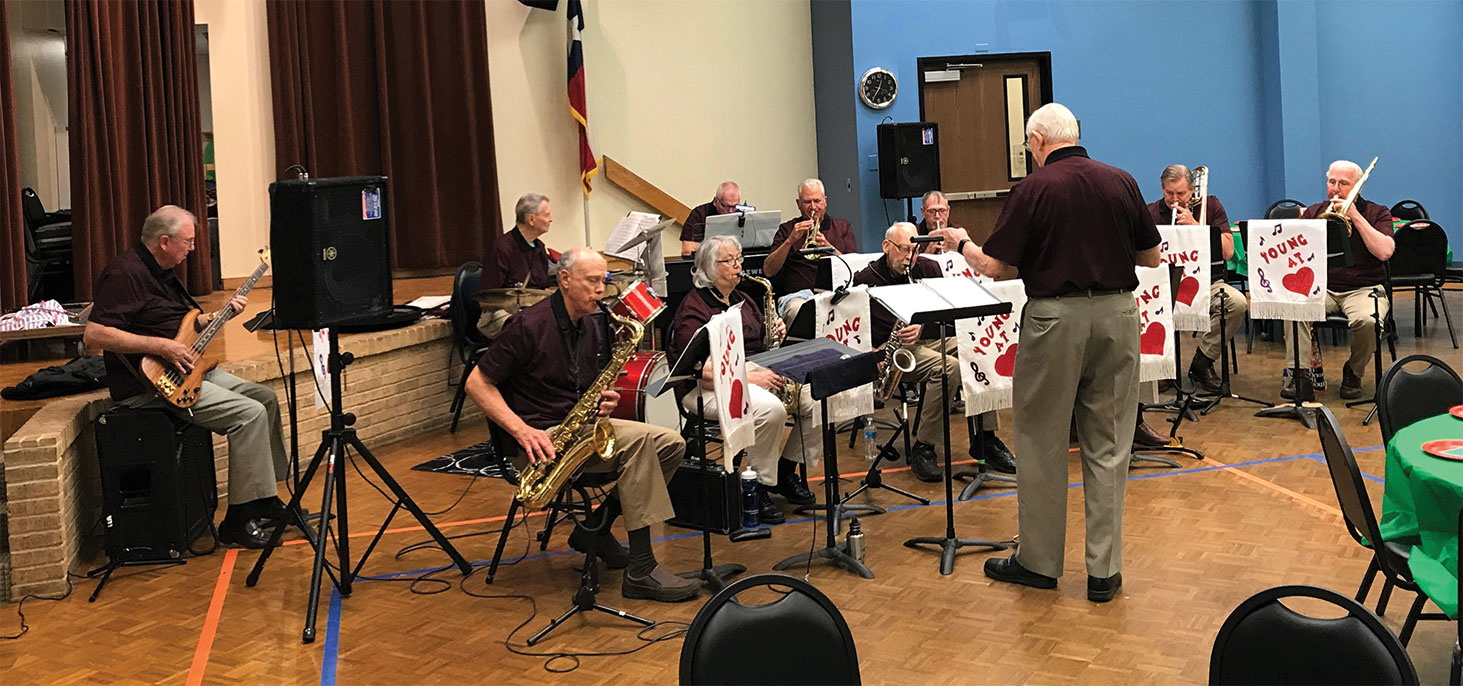 Young at Heart is a 15-piece Big Band with trumpets, 'bones, saxes and rhythm section that has been performing dances and concerts in the Denton area for over 20 years and is made up of musicians (including several Robson Ranch residents) that are dedicated to playing music they love from the old standards, rock, jazz, country and more!
Bring your dance partner and relive those good ol' days with fox trots, waltzes, line dances and all the rest! We play your favorites from the 1940s through the 1980s.
Mark your calendar for Sunday afternoon, January 27 from 3:00 p.m. to 5:30 p.m. at the Robson Ranch Clubhouse. Cash bar will be provided. Tickets are $10 each and can be obtained by contacting Mike Welton at 817-797-3631, Papamike@McWelton.com or Jeff Miller at 903-814-7533, JRM48Texas@gmail.com.