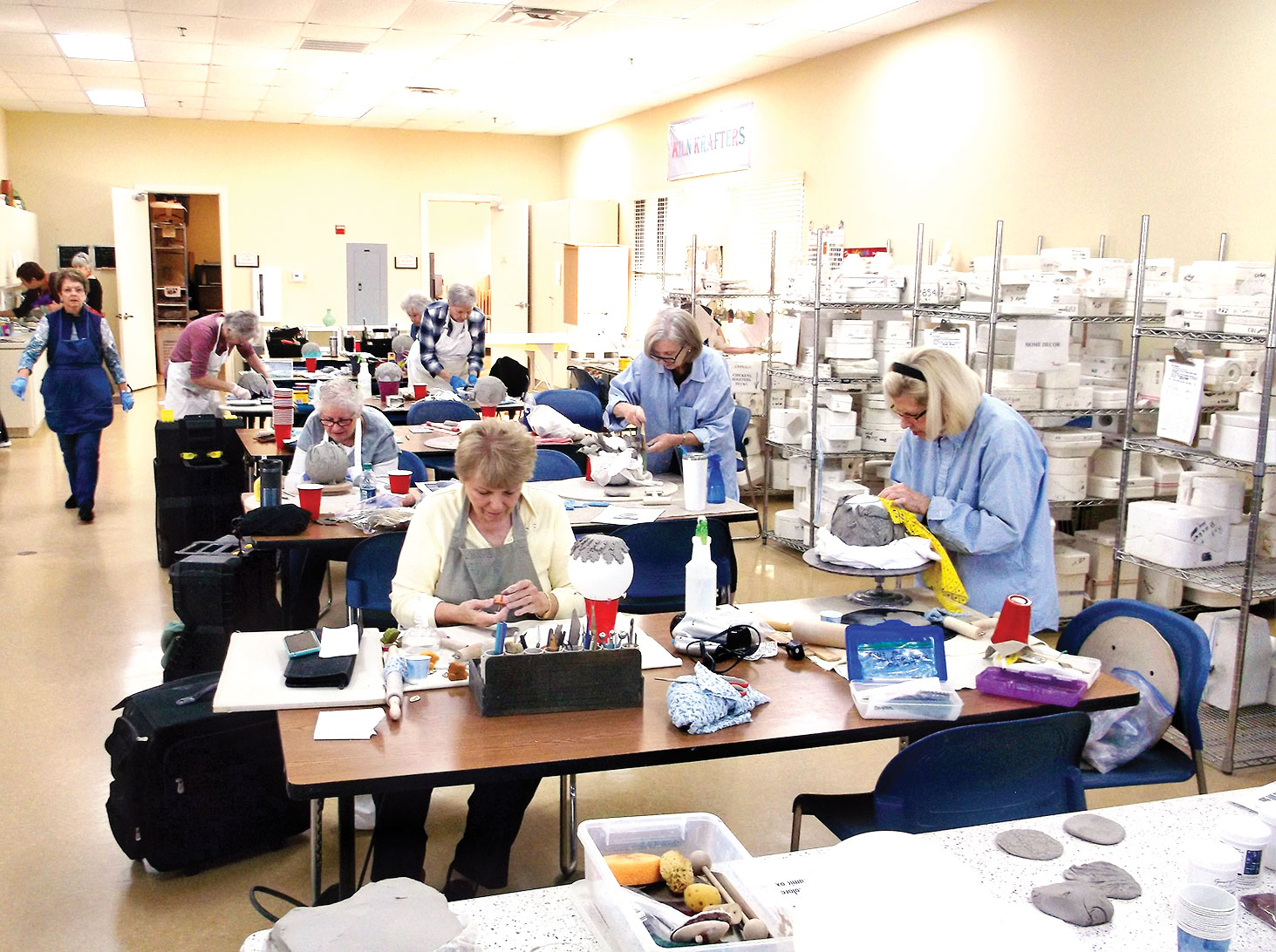 Carolyn Detjen
Whether you call them balloon bowls or succulent spheres, if you have one, you will be involved in a current trend. The succulents are so easy to care for and so varied in leaf style that even those of us with brown thumbs are intrigued.
The Happy Potters Club invited Julie Edmonson from Nipomo, California to teach us how to mold the challenging pot. Blowing up a balloon to size small, medium or large, you tie a knot and place it upside down (balloon knot down) into a 16 oz. plastic water glass. The top surface you are looking at is the bottom of the pot. With this in mind, Laguna 50/50 stoneware clay is placed carefully on the balloon in your specially designed pattern. Maybe leaves, maybe patchwork pieces or a textured slab becomes your masterpiece. Most desired are shallow, wide pots with holes for the trailing vines to crawl through.
Julie Edmonson is a professional potter with 30 years of experience teaching in her community. We were excited and pleased to create what we will no doubt make for the Women's Club sale this fall. They will make lovely gifts for your favorite friends and family. Every patio calls for a succulent sphere.