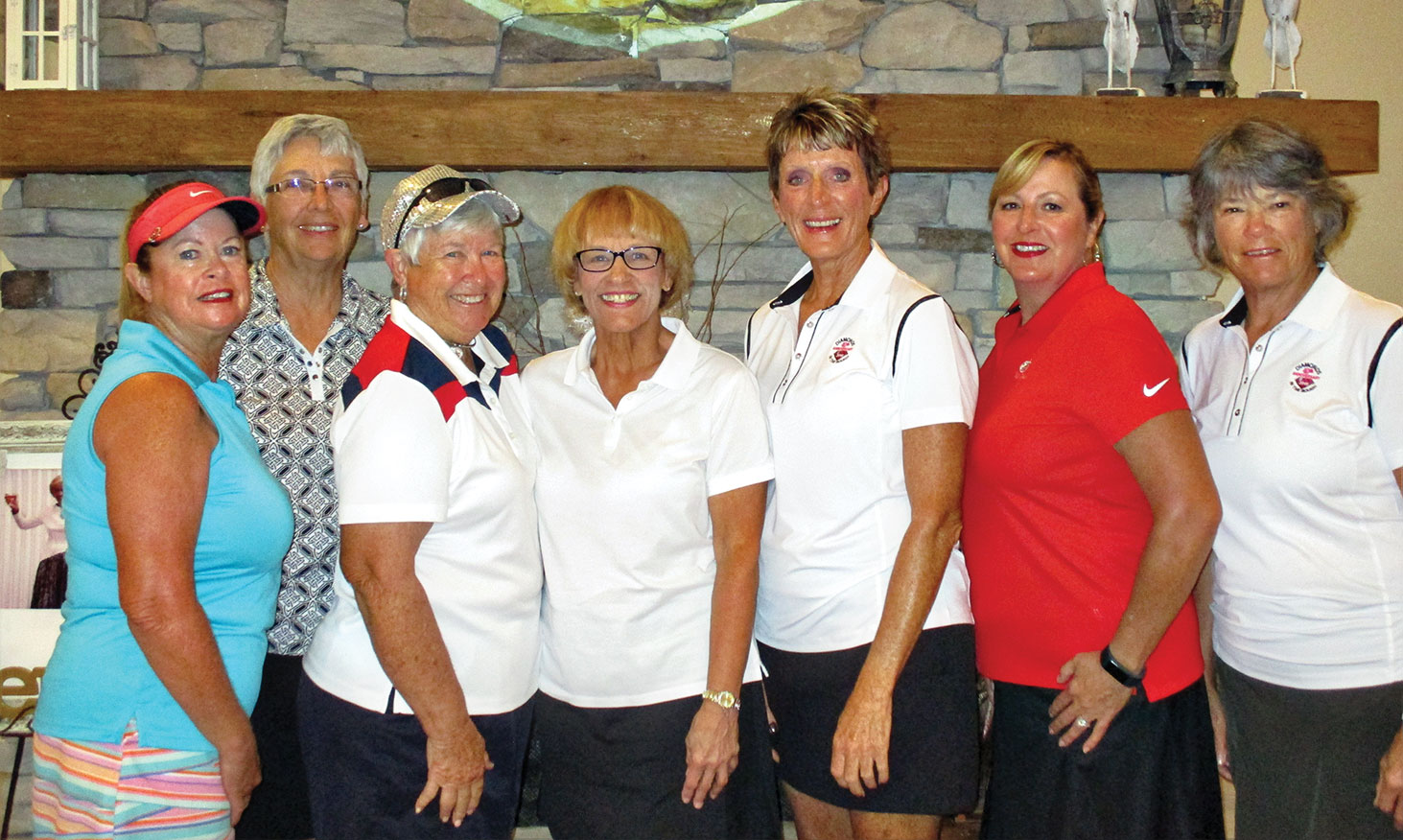 Seven WGA Robson Ranch ladies headed to Fort Worth from October 4 through October 6 to play in the Diamond Oakes "Diamonds in the Rough" ladies golf tournament. Along with having a fun three-day tournament these ladies took home many winnings with them back to Robson Ranch.
Alice Wright wore her lucky hat and won the parking lot pitch day money for both days, first place cross country shootout horse race for the Diamond flight and won second gross in Diamond flight, as well as a door prize.
Lea Ann Kirby won day money the second day and second gross overall in her flight.
Connie Griswold won first day first place day money, second day overall in her flight and won a gold oak leaf with a diamond.
Linda Scott won longest drive.
Cindy Sterling won second place in her flight for the cross country shootout horse race, as well as a door prize.
We are not sure if they will invite us back next year although we met many new golf gal friends. What an enjoyable tournament.