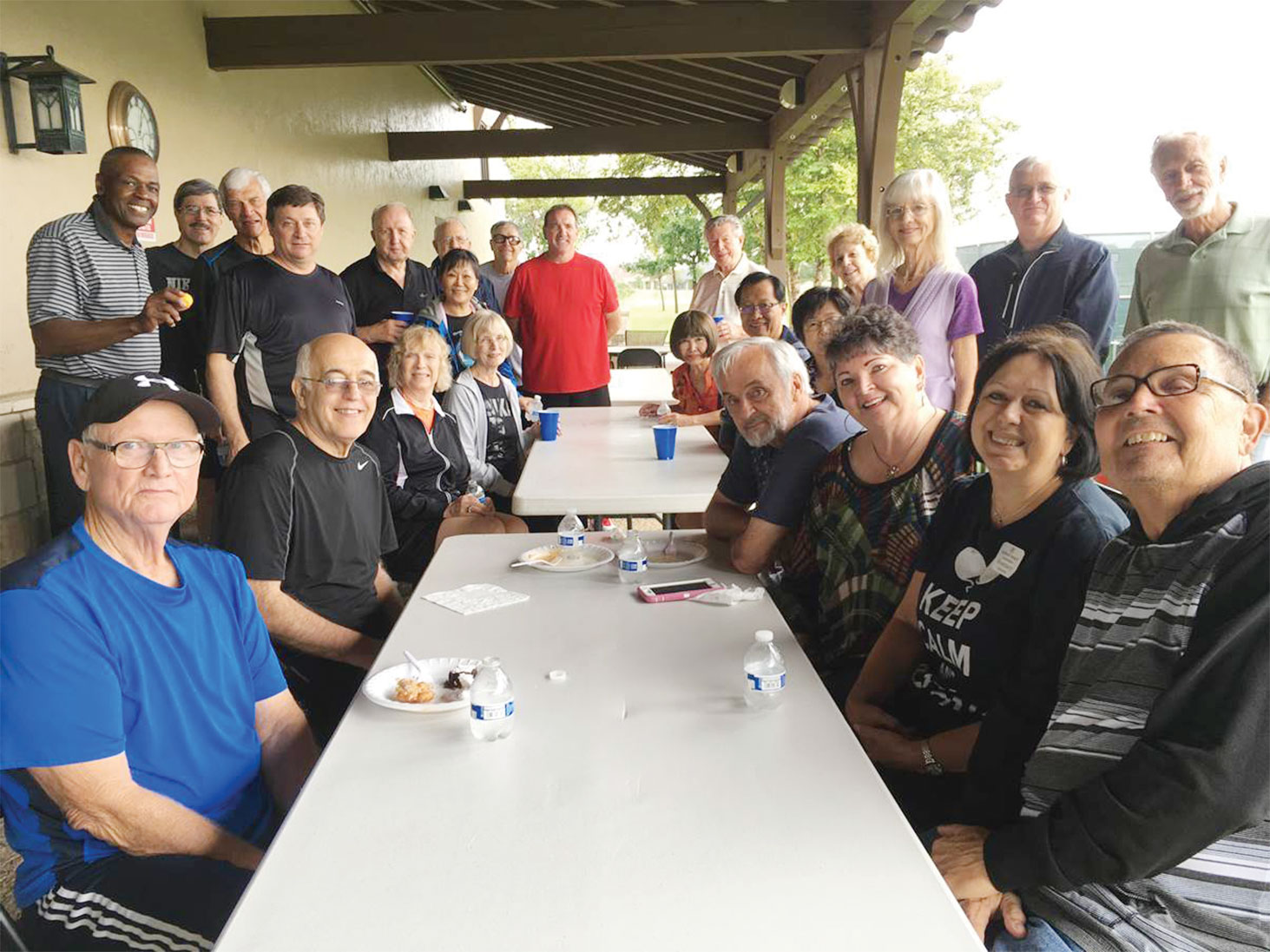 Don Pooley
The Robson Ranch Denton Table Tennis Clubhosted the Farmers Branch Table Tennis Club on October 12, 2018. A set of round robin tournament matches were played prior to all participants enjoying a potluck lunch. After lunch, the participants enjoyed a free play session. The two clubs hold the annual home and away matches in the spring and the fall.
Drop by one of the club's play sessions (Monday, Wednesday and Friday from noon to 2:30 p.m. and Sunday 10:00 a.m. to noon) and an experienced club player will be happy to help you meet other club players and get you started playing Table Tennis on a regular basis.
Join the Robson Ranch Table Tennis Club between November and December 2018 and your membership is good through December 31, 2019.