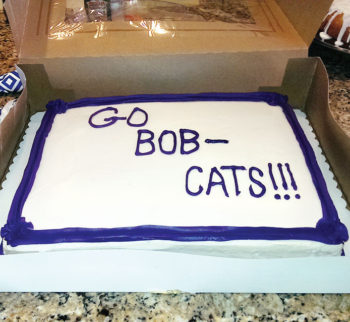 Alana Bingiel
Go, Bobcats, go! That will be the battle cry of one of the new co-ed softball teams this fall let by Paul Dorwaldt. Paul is quite an accomplished softball player having played the game for 38 straight years. He will be assisted by the very capable Ed Spitzmueller.
On Sunday, August 14 the team gathered at the home of Mark and Joni Kellam for some fellowship, food and softball talk. The Bobcats are one of seven newly formed teams in the Robson Ranch Softball Association. This was the first official meeting of the team on or off the field. If we play on the field as well as we socialize off the field, we will surely be undefeated this fall.
Team Bobcats wish to invite all Robson Ranch residents out to the softball field to watch fall league games. The season runs September 6 through November 2. Please go to www.quickscores.com/robsonranch for game schedules. We will save you a bleacher! Go, Bobcats, go!