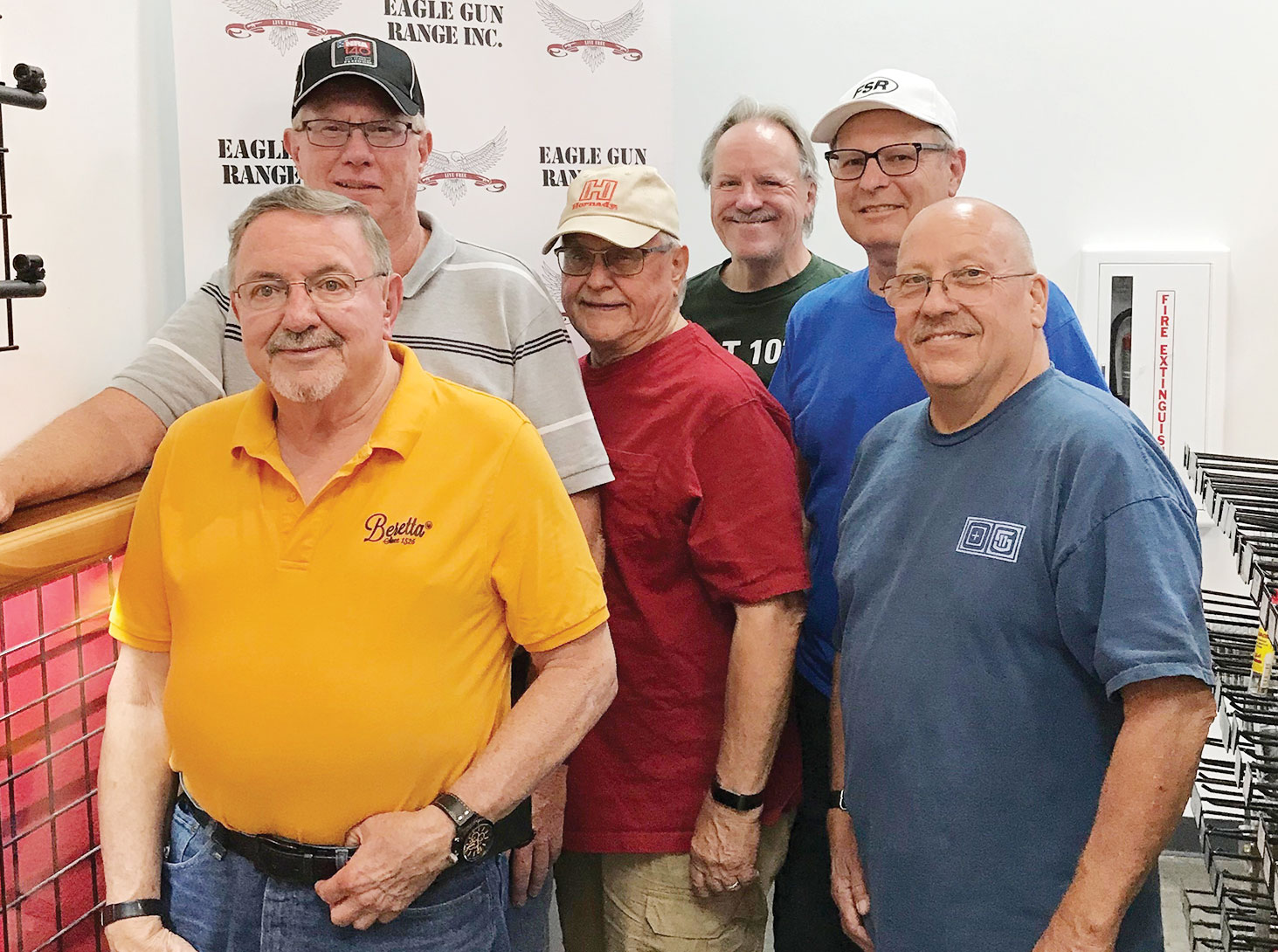 Dick Remski, President
The Robson Ranch Gun Club initiated a new group activity this month, Rimfire Shooting. The group enjoys shooting targets with 22s, both pistol and rifle, for many of us, going back to the first caliber we ever shot as kids. The first outing was at Eagle Gun Range in Lewisville, led by the group coordinator Ron Hoeberling. Shooting that day were Russ Bafford, Larry Hampton, Lou Herringes, Darin Burke, Dick Remski and Ron Hoeberling. If interested in participating, contact Ron at [email protected] The Rimfire Group plans on shooting on Tuesdays. The Clay Target group continues weekly shoots on Wednesdays and the Tactical Pistol group also shoots on the first and third Tuesdays.
The next Gun Club general meeting will be at 1:00 p.m. at the clubhouse and our expected guest speaker is Karen Monez, coach of the TCU Horned Frogs women's rifle team. The team has placed in the top five at national competitions several times in the past years, shooting both smallbore and high power.
For more information on the Gun Club, contact Dick Remski or Larry Hampton.