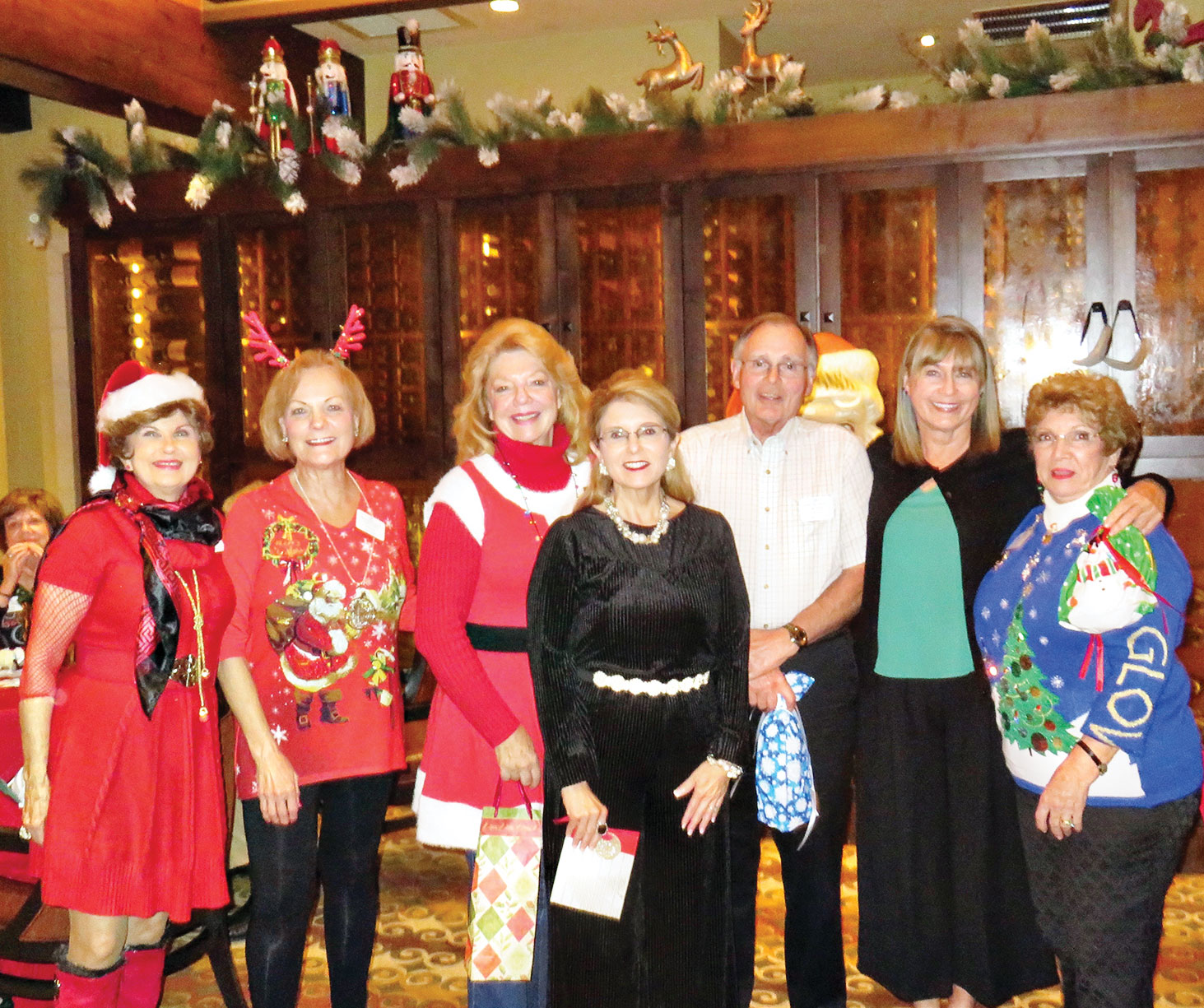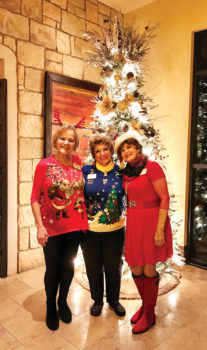 Nancy Toppan
The festive holiday spirit of our community brings friends and neighbors together in many ways. On December 4 Santa's helpers, Mary Bryant, Terry Gilberti and Nancy Toppan, hosted a jovial gathering at the new Wildhorse Grill bar.
Everyone enjoyed tasty chicken pasta marinara, salad or house salad with grilled chicken, dessert, iced tea and coffee. An open cash bar was offered.
Santa's helpers had been busy in Santa's workshop preparing amusing games and holiday gifts. Bingo, Holiday Head Top Drawing and Pin the Nose on the Santa were played. Door prizes galore were won. Nary a guest went home empty handed.
The holiday season brings fellowship and good cheer among friends.
"Of peace on earth, good will to men!"