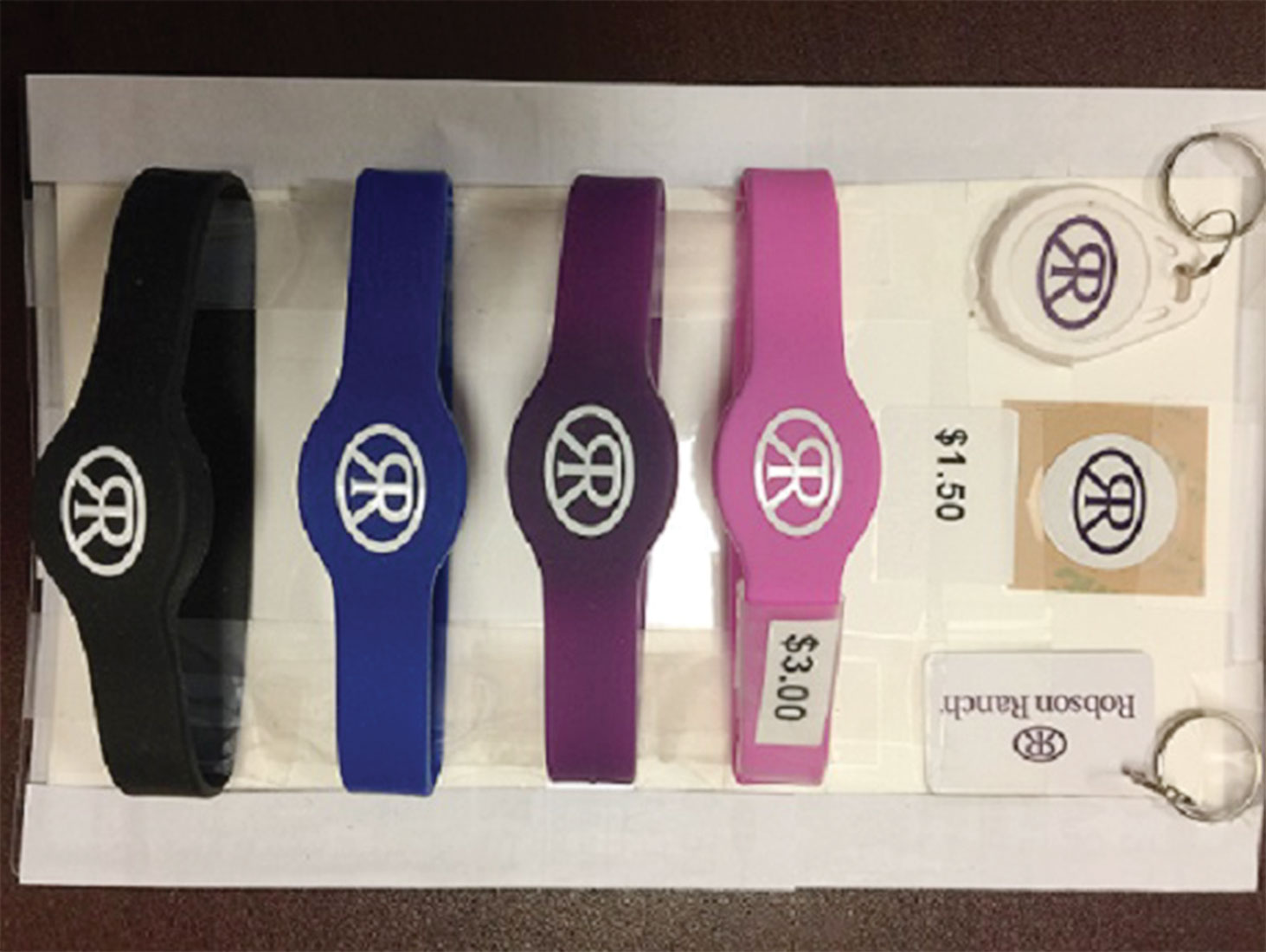 Brenda Johnston
Key tags, key fobs, RR sticker and wrist bands are optional accessories which may be purchased at the HOA office. These items have a chip in them and work just like your member card. Many homeowners like the convenience of having the key tag/fob on their keyring, having a sticker on their cell phone, or the wrist band kept in their gym bags in place of carrying the member card with them.
Key tags, key fobs, and stickers are $1.50. Wrist bands are $3 and are available in black, blue, purple and pink.
Also, as a reminder, your Robson Ranch Member ID Card can be used to receive a ten percent discount at the Grill and ten percent off soft goods at the Pro Shop. If you are not sure if your card has signing privileges, please contact the HOA office and we can check for you. If you do not have signing privileges, you can complete a signing privilege form at the HOA office and charging privileges will be activated immediately.
For those already receiving the discount, you must present your Robson Ranch member card, key tag/fob or wrist band (details above) to a member of the staff to be scanned to secure your ten percent discount. Your charge, along with your discount, cannot be applied without presentation of your member card. Please be sure to have your member card, tag, fob or wrist band with you when dining at the Grill or making purchases at the Pro Shop.
We still have many member ID cards in the HOA office that need to be picked up. If you haven't picked up your new cards, please arrange to do so. (Old cards have black stripe on the back, the new cards do not have the stripe).
Call or stop by the HOA office if you have any questions.
As always, it is our pleasure to  serve you!