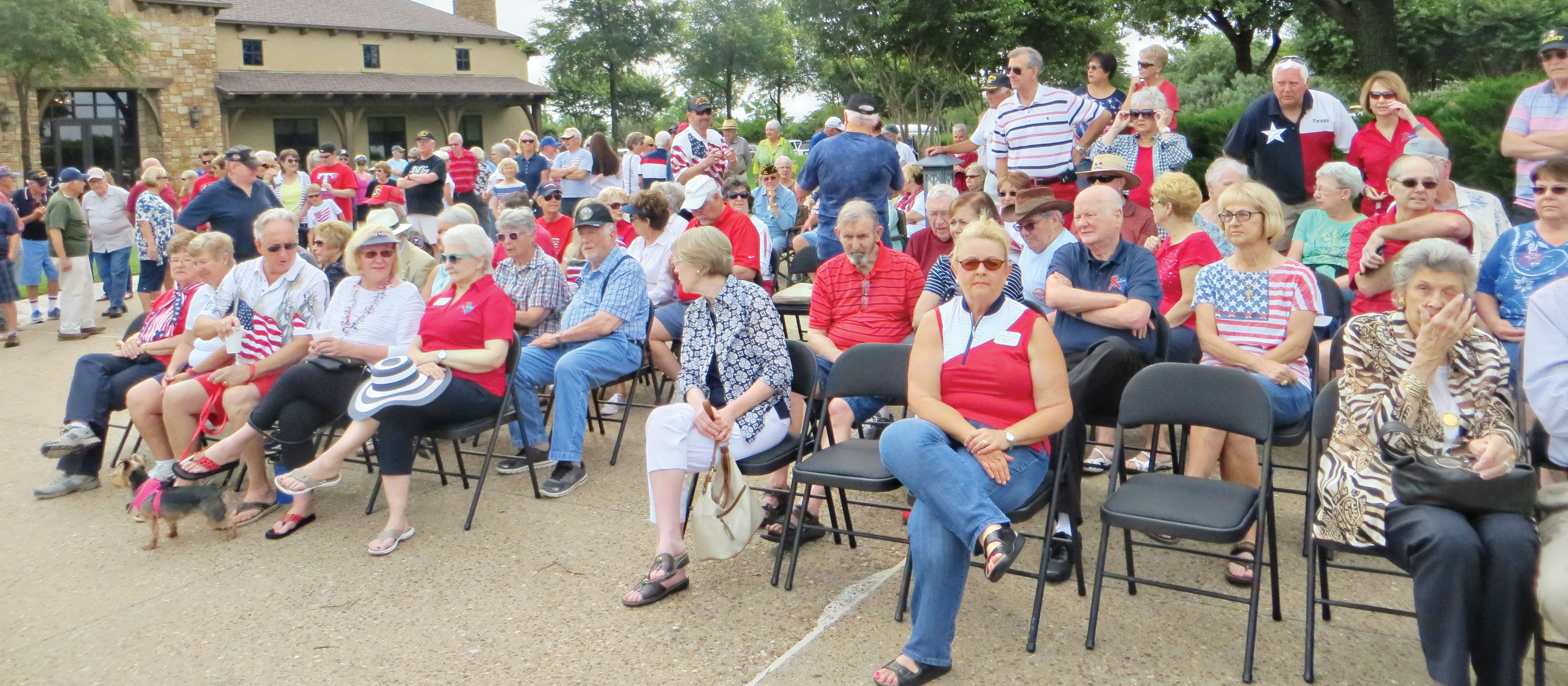 Kathleen Wazny
Memorial Day, a day of remembrance and honor. A day of raising the flag and remembering those who died defending it.
Robson Ranch is home to hundreds of veterans. All branches of service are represented here, and many of the hundreds and hundreds are combat veterans.
Robson Ranch Support Our Troops hosted a Memorial Day ceremony at our Veterans Park, located between the Grill and the Clubhouse. The event was well attended by residents.
A fly-over with two aircraft added a special touch to the ceremony as did the cannon fire.
Please visit our Veterans Park and read the names on the honor bricks and honor benches. Every name is a veteran. Every name is honored. Every name is connected in some way to someone at Robson Ranch. New bricks were placed this Memorial Day.
A solemn day, as always, but a very special day at Robson Ranch spent with friends and neighbors who will never forget.