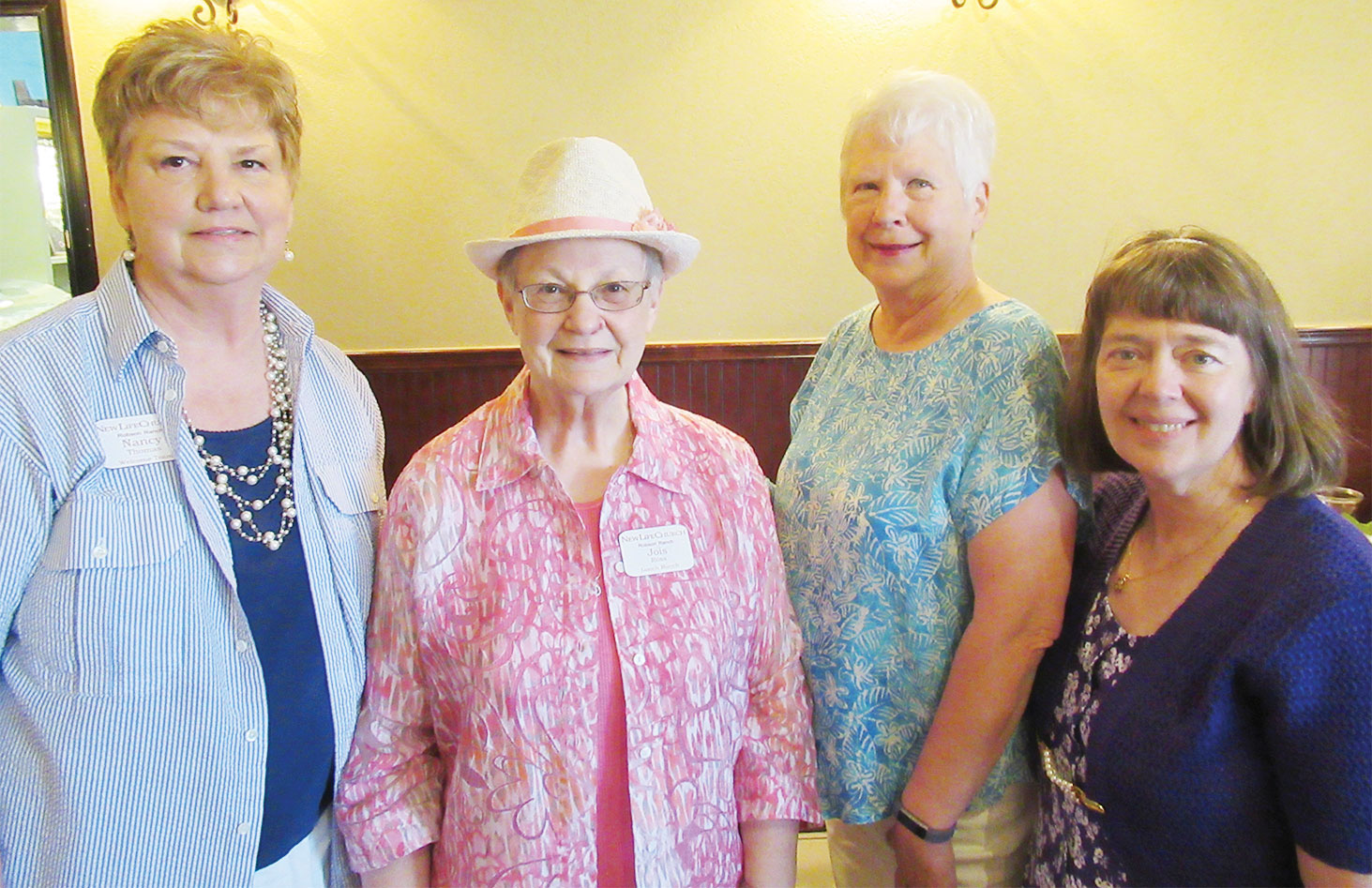 Sherry Zeise
On Mother's Day weekend, New Life Church Ladies' Lunch Bunch enjoyed a Mother/Daughter Luncheon at Sidewalk Café in Unicorn Lake. Mothers, grandmothers, daughters, granddaughters, some great-granddaughters and dear friends gathered to celebrate and appreciate motherhood. This event brought 56 ladies-our largest attendance!
Susi and Sam Pyeatt, our gracious, generous restaurant owners provided an awesome, scrumptious buffet, with fruit, chicken salad and smoked turkey sandwiches. Dessert included chocolate-pecan coconut bars, lemon squares and Mexican Wedding Cookies. Our thanks to waiters, Sarah and Eddie, for providing excellent, personable service during the event.
The program, presented by Jois Ross, Peggy Zilinsky, Nancy Nevius and Nancy Thomas, got off with a comical song by Sherry Zeise, which shares a child's misguided effort to say, "I love you," by taking care of Mom's jobs around the house.
After a good laugh, Jois gave us time to meet our special guests in attendance. And then, the games began. The first one gave us a glimpse of the many life experiences each of us has had through the years. The winner had twenty-one experiences marked!
Trivia Buffs, where were you when we were challenged by Nancy Nevius to tell, among many bits of info, what year/decade Disneyland opened and then when Alcatraz closed! Nancy had us all brain-straining to think of so many answers!
There were door prizes for several and then names were drawn to give away the table centerpieces.
Peggy Zilinsky and Nancy Thomas presented a skit which revealed some of a mother's stressful challenges, trying to raise good, responsible, godly children. We were reminded that we aren't equipped to deal with life on our own, but Jesus is always there to give us help, strength, wisdom and peace, throughout the Bible – full of His wisdom and encouragement and through loving, wise friends.
The program ended with the song, Because You Love Me, dedicated to mothers, sung by Sherry Zeise.
Jois Ross closed the meeting in prayer.
"It was all to say, on Mother's Day my love for you is strong." — silly Mother's Day song by Bryant Oden