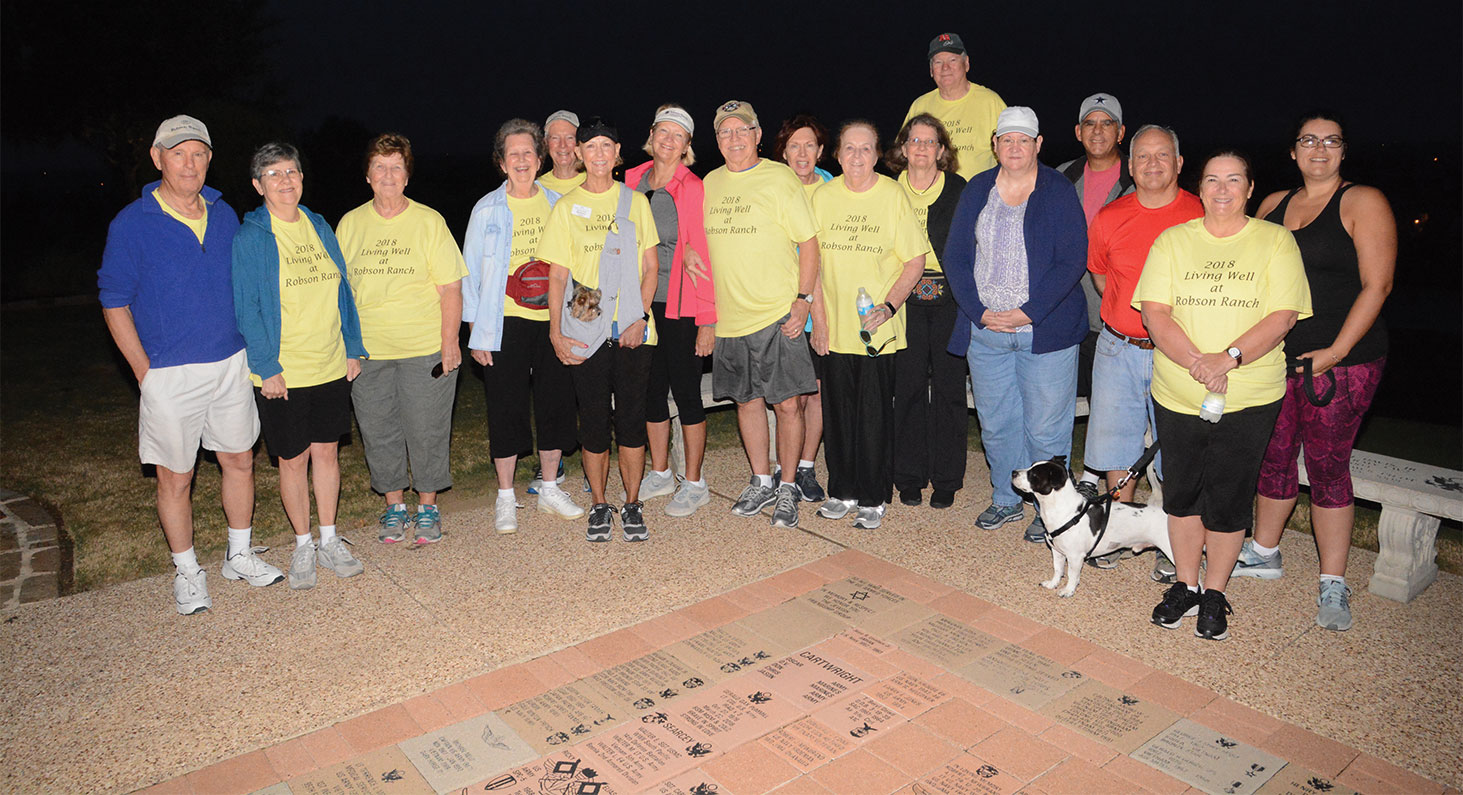 This year, the Living Well Committee kicked off the Olympics with an inspirational movie, Impossible Dreamers, where attendees were treated to popcorn. Rumor has it that some were so ready to compete they started a popcorn tossing contest, but the winners of this impromptu event could not be located to receive their award.
Immediately after the movie premier, online registration began for the Olympic events on the Living Well website. The first day of Olympic events began August 25 and various events continued until the culmination on Saturday, September 29 when nine different events took place. At early dawn, about seventeen residents gathered at the Memorial Park for the first event, the Robson Walk. Bocce was a new event this year and it had the largest number of registrations for any single event. As in years past, the events included lap swimming, walking, cycling, basketball free throw, tennis, bolo toss, Wii bowling, bean bag toss, team water volleyball, table tennis, pickleball, putt and chip and water basketball.
Just under 150 Robson residents participated in the Olympics, some entering more than one contest.
The Olympics ended with a luncheon in the clubhouse. The main ballroom was filled with participants wearing their sunshine yellow t-shirts emblazoned with "2018 Living Well at Robson Ranch". The challenge at the luncheon was to avoid dripping enchilada sauce down the front of your new shirt. Each event organizer announced the top individuals or teams and medallions were handed to the winners.
Congratulations to all who participated in the Olympics this year and a huge thank you to all the volunteers who helped make this year's event possible.
The mission of the Living Well Committee is to offer events, speakers, and activities to enlighten and advance a healthy lifestyle at Robson Ranch. We strive to have activities that promote healthy living and keep our community involved.
Check www.rrlwc.com for the calendar of upcoming events for the remainder of 2018. Remember to visit the Farmers Market in the clubhouse parking lot each Friday (weather permitting). A new vendor, Aunt Sue's Barn, was recently added.