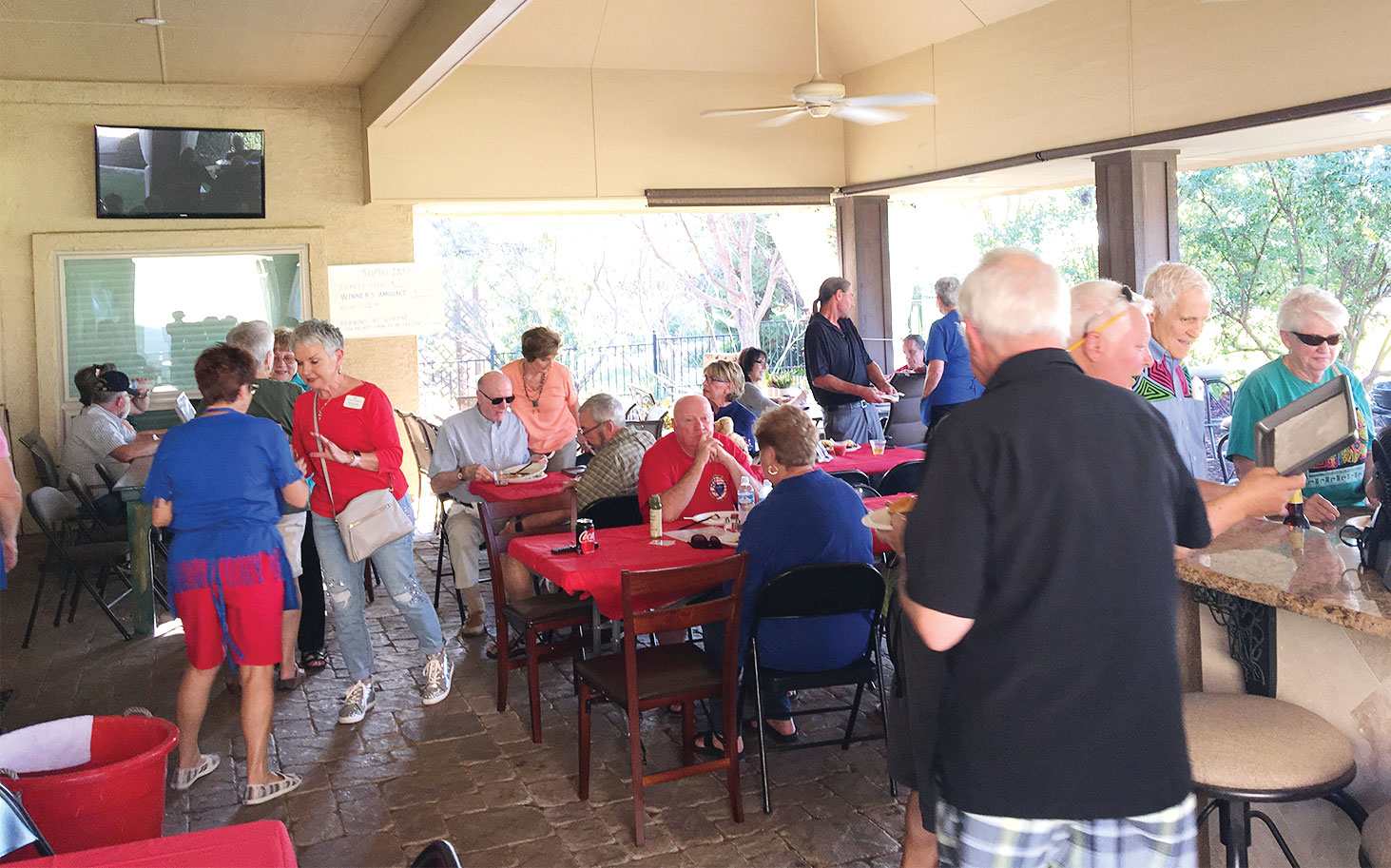 Denny and Nancy Anderson
What started as two couples visiting the Blue Ostrich Winery in St. Joe, Texas has become a Quarterly informal wine lover's group of Robson Ranch, Texas homeowners making the short trip to just north of St. Joe, Texas to enjoy the wine tasting and great wine produced right here in North Texas.
The group makes a Sunday afternoon gathering with shared food and of course treating ourselves to the fine wine produced at the Blue Ostrich Winery.
Besides the fun gathering, many stop on the way back to the Ranch in Muenster, TX to shop for meat and cheeses at Fischer's Meat Market to bring home along with the great wine.
The group has grown to several couples and is by no means exclusive. We invite other wine lovers from Robson Ranch to join us in visiting the Blue Ostrich for a fun outing.