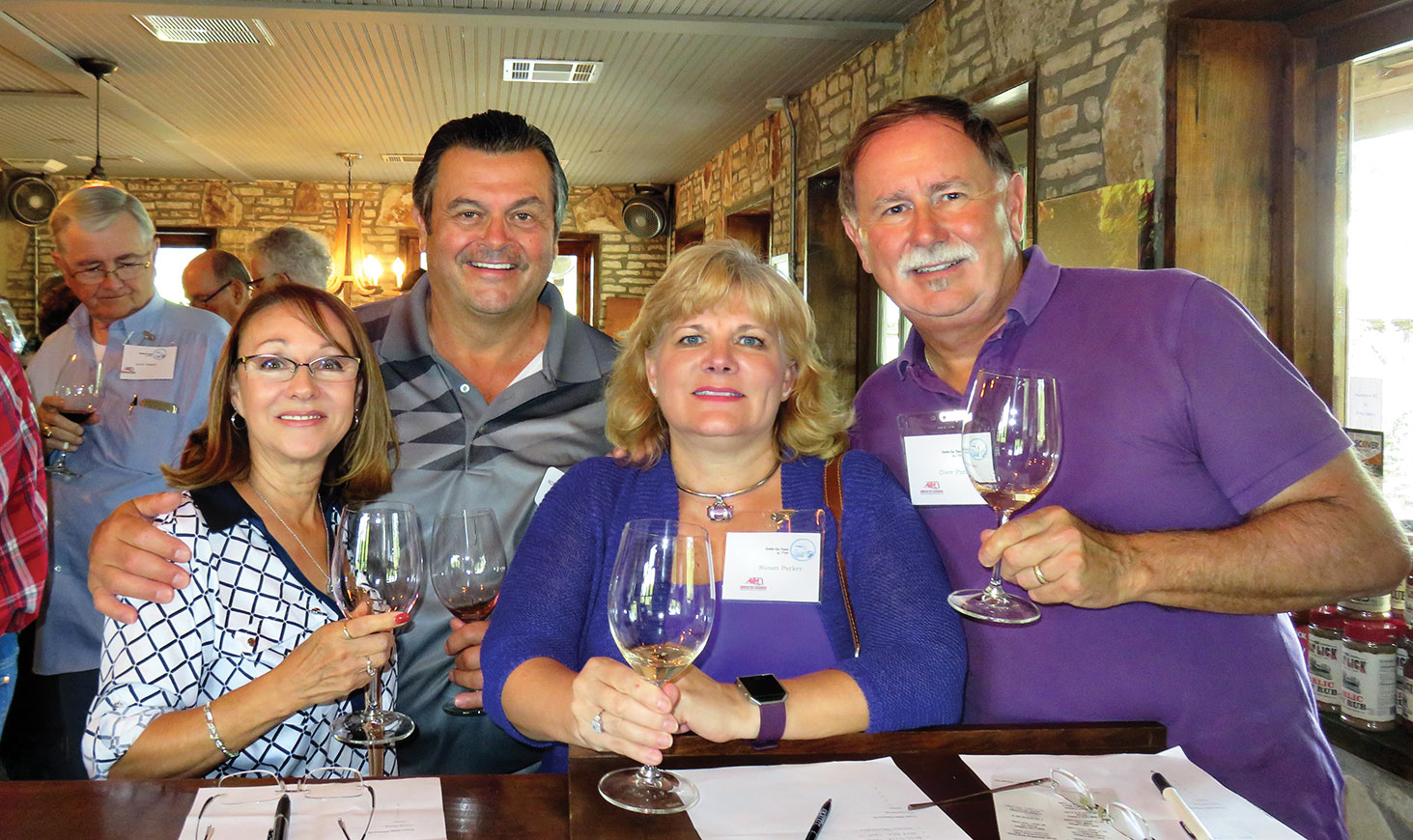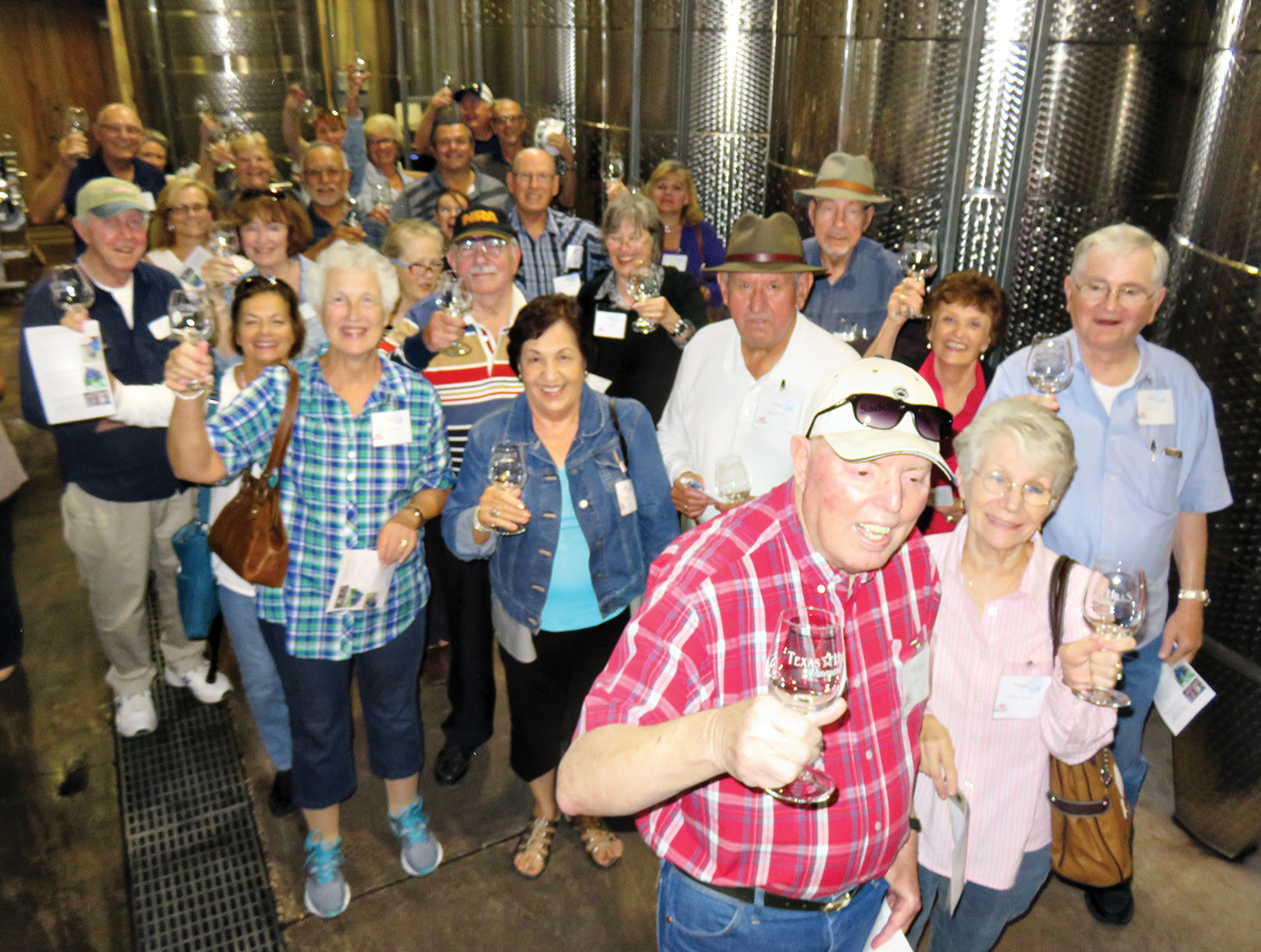 Dave Parker
Over 30 Road Runners spent three days in the heart of Texas wine country visiting some of the finest vineyards around. Day one included one of the best backwoods BBQ restaurants in Texas, Salt Lick. After lunch and a wine tasting we made our way to Texas Hills Vineyards for round two. Dinner the first evening was at Hye Market, built in 1904 and has served as a general store and post office. President Lyndon Johnson used the front porch of the post office as the setting for his appointment of Lawrence O'Brien as U.S. Postmaster General. During dinner we sampled Texas-only wines that were both complex and inviting.
Day two included free time in the morning. The majority of the Road Runners took the time to visit the museum of Pacific War in Fredericksburg. If you have never visited this museum, it is world class and a must see. The afternoon included wine tastings at the award winning Pedernales and Grape Creek vineyards. Dinner that evening was at another quirky local outstanding restaurant, the Hill Top Cafe. After dinner we made our way to Luckenbach, Texas made famous by a Waylon and Willie song. We were entertained under the stars on a beautiful evening by two local musicians.
Our last day we tasted more amazing wine at Duchman Winery. Lunch next door was at the Trattoria Lisina, a wonderful Italian restaurant. This restaurant was something you would expect to see in a metropolitan downtown. It was truly a memorable Italian meal and a great end to a wine adventure. After our meal we made our way back to the Ranch with memorable bottles of Texas wine.
To join the Road Runners or to look at fun, exciting trips in the future, visit our website at www.rrrrclub.com.