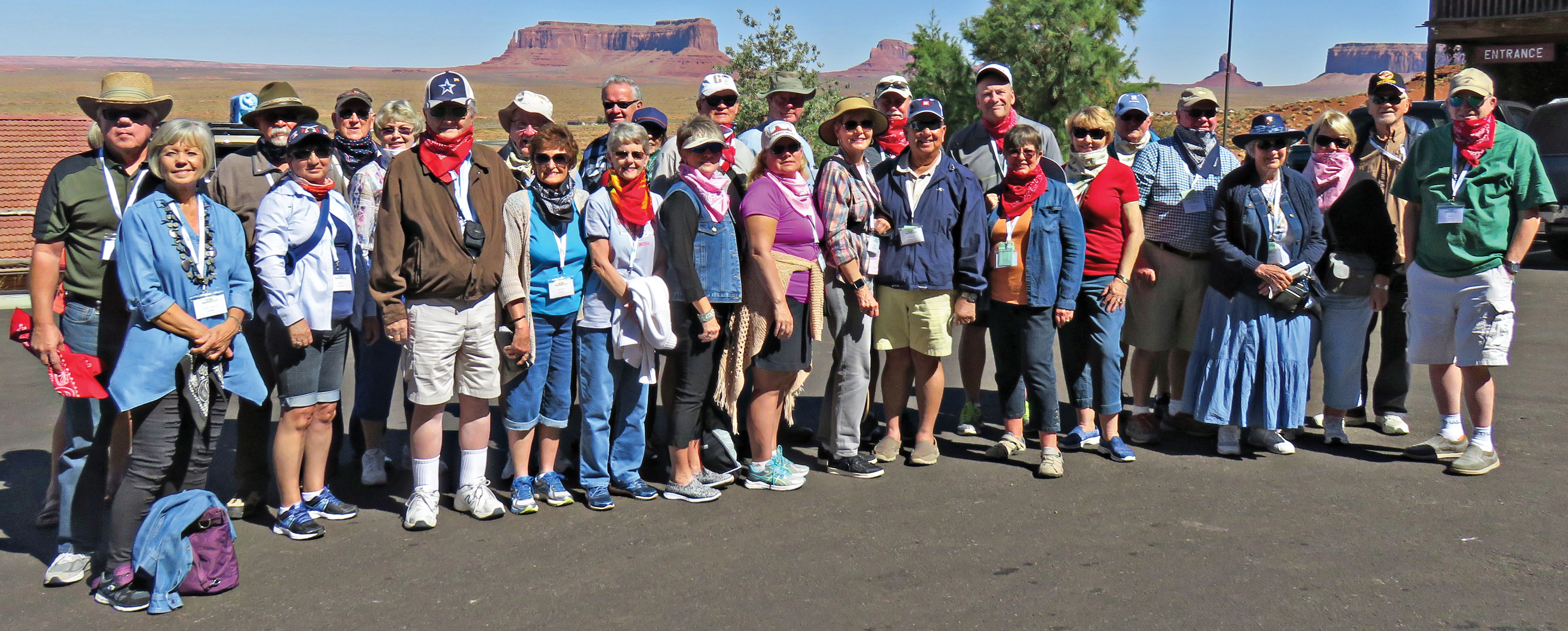 Dave Parker
The Road Runners Club visited some of the most beautiful National Parks in the United States at the end of September. For eight days travelers were treated to some of the most majestic sites that are impossible to describe. Amazing, breathtaking and over the top can only begin to describe what we witnessed each and every day.
Our group started with the granddaddy of them all, the Grand Canyon. Grand only begins to describe what we saw. We stayed at the Grand Canyon North Rim Lodge. The individual lodges were built in the 1930s and started off our trip on a rustic note. We next traveled to Lake Powell, the second largest man-made lake in the United States. Everyone enjoyed a refreshing cruise and seeing up close the beautiful rocks rising from the water straight up to the sky. Our next adventure was a visit to Monument Valley. An open air jeep ride brought us up and close to massive rock formations rising thousands of feet into the sky. With scarves over our noses and mouths we looked like bandits in the old West! After a visit to the Pueblo ruins we enjoyed lunch at Natural Bridges National Monument, home to three mighty stone bridges. Day seven was a visit to Bryce Canyon National Park where spires, spindles and cliffs radiated in red, gold and orange. Our final day was a visit to Zion National Park. The first settlers in the area referred to Zion as "The Heavenly City of God." Sheer cliffs and painted walls of color provided a fitting end to our trip.
As you visit with Road Runners that were on the trip you will no doubt see some of the most amazing photographs. However, anyone on the trip will tell you that as amazing as the photographs are, seeing these parks in person is a thousand times more breath taking than any photograph!
For information on upcoming trips and how to join Road Runners, visit www.rrrrclub.com.