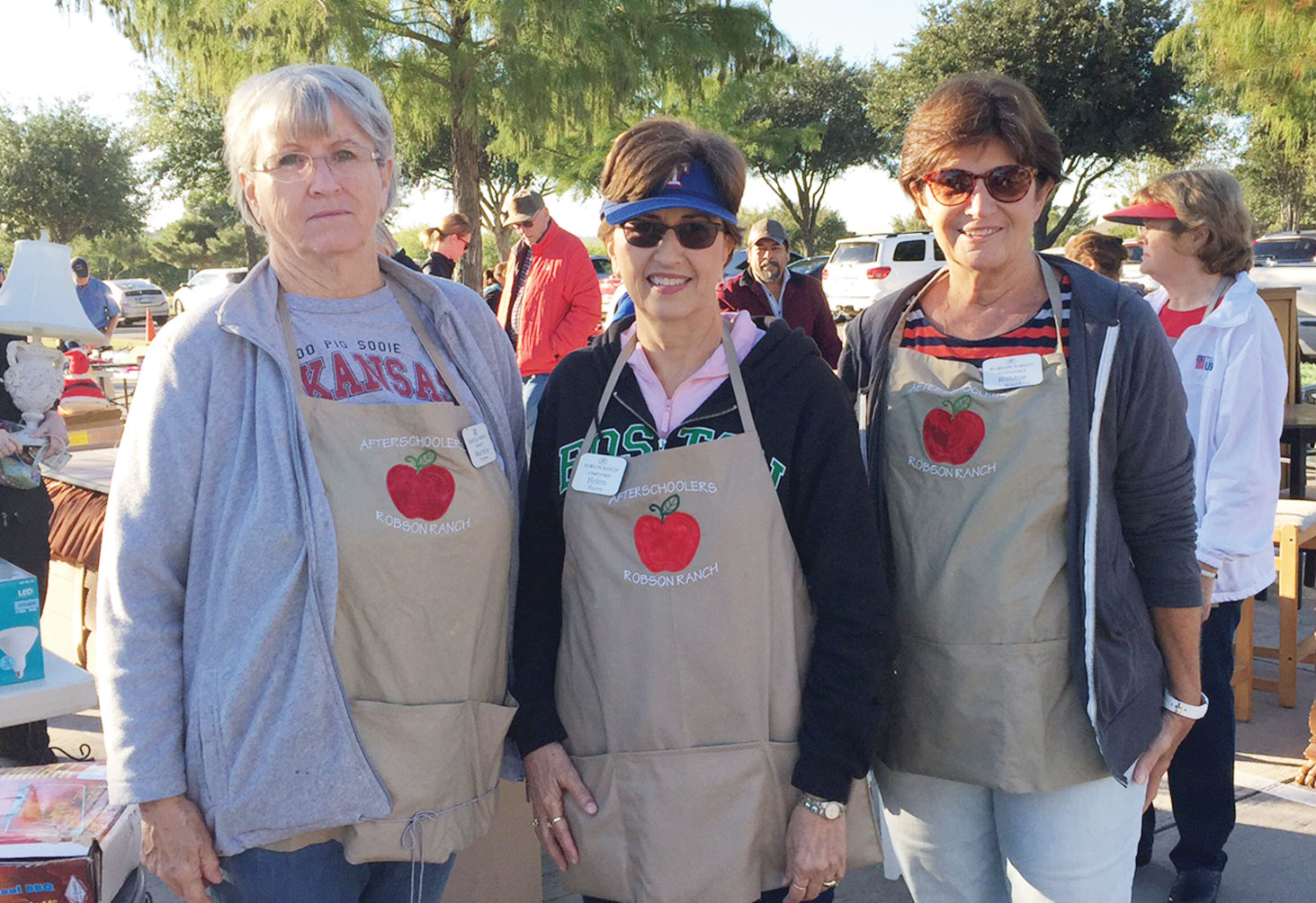 Darla Chupp
It was a great day in the Robson Ranch neighborhood for the Spring Community Garage Sale sponsored by the After Schoolers Club. The weather was perfect and the Robson residents' participation was "bigger and better!" The After Schoolers want to thank our generous community for participating in the sale by setting up their own spaces and to those many, many residents who donated items to the After Schoolers to sell. Thanks, also, to the residents who donated their time and energy to help load all the unsold merchandise on trucks to be donated to a very worthy local charitable organization, Twice As Nice Resale. Thanks again, Robson Ranch for once again showing why we love our Robson community.
Proceeds from our garage sales go to support the teachers and professional staff members at two schools in the Denton Independent School District—Borman Elementary School and LaGrone Advanced Technology Complex. The After Schoolers' goal is to provide "start-up" funds or educational equipment for the teachers and schools to begin the 2018-2019 school year.
Save the date: Mark your calendars for the next Robson Ranch Community Garage Sale on October 20, 2018. The rain date is October 27.