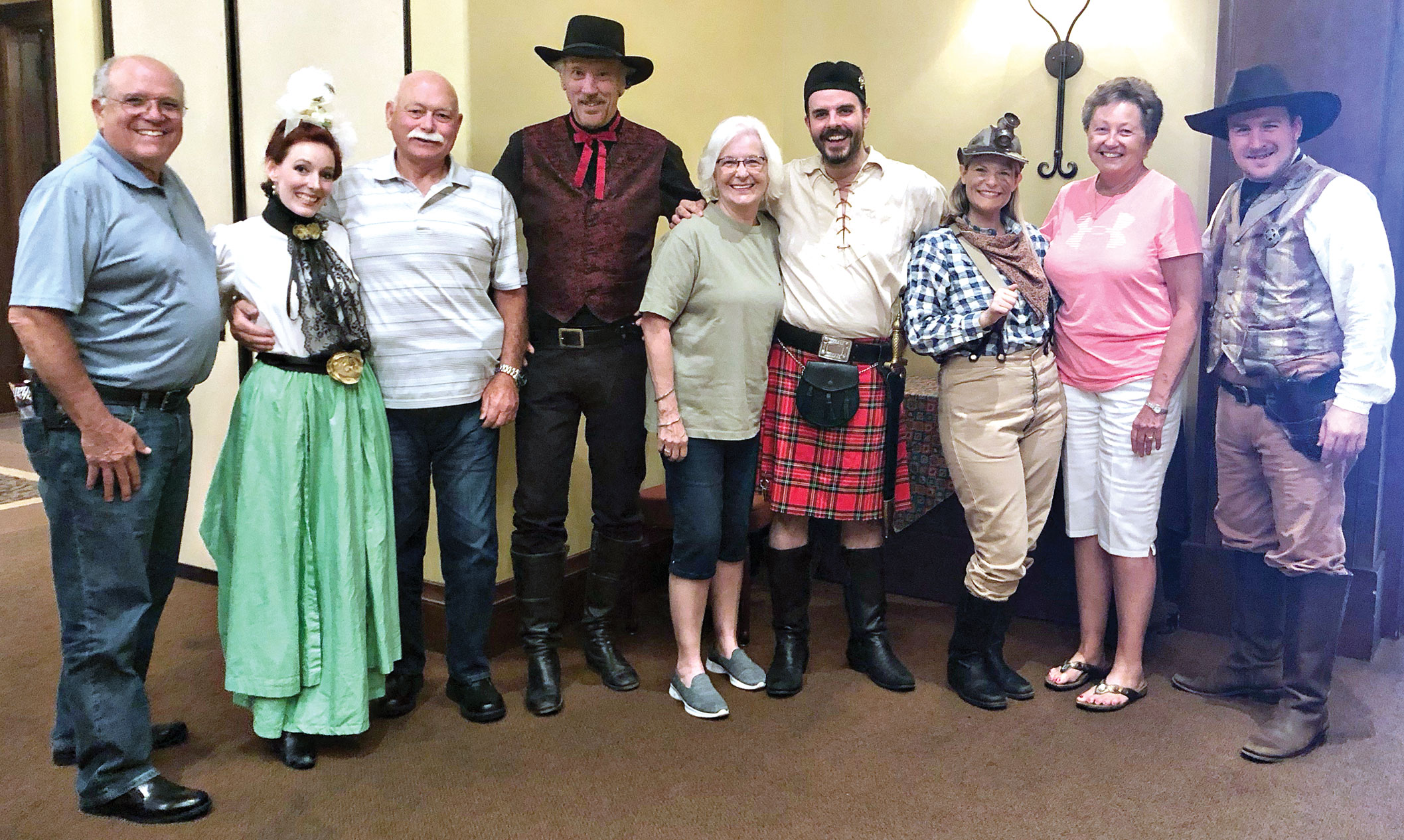 Robson Ranch Murder Mystery Dinner Show presents Mein Shaft. Lagniappe Productions is a professional production company with over 35 years of experience and literally tens of thousands of shows. They specialize in 1880's Wild West entertainment, and they've branded their wacky western style of comedy entertainment "Where Historical Meets Hysterical®." After a 90-minute show full of laughter, you'll agree this interactive Murder Mystery Dinner experience is unlike any other!
A millionaire silver miner, John Schmidt, has been murdered and Marshal Jim Courtright must dig for clues to find out who got the shaft. Might Kit, his wife, be working the mine for her own benefit? Or maybe it was Katherine, the new gentlelady in town with an affinity for rich men and all things silver. Perhaps the eccentric Scotsman McPhiggis was aiming to get revenge. Or could it be the notorious gambler, Snake Eyes Roulette, has more than aces up his sleeves?
It's a safe bet that with a cast of suspects as dangerous as a mine car filled with black powder trouble is bound to explode!
The actors did a fabulous job interacting with guests and the crowd loved it!
Chef Aubrey Daniels prepared a down home dinner with BBQ brisket, mac 'n' cheese, baked beans, dinner rolls and brownies! The Wildhorse Grill bartenders did a superb job taking care of guests.
The winning team consisted of four preferred guests who were touring for the weekend and came to the show. They received a gift certificate to Total Wine.