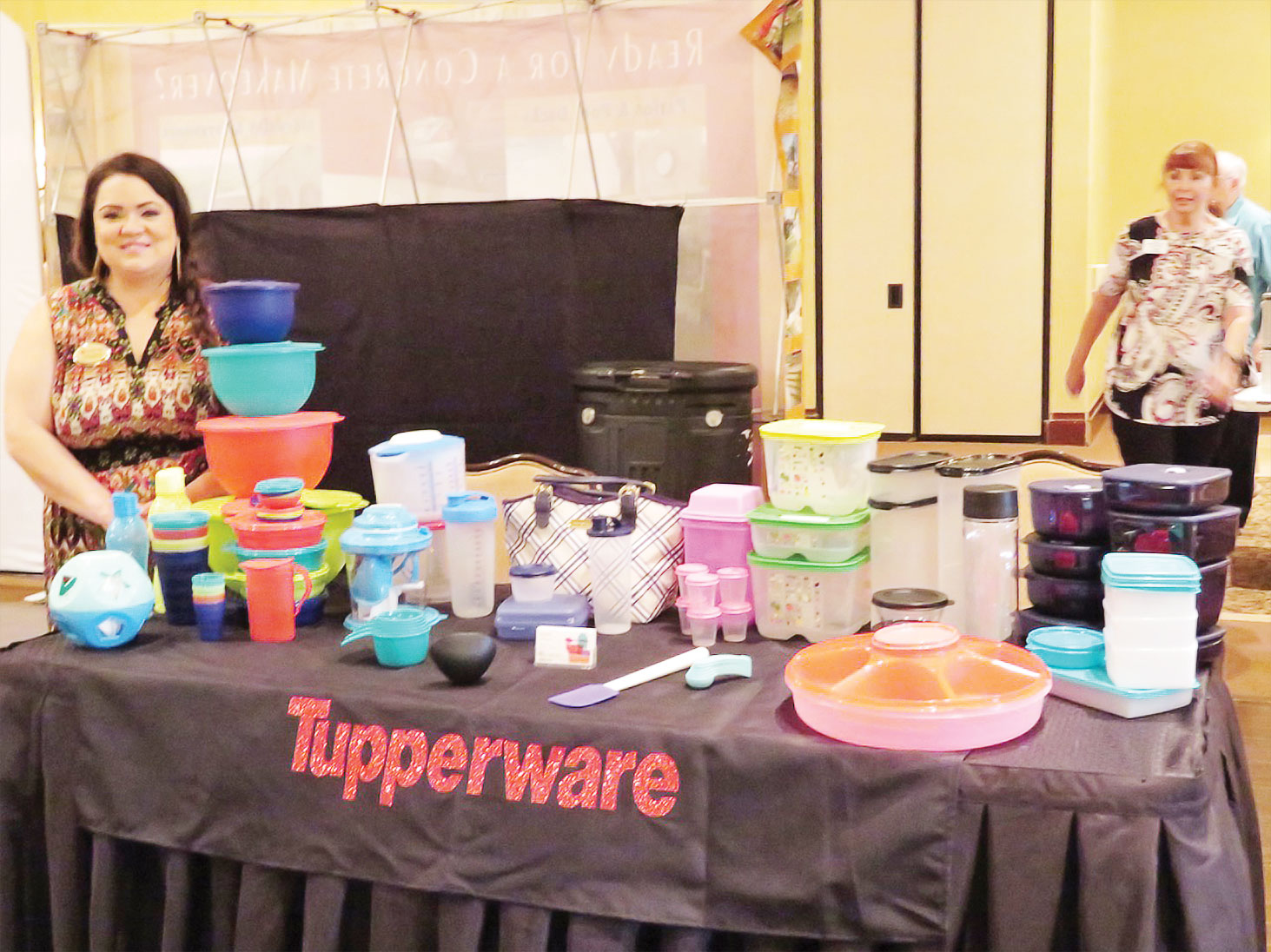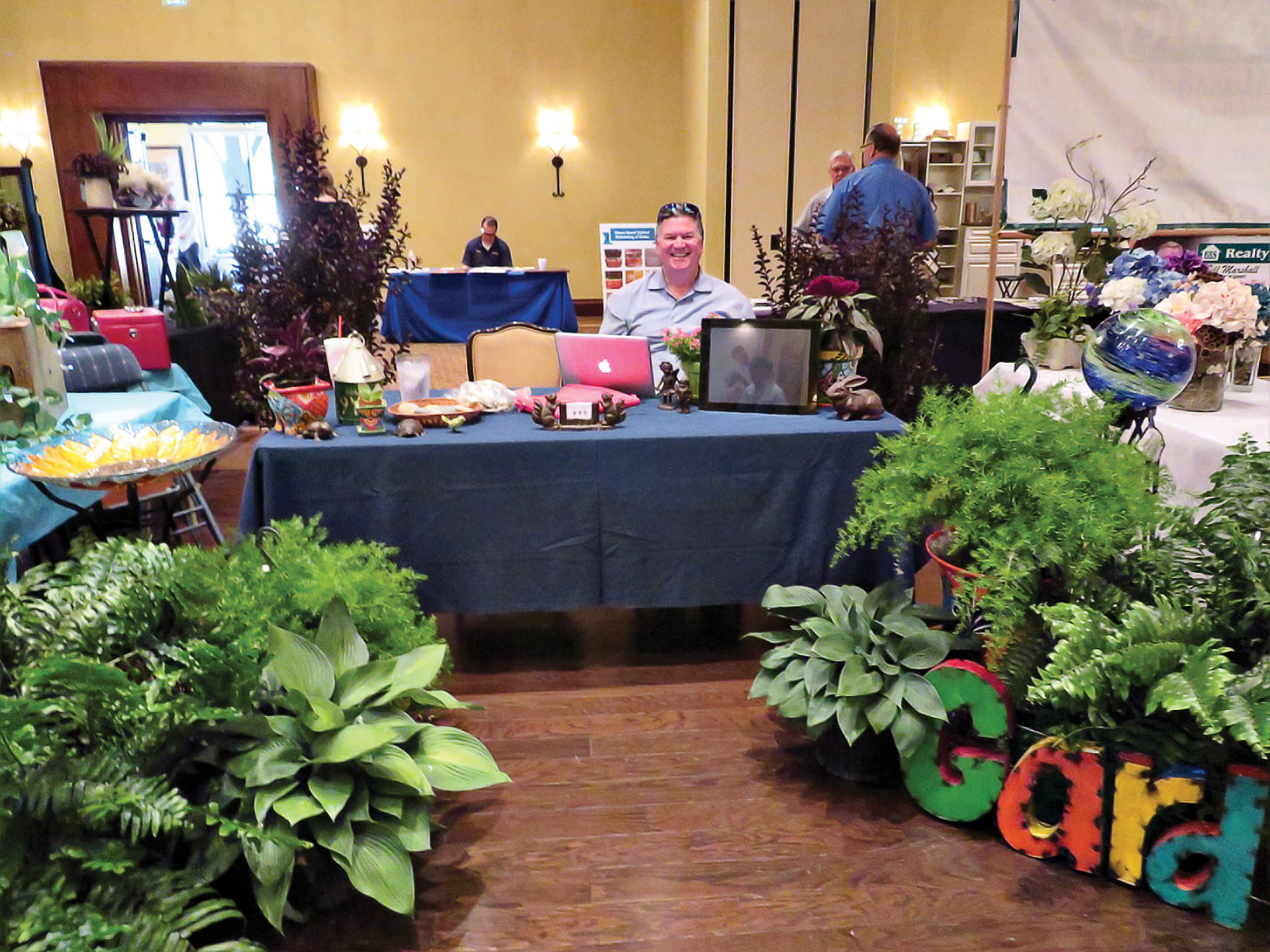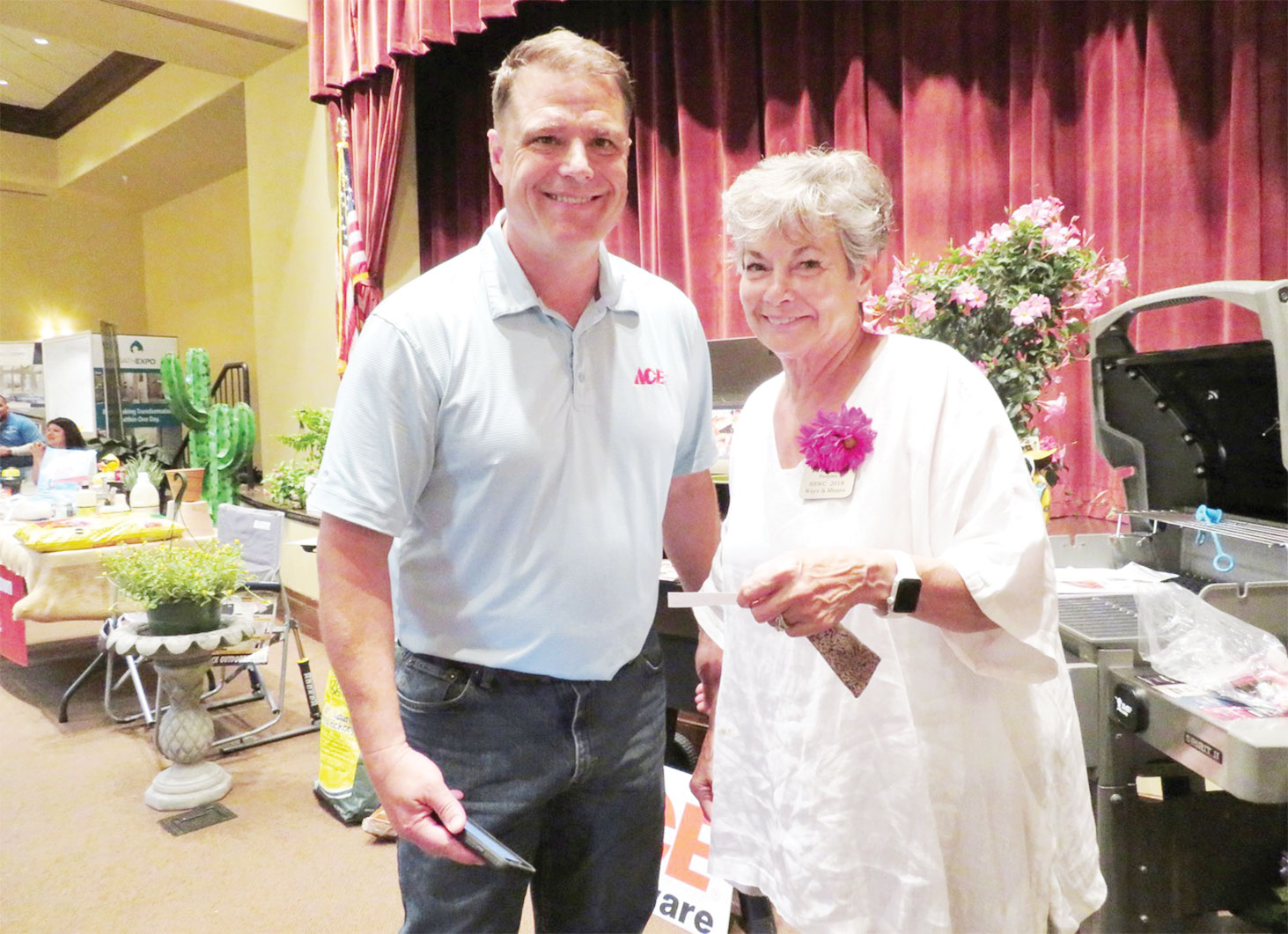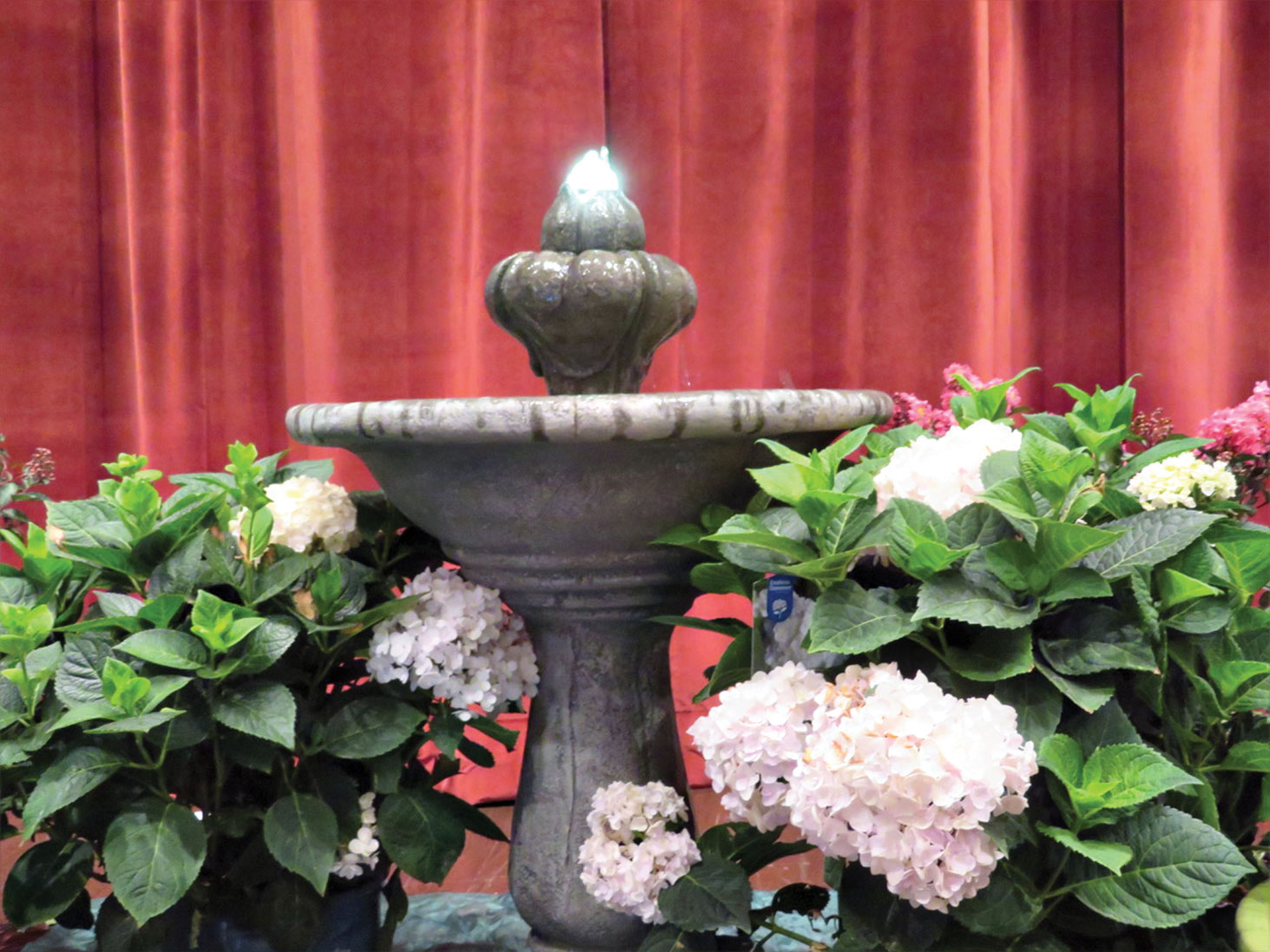 Ann Madigan
Very warm weather and high spirits greeted the public as they toured the June 2, 2018 Home and Garden Show hosted by the Robson Ranch Women's Club. As a premier event, the show offered new opportunities and vendors for visitors.
Each attendee was handed a brochure which listed the sponsors and exhibitors, with a layout map showing the exhibitor locations in the ballroom, hallways and outdoors.
Ways and Means Committee Chair Theresa Peoples said, "The committee started working on the plans in mid-January of this year. After organizational meetings, the committee volunteers canvassed businesses for the show. Theresa would like to thank all the women who worked so hard on the project and the sponsors."
Sponsors' business cards were printed in the brochure: Leigh Hilton, Estate Planning and Elder Law; Tracy Cook, Adult Health Services; Rick Wick, Classic, Mazda, Chrysler, Dodge, Jeep; Rose Depoe, KW Realtor; Michael Fox, Attorney; Brad John, Glenn Davis Insurance; Michael Martin, Health Markets; Mac McNamara, Neptune Society cremation service; Laura Nelson, Neptune Society; Deb Siefkin, Right Size Realtor; Greg G., Stone Work and Landscaping.
In-kind donations include Allen Walter of Justin Ace Hardware for the raffle prize lighted water fountain and Julie Willis of UMB for the raffle ticket printing.
For Home and Garden Show attendees, more than 50 vendors offered home décor, furnishings; housewares, appliances, cutlery; vacation and travel; home security, safety; gardening, landscapes; realtors, home staging; home maintenance, repair, tools; screen rooms, patios; energy efficient products, providers; kitchen, bath; AC, heat; skylights, attics; landscapers; windows and window furnishings; roofing companies; golf carts.
Jill Williams was the winner of the lighted garden water fountain, donated by Ace Hardware in Justin.
The brochure more fully describes the two charities designated as this year's recipients; both aid the homeless in Denton County. This Home and Garden Show was a grand success, exceeding expectations by netting $10,297.87 for the Monsignor King Outreach Center and Our Daily Bread.
Theresa Peoples shared, "These vendors worked for hours setting up their displays for our convenience. The businesses who participated were very pleased with the traffic flow and have indicated their desire to participate in our next show. Please stay tuned. We will have another show next year in the early spring and when we say 'Save the Date' please put it on your calendars. You will not want to miss this event!"