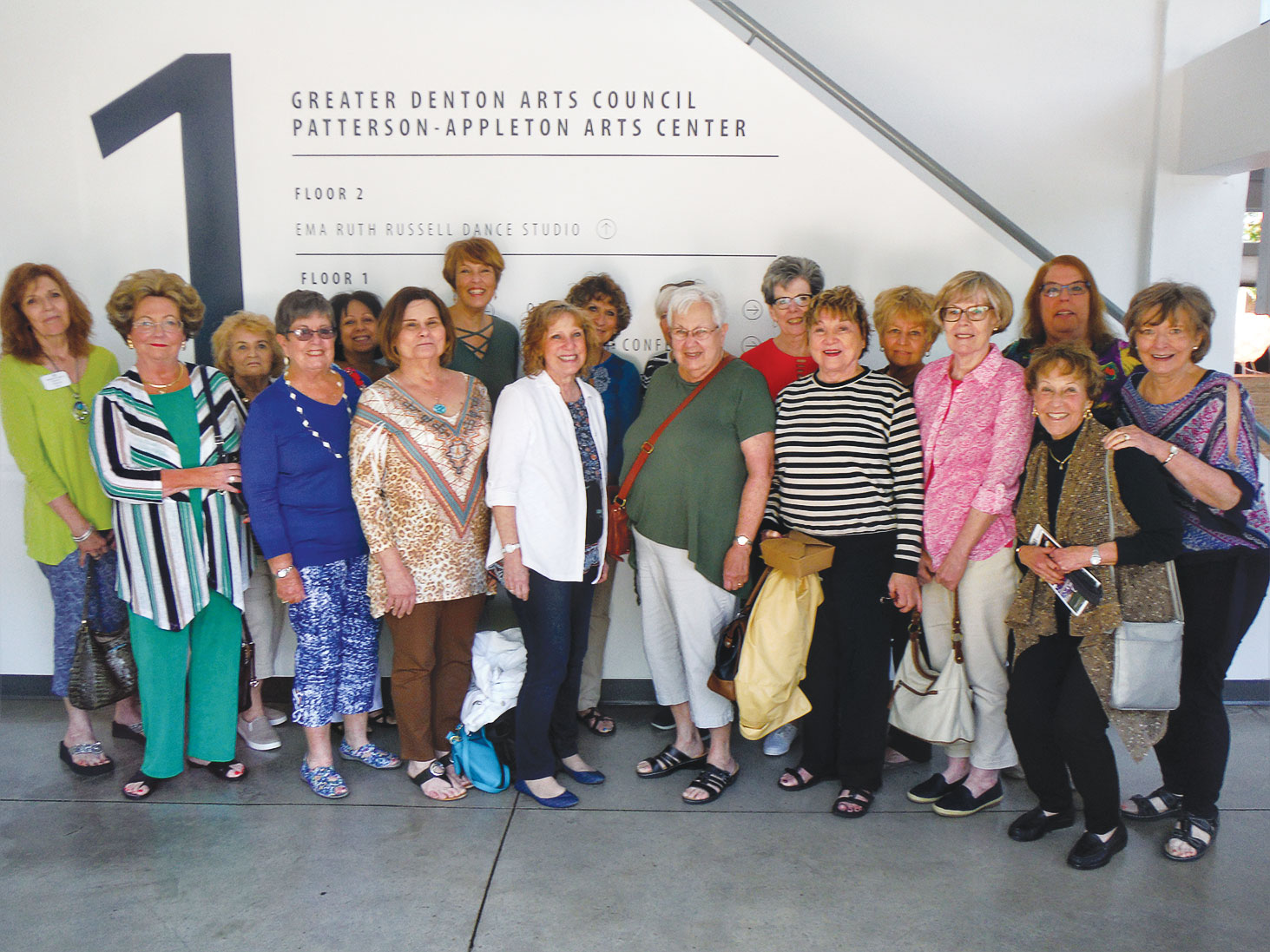 Joyce Brein
On April 18, twenty energetic ladies gathered for a lovely outing. First we went to Texas Tapas for a delicious lunch. The restaurant is located off the Denton Square and is very close to the Arts Center. After eating and socializing we drove or walked over to the exhibit. Sara Greenberg was our private docent. She explained several of the exhibits and shared that this was a "jurored" exhibition by Perry A. Price. He is the Executive Director of the Houston Center for Contemporary Craft. His interest in the craft, design and material culture was developed early in his life.
The exhibit was called "Materials Hard+Soft. This is recognized as one of the premier craft exhibitions in the country. The International Contemporary Craft Competition began in 1987 and shows the top national and international artists who excel in the field of contemporary craft and the remarkable creativity and innovation of artists who push the boundaries of their chosen media.
The 2018 exhibition drew over 1,000 submissions from eight countries around the world. Mr. Price selected 70 works for the Patterson-Appleton Arts Center including works from 27 states in varying media including metal, wood, plastic, ceramic, fiber, glass and mixed media.
Hosts Sally Ryerson, Carol Foley and Joyce Brein thank our sisters for attending and look forward to many more fun-filled adventures.