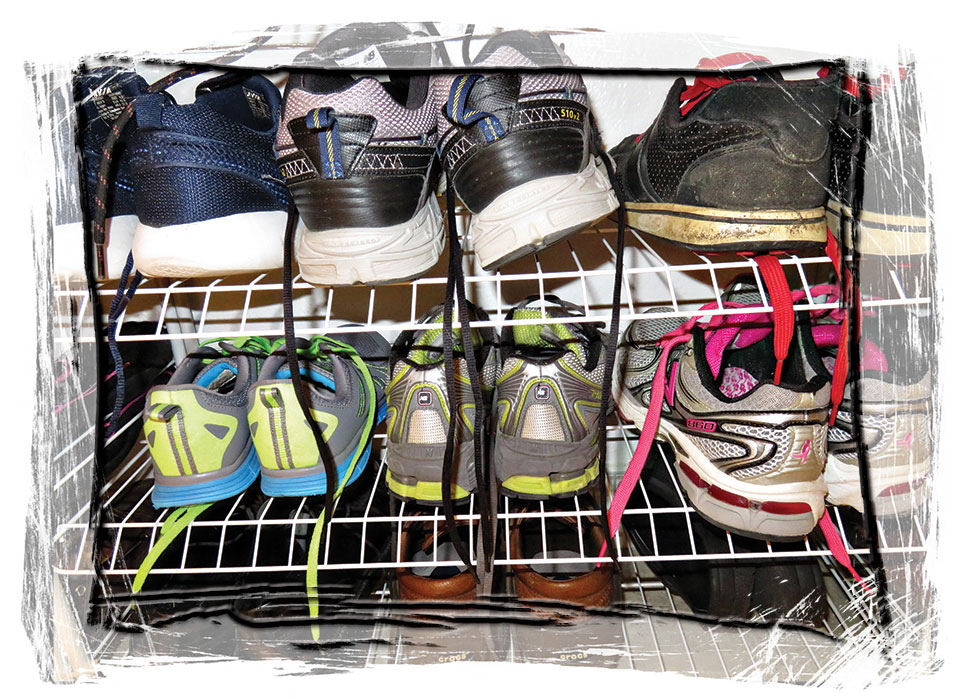 Vicki Baker
Join the Kiwanis Club shoe drive movement on March 26! With your help we can provide a life-changing solution: a good pair of shoes.
Ever thought about the power of a pair of shoes? A pair of shoes provides relief in many developing nations around the globe such as Haiti, Honduras and other nations in Central America and Africa. Since walking is the primary mode of transportation in many of these countries, shoelessness is a debilitating health and social issue. Every day children are prevented from attending school because shoes are a part of the required uniform, adults are unable to work, many suffer from soil-transmitted diseases and secondary infections and walking becomes unbearable.
Secondhand shoes are the solution, but only with your help. Kiwanis Club Robson Ranch has partnered with Funds2Orgs to collect and redistribute gently worn, used and new shoes. Any type of shoe is accepted: sneakers, dress shoes, boots, high heels or sandals; adult, child, or infant. Search in the back of your closets where those unworn shoes are just taking up space. Instead of holding onto the shoes you no longer wear, give them new life and re-purpose them to change lives in remote communities around the globe.
So what happens to the all those shoes that are donated? It's said, "Give a man a fish, he feeds for a day; teach him to fish, he feeds for a lifetime." The shoes collected by the Kiwanis Club are consolidated by Funds2Orgs and shipped to developing nations around the world through its partners in 26 countries. Families who receive these shoes have little or no income or livelihood. In turn, small shoe shops are opened, thus giving families and their communities the chance to earn a living and the opportunity for true self-sustainability.
And what is Funds2Orgs? While president of an international shoe manufacturing company, Wayne Elsey organized the shipment of 250,000 pairs of shoes to countries affected by the 2004 Indian Ocean earthquake and tsunami. The following year, nearly one million pairs of shoes were delivered to Gulf Coast states hit by Hurricane Katrina. Since Funds2Orgs inception over 20 million pairs of shoes have been shipped to people and places affected by natural disasters and poverty.
We invite the Robson community to drop off their unwanted shoes at the Clubhouse parking lot on March 26 between 12:30 and 4:00 p.m. Even the pairs that are beat up or out of style. Almost all secondhand items can be used or re-purposed so there's no reason not to give them a shot at a new life. Need more information? Contact Dave Everly at dweverly@gmail.com or 940-262-3066.