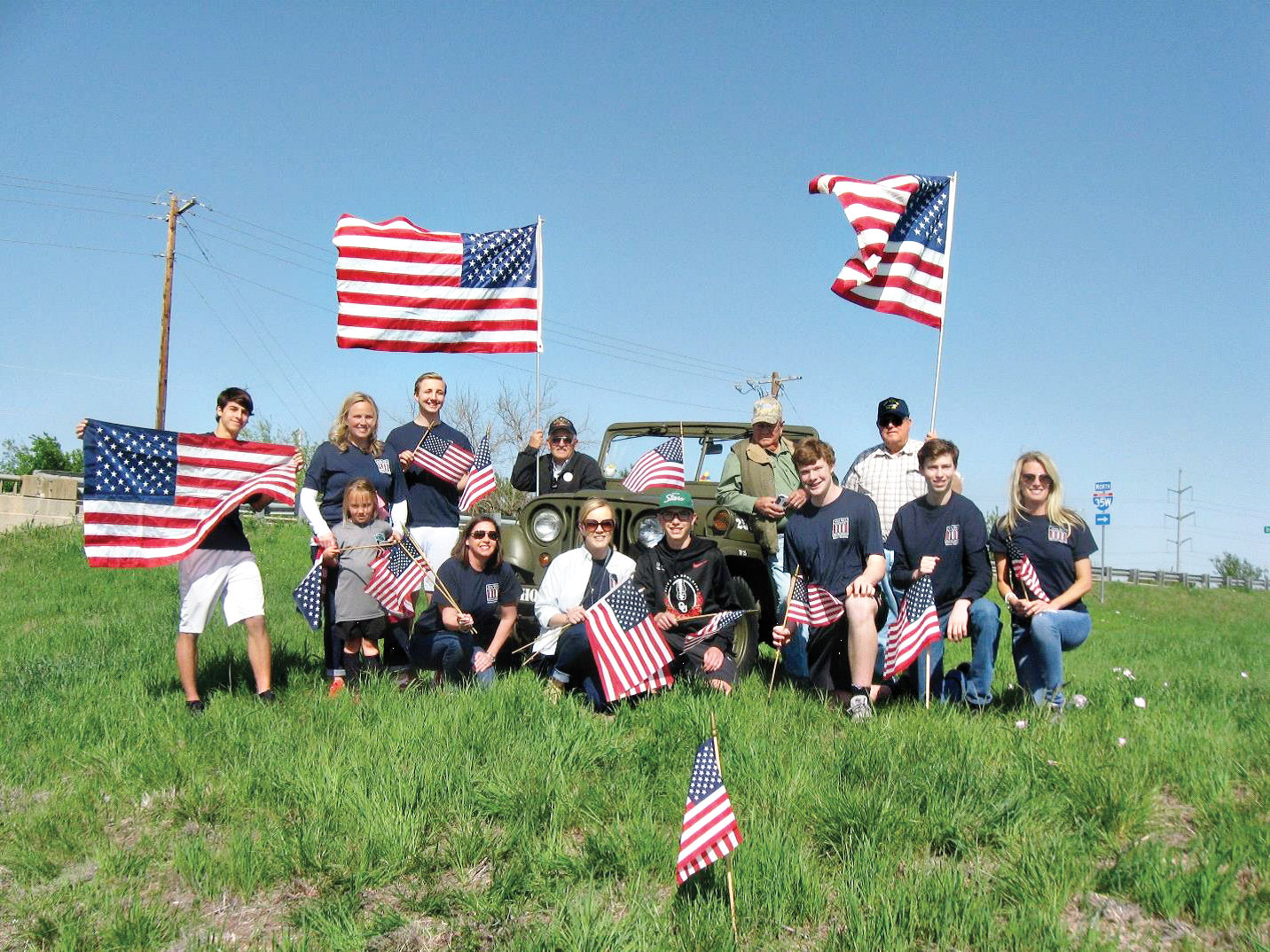 Dianne Edmondson
Robson Ranch Support Our Troops was glad to be a part of the recent event honoring 21 Medal of Honor awardees on their way to the special annual ceremonies held in Gainesville. We were happy to partner with a group of young leaders from Argyle's Young Men's Service League for this endeavor. Roy Villers is the SOT liaison encouraging respect for military and patriotism at future joint endeavors between the SOT and YMSL.
Knowing that the motorcade escorting the buses carrying the Medal of Honor heroes travels north on I-35 W to Gainesville, SOT members gathered on the hillside at the exit for FM 2449 and joined the young men. All enthusiastically waved American flags as the five-mile-long motorcade drove past. This motorcade included dozens of law enforcement vehicles, and hundreds of patriotic motorcycle clubs plus two buses for the heroes and their families.
SOT member Dianne Edmondson joined a Denton County Constable as his guest in his vehicle and she excitedly waved her American flag out the passenger window nearly the entire way. She noticed that once the motorcade entered Denton county, the patriotic crowds on overpasses and along I-35 W grew larger and more enthusiastic. Way to go, Denton County patriots!
SOT is planning another recognition meeting for Vietnam era veterans, to be held at our June 11 meeting in the Clubhouse. Anyone who served in the military between the years of 1955 to 1975 is eligible to receive the special government-issued Vietnam era pin even if you were not in a combat zone. If you or someone you know would like to be a part of this special recognition, please contact Bill Moore at 713-502-6657 with your name and the years of your service. Thank you!