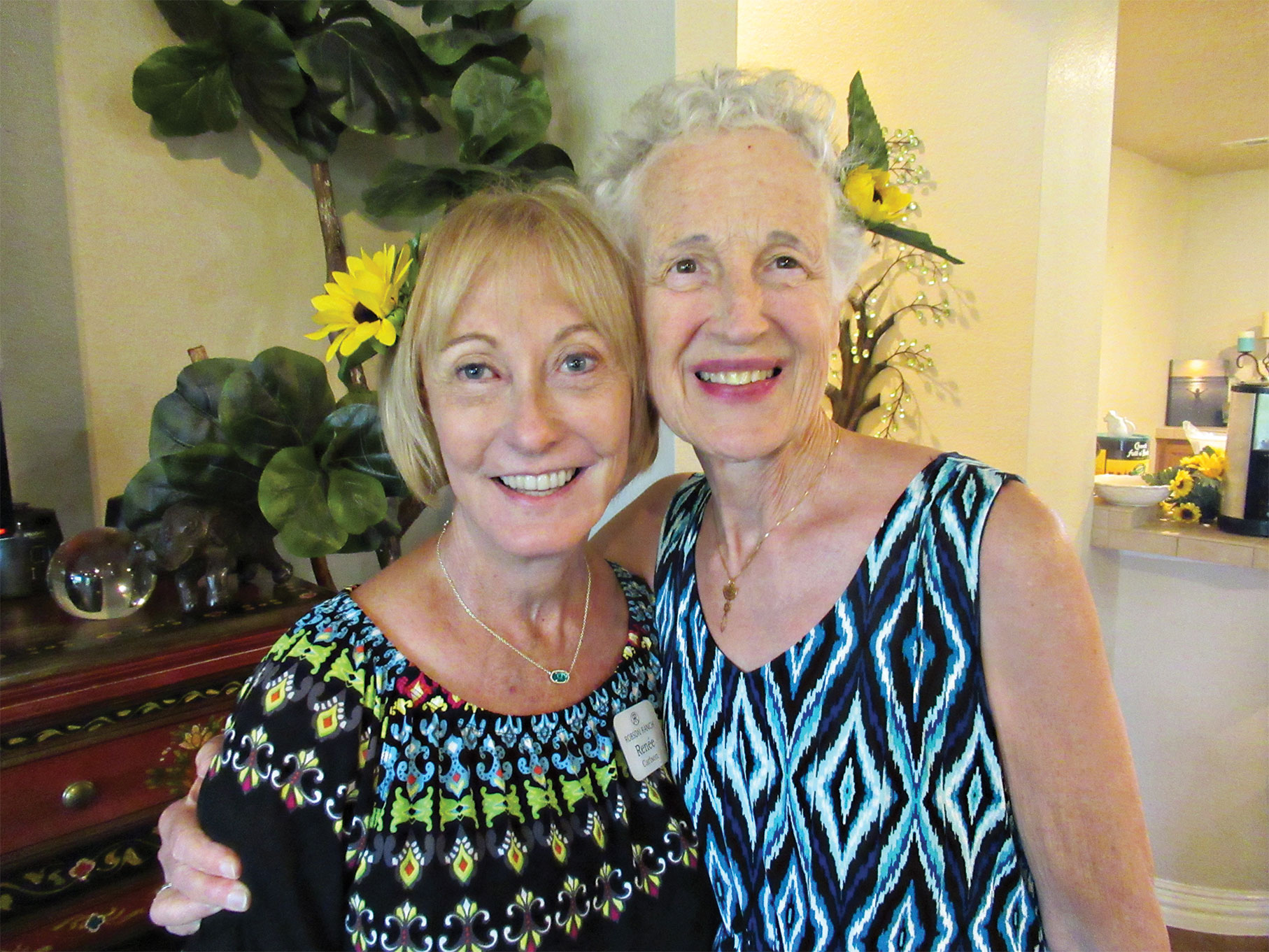 Sherry Zeise
Summer fun for all! New Life Church Lunch Bunch enjoyed its annual cook out on June 9. Knowing a heat wave was on, our great hostess, Renee Carlson, removed her furniture and put out tables covered with bright blue polka dot cloths sporting a sassy sunflower centerpiece. Being from west Texas, she mercifully spared us from having to sit outside in the heat.
Good friend and fun-time assistant, Karen Wesselmann, welcomed 43 "happy campers," bringing wonderful side dishes to accompany the chopped barbecue, which Carl Klein prepared and wife Ruthie served.
Soon we were sampling differing versions of yummy baked beans, tasty slaw, with salads—zesty potato, refreshing cucumber and crisp garden salad. Desserts had everyone scrambling to get to the peach dumplings, brownie bites, cake bites and carrot cake before they disappeared.
We took a moment to congratulate Dianne Edmundson on her run-off win and encouraged all to vote.
Any cook out worth its salt has singin' around the campfire! Pastors Jeff and Judy Fairchild did not disappoint. They broke out the guitars, set the fire (mock-up plywood blaze), and sent us back to younger days at camp, heartily singing Frog Went-A-Courting, 500 Miles, Do, Lord, and others chosen at random. Some good jokes and fun had everyone laughing and enjoying the moment. We traditionally close each cook out with Amazing Grace.
An old hymn reminds us, "the fellowship of Christian minds is like to that above," pure fun, great joy, and an awesome time together.