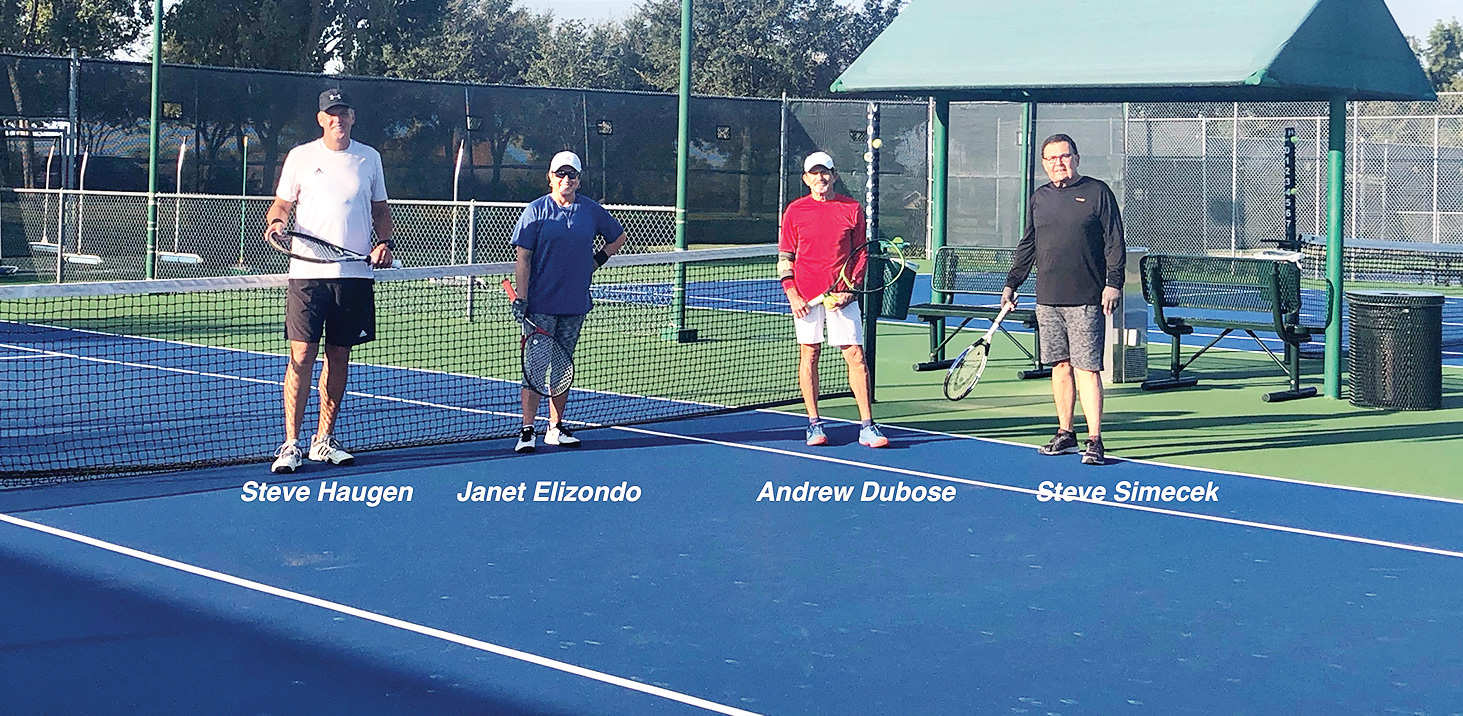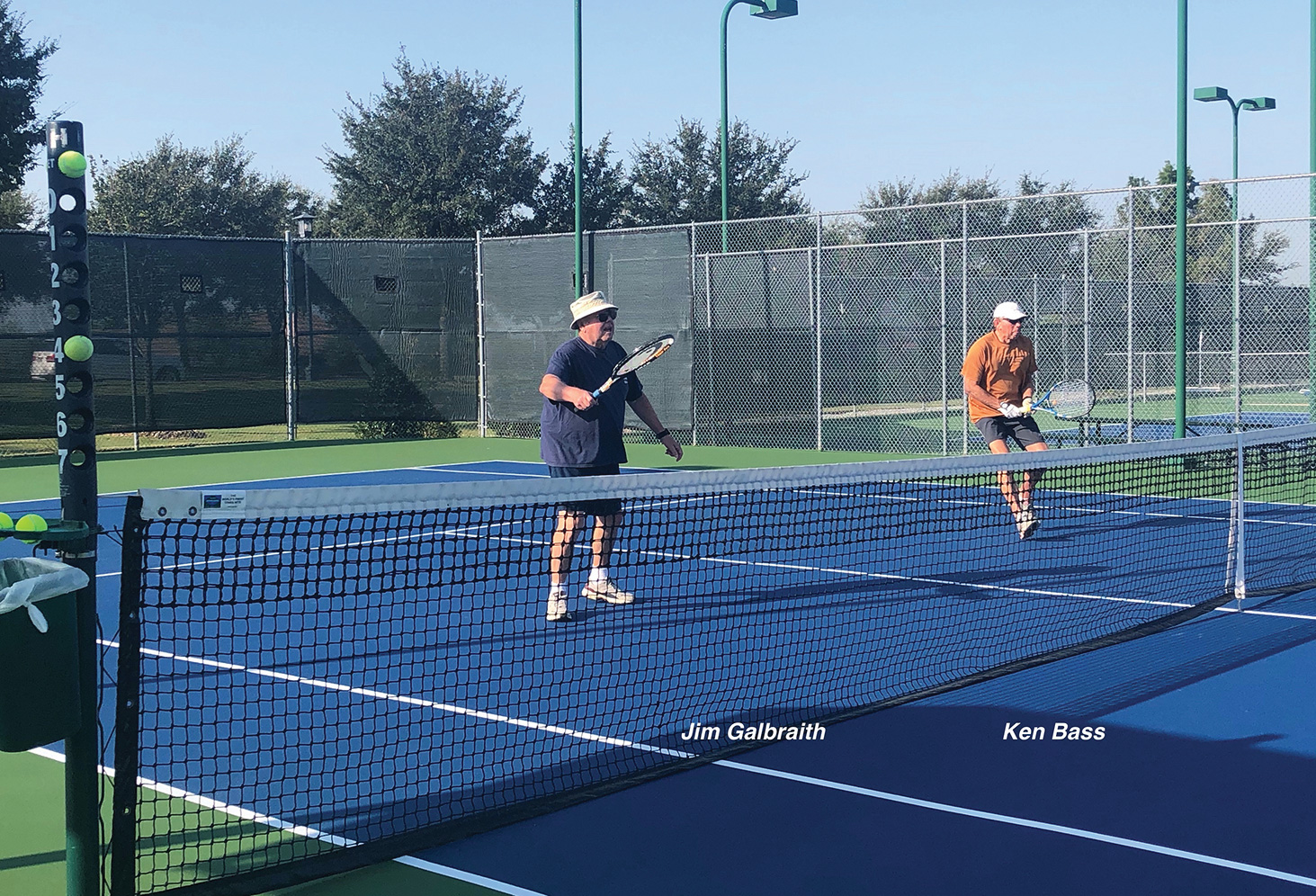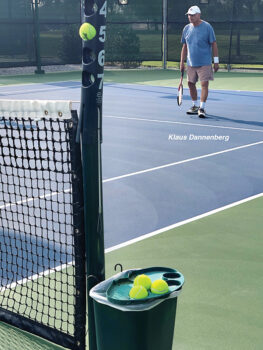 Robin Sims
Oct. 21: It is a beautiful autumn morning at Robson Ranch. Tennis players fill up our newly resurfaced courts and gratefully enjoy playing their sport—one they can safely play even during our current pandemic! During two weeks in September, courts 1 through 4 at Robson Ranch underwent complete renovation. The resurfacing project was completed in record time and the courts look beautiful. In addition, management had the renovation company repair a concrete breech that occurred on the newer courts 5 and 6. Tennis players are so grateful to have a management team and HOA board that are diligent in assuring our facilities are attractive and safe.
During this unprecedented time of COVID-19, many adjustments have been made to assure the safety of tennis play at the Ranch. Players don masks on their way from the parking lot to the courts, avoid sharing equipment, and maintain social distancing in between sets, and on crossovers. Events for the year have been cancelled to avoid large gatherings of players in close proximity, but the tennis club is hopeful to resume the fun tournaments and social gatherings they have enjoyed in the past.
If you are interested in joining the tennis club or for more information, please reach out to either President Robin Sims at robinwsims@me.com or Vice President Jerry Nissen at jerry.nissen@outlook.com.