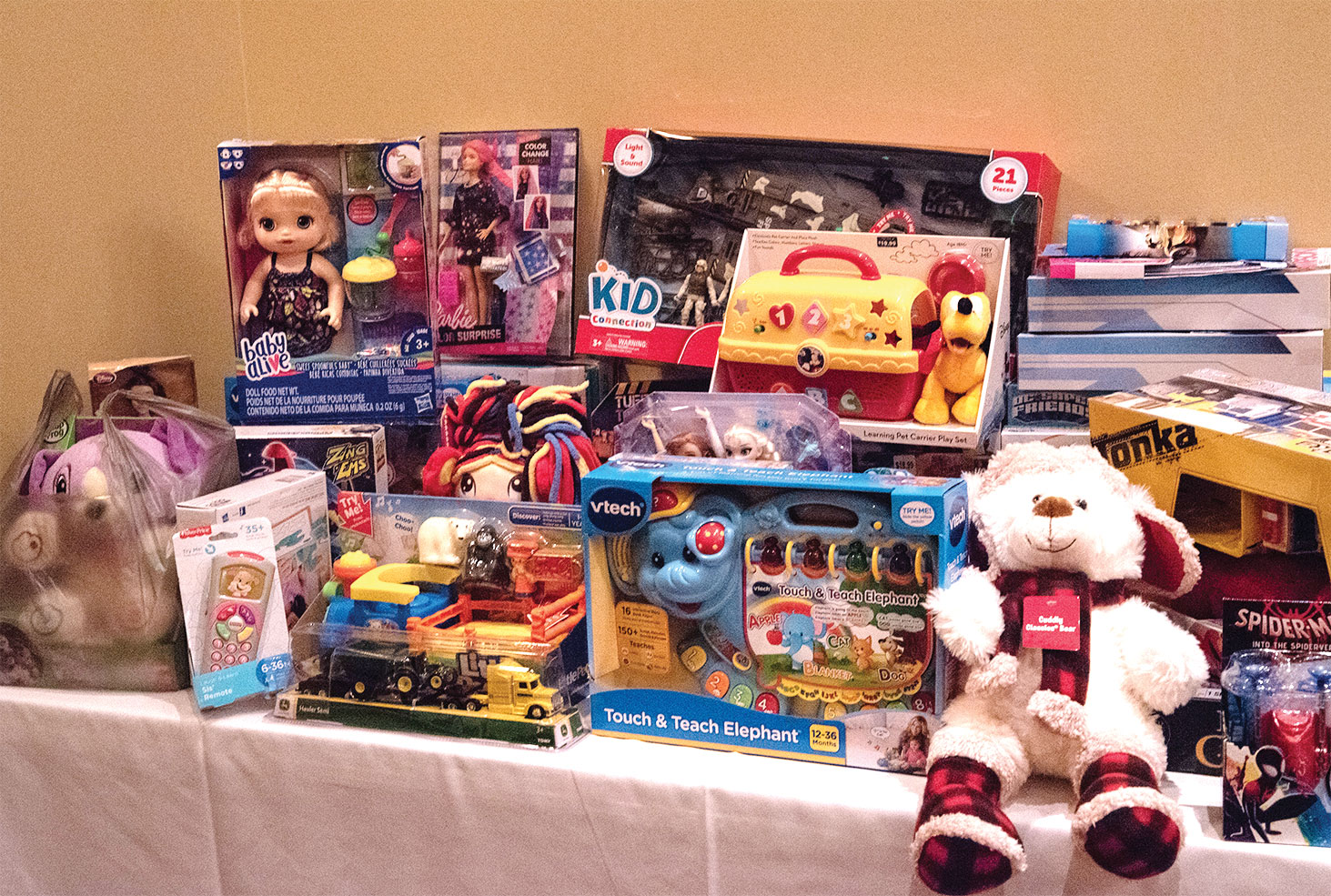 Dennis Anderson
The Feather Heads Men's Golf Group at Robson Ranch Denton, TX held their annual holiday celebration at the clubhouse at Robson Ranch on Friday, December 7.
The members of the group along with spouses brought toys to the holiday celebration to be donated to the Texas Guard who in turn distribute the toys to children that will be in local hospitals during the Christmas holiday.
We had a great dinner served by the Food and Beverage staff of Robson Ranch Wildhorse Grill. We also had a fun gift exchange.
The special guest for our dinner was Roger Martinez, the new Director of Golf for Robson Ranch Denton, who gave an oversight of plans for improvements at our Wildhorse Golf Course.
A special thank you to Sandra and Jim Mankowich for planning this year's party along with Patty and Larry Scott.
The Feather Heads started originally with four guys six years ago and now has grown to 40 members. The group plays regularly four to five times a week. The name "Feather Heads" comes from our practice of contributing one dollar for every Birdie or Eagle to a max of five dollars per player every day. All monies collected are then presented on a quarterly basis to the Robson Ranch Support Our Troops Organization which sends care packages to service men and women in our Military. During the past five years the Feather Heads have donated over $25,000 to the SOT organization.