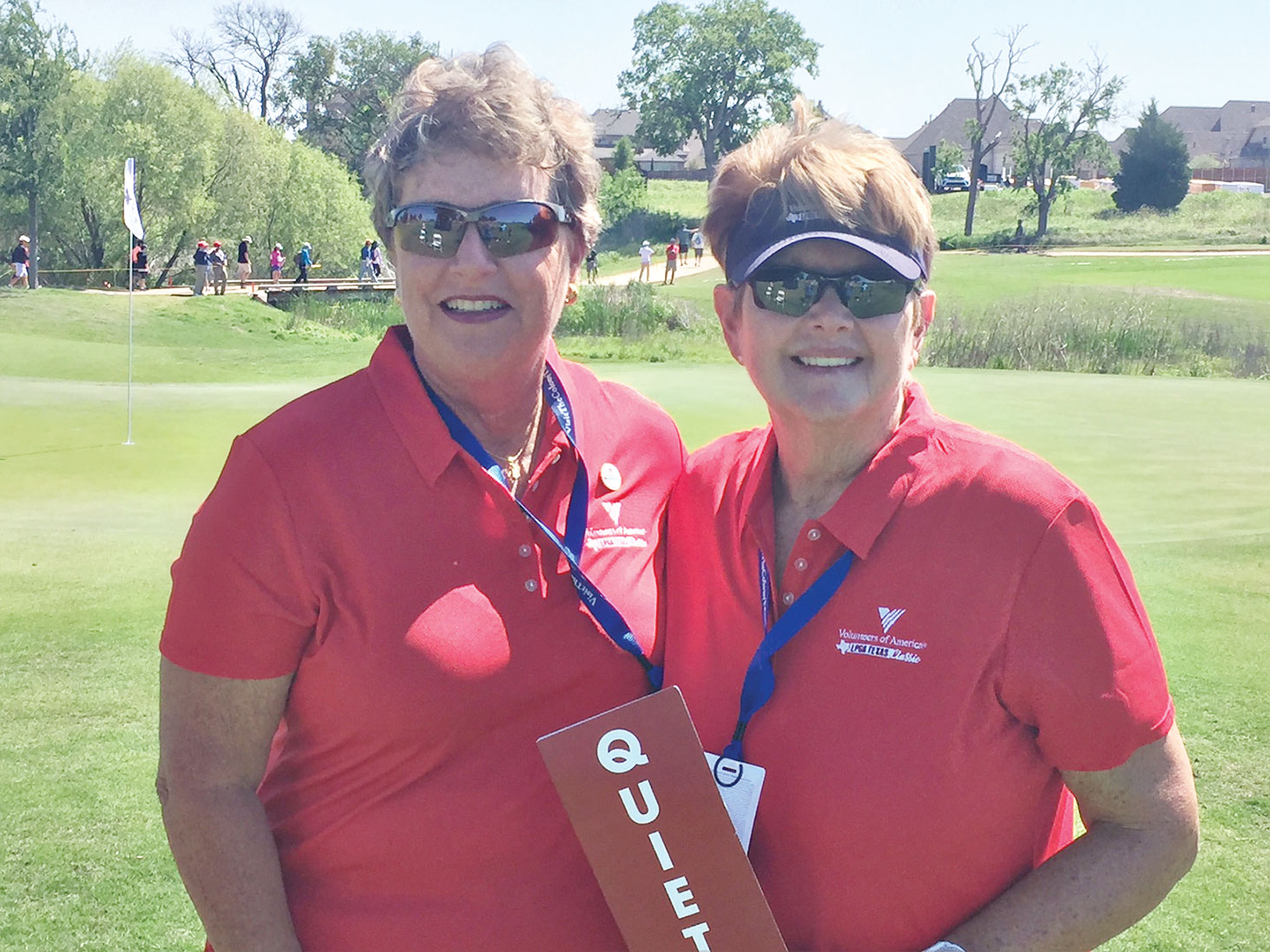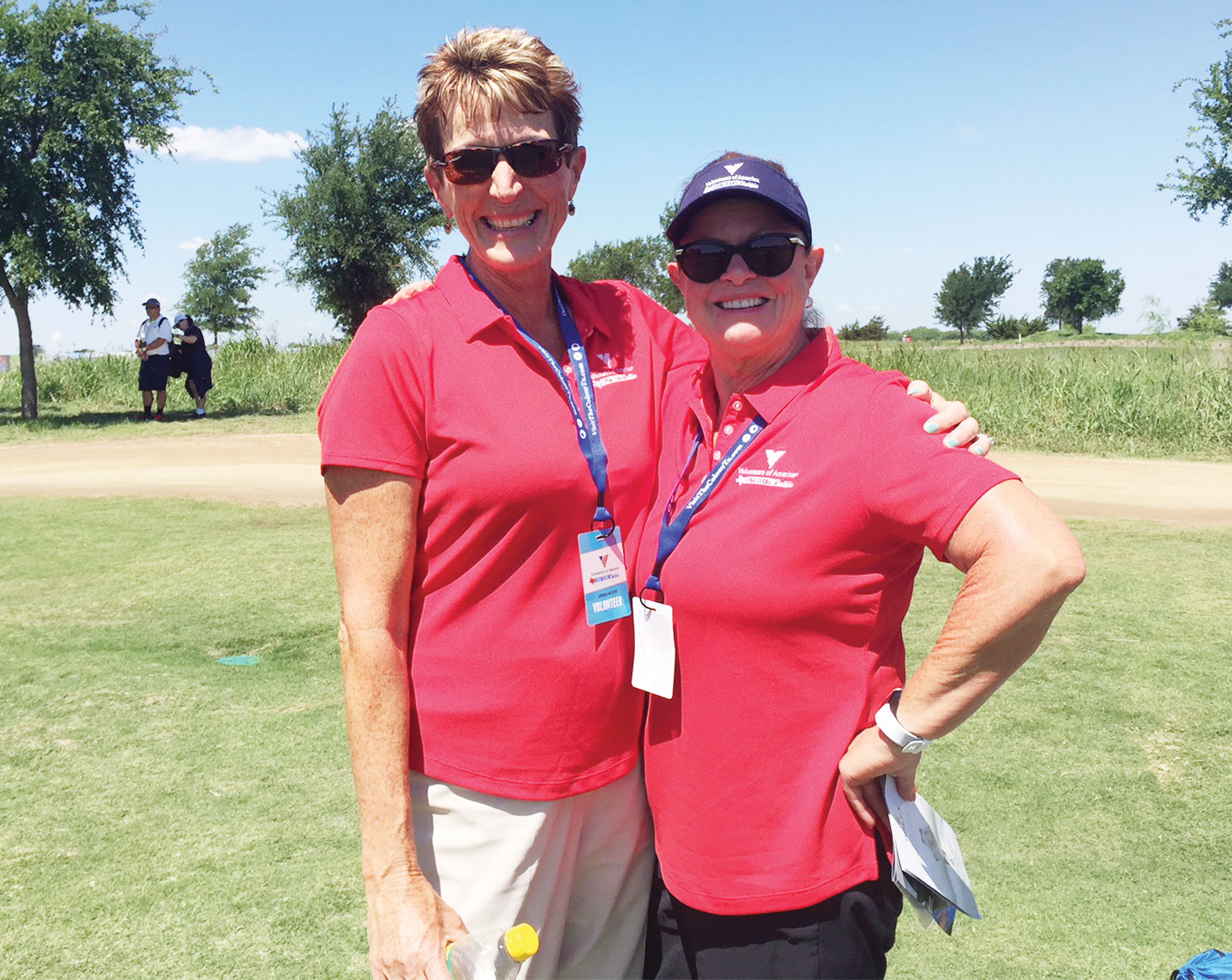 Cindy Sterling
The Volunteers of America LPGA was scheduled May 3 through May 6 at the Old America Golf Club in The Colony, Texas. This was a new course for the LPGA ladies to play in Texas. We had 22 Robson Ranch residents that volunteered for the tournament. Eighteen residents were Marshalls on Hole 16 and 17, two residents were standard bearers, and two residents were helping with transportation. Hole 16 was a Par 3 and Hole 17 was a Par 4 over a small ravine.
Unfortunately, the weather did not cooperate with the scheduled days of the tournament. The ladies had to play 36 holes each over a two-day tournament with no cut. Well, that meant very long days for the Robson Ranch Marshalls. Needless to say, we were very tired and hot after the two tournament days. Yet again, I want to say the Robson Ranch team had a fun time and the tournament chair commented on "What a great group of volunteers Robson Ranch had."
Thank you to: Brenda Alford, Mary and Mike Beninato, Diane and Guy Bent, Gary Brown, Ok Cha and George Cummings, Shannon and Ted Sr Dunson, Bonnie and Gaylen Fickey, Nancy Freisheim, Gale Hicks, Darlene Lamb, Deb and Larry Nortunen, Hershel Phillips, Linda Scott, Cindy Sterling and Patty Stimson.
We are looking forward to the 2019 Volunteers of America LPGA.