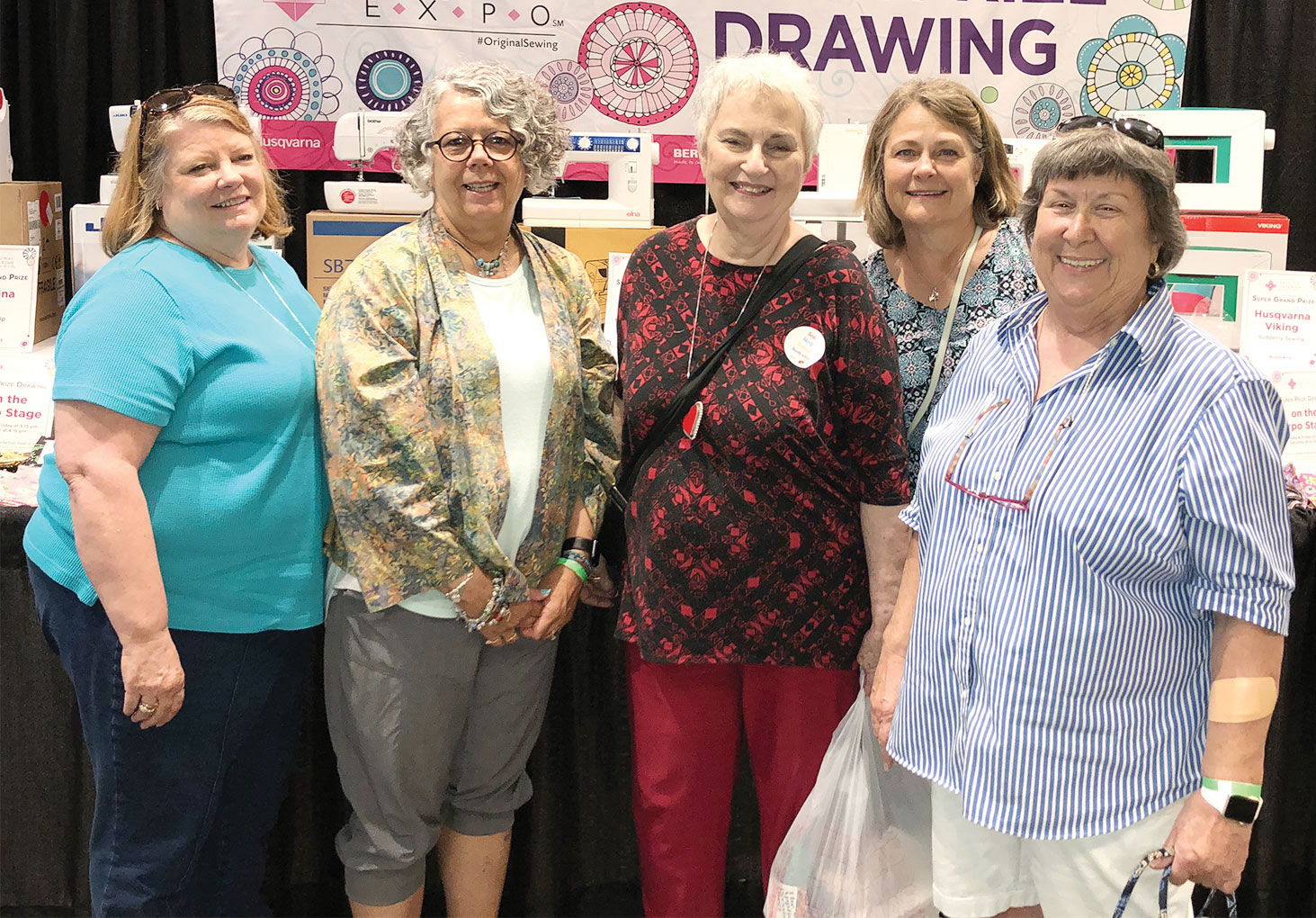 Sandi Price
When members of six quilt guilds representing nearly 1,000 quilters in North Texas came together to plan the North Texas Quilt Festival in Arlington this year, the result was nothing less than spectacular. The Guilds, Bearcreek in Keller; Trinity Valley in Fort Worth; The Fort Worth Guild; the Modern Guild in Fort Worth; The Arlington Guild and the Irving Guild, presented 350 quilts for viewing. The collection included art, applique and modern quilts, group quilts, quilts made from kits and block of the month kits and a show challenge of monochromatic quilts.
Twenty-six of Robson's Material Girls just couldn't pass this one up. It didn't matter that this was our third or fourth quilt show of the year. There were vendors that hadn't been seen at any other shows and that means…yes, more fabric! How could we resist? Besides, this show was more than just a quilt show, it was a Sewing and Quilting Expo that felt more like a mini Houston International Show. Besides the quilts there were also displays of garments, painting and embroidery work plus a great selection of vendors and three days of classes.
Most of us went for one day, but several in our group went back all three days to take classes. We hope they will share their new knowledge with us at a future Material Girls meeting.
And then there were the unusual finds. Personally, I was fascinated with a "Quilt On A Rug" and toted home a vivid new way to use up fabric scraps and add another piece to my new sewing room. Others found fabrics from Australia, an Accuquilt machine and of course, more fabric.