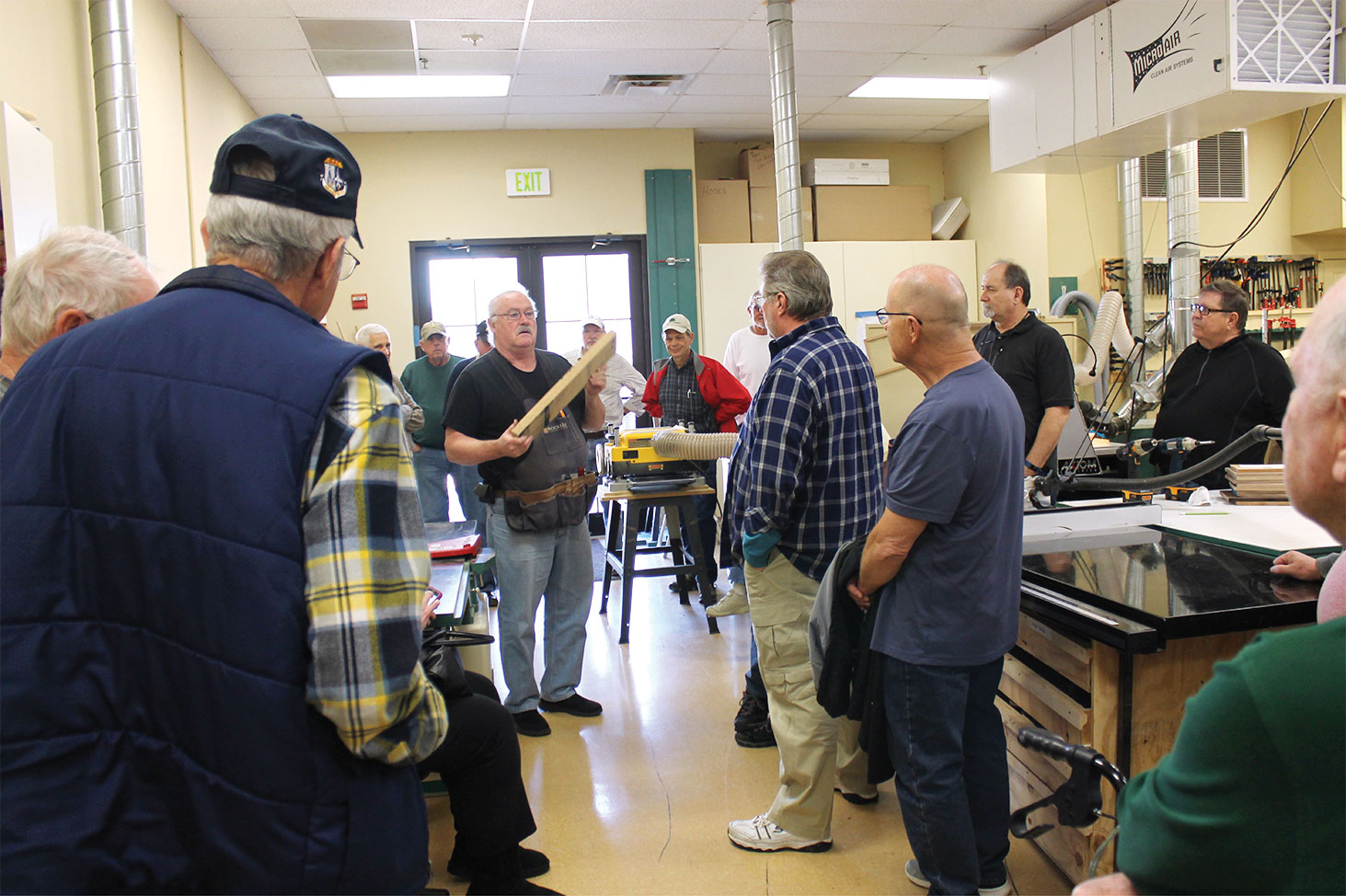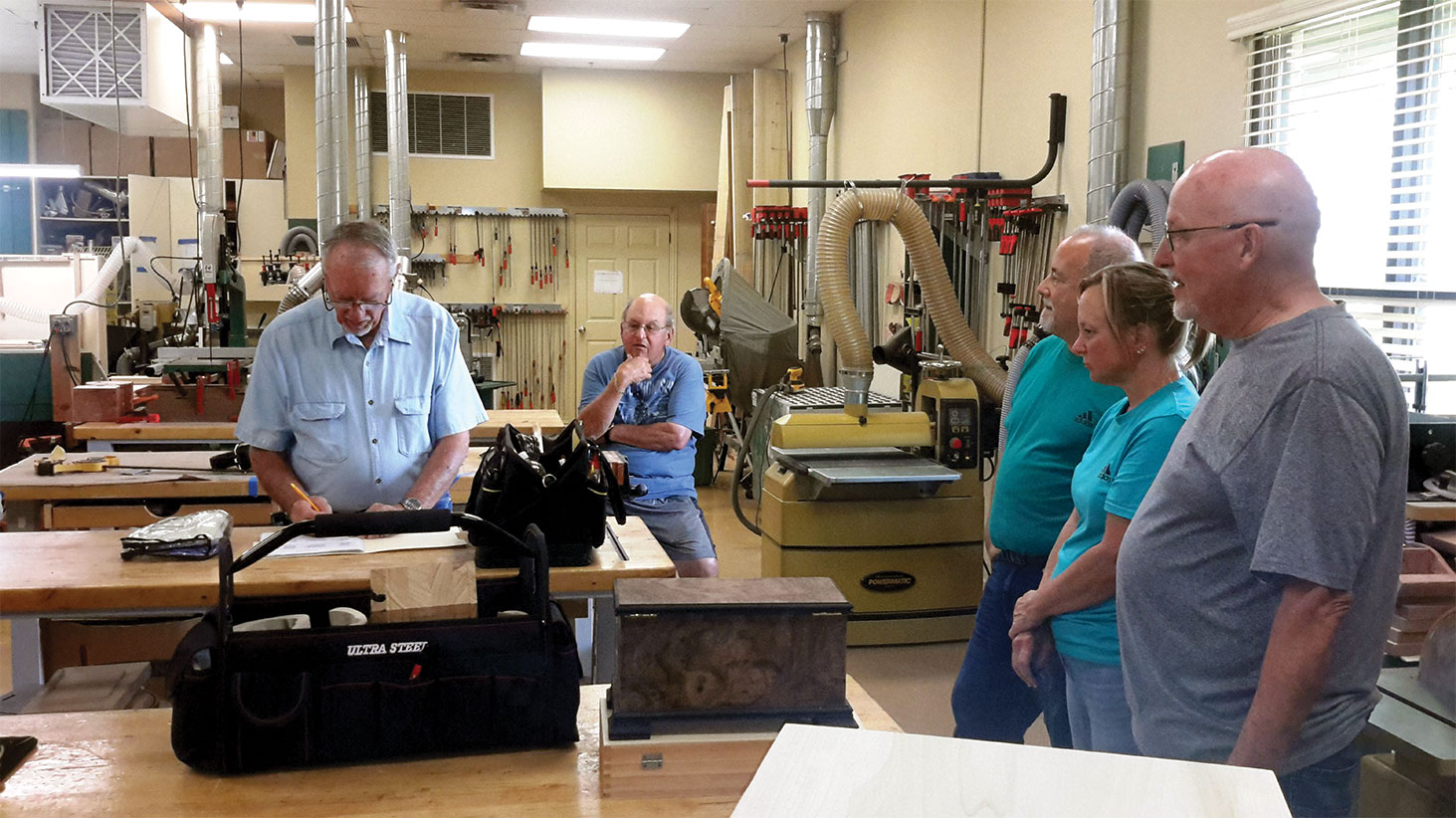 Jo Bostwick
The Woodworking Club is open to any Robson Ranch resident, male or female, who has an interest in woodworking regardless of their experience. Thus, we have a wide range of experience levels among our membership. We have some very experienced craftsmen, some people who have little or no woodworking experience at all and everything in between.
While there is a lot of individualized assistance for newer woodworkers, this year we have added a series of monthly CNC training classes that cover the basic operation of the CNC machine as well as detailed instruction on the Vectric Software that drives the machine. These classes are held on the first Wednesday of every month from noon to 3:00 p.m. in Room 104 of the CATC. While these classes are primarily for members of the Woodworking Club, anyone who feels they may have an interest in learning to use the CNC is welcome to attend.
We are also continuing to offer the Basic Woodworking classes. These are short informational sessions that provide some of the basic background information and technique demonstrations to help people get started on their first project. Our first class covered the different types of wood readily available here and their different characteristics and uses. The second class demonstrated the basic technique for taking a rough piece of lumber and turning it into a flat, smooth piece of wood for whatever project you are building. Additional classes will address basic joinery, gluing and clamping techniques and various other basic skills in woodworking.
These initial classes will be followed by a series of smaller, hands-on classes that will incorporate the techniques and knowledge from the earlier classes. These will include a basic box-making class in conjunction with our Memorial Box project for Children's Hospital and a basic toy-making class in conjunction with our Toys for Tots program. Other classes like these will be offered as the opportunities arise.
So, if you are a woodworker or if you just want to see if you have an interest in woodworking, come take a tour of the shop and talk to our members. I think you will find that you can get all the help you need to get going with that first project.